Chicago Nursing Home Physical Abuse Attorneys
Placing a beloved family member into a nursing home is never an easy decision. This new home must be able to properly accommodate everything that your elderly family member may need and should do nothing but make their life easier. Unfortunately, many nursing homes today have been known to physically abuse their patients, leaving them with severe injuries and even mental trauma. When a family's trust is betrayed by these abusive nursing homes, they deserve to receive compensation for their unjust suffering. A skilled nursing home lawyer at Karlin, Fleisher & Falkenberg, LLC will be able to review the facts of your loved one's case and will help guide you through the legal process.
Since 1970, the Chicago nursing home physical abuse lawyers at Karlin, Fleisher & Falkenberg, LLC have represented numerous nursing home residents in Chicago and all over the state of Illinois. Over the last 48 years, we have garnered a national reputation for our work on behalf of abused and neglected elderly people. We are members of the Million Dollar and Multi-Million Dollar Advocates Forum and have received glowing testimonials for our passionate efforts in pursuing what's right for the elders of our community.
At Karlin, Fleisher & Falkenberg, LLC, our Chicago nursing home physical abuse attorneys understand that it is aggravating to have your family member be physically abused by the people who are supposed to be accountable for their well-being. When a nursing home fails to provide the care its patients need and make their lives worse through physical, sexual, or emotional abuse, we will demand justice. Contact us today by calling (312) 346-8620, filling out our email form to reach a member of our staff, or clicking the grey banner to the left of your screen to chat live with a representative right now.
Do I Need a Nursing Home Physical Abuse Attorney?
After your loved one has expressed that their caretakers have inflicted abuse upon them, or after you have noticed physical signs of abuse, you may be filled with questions. One question we hope to eliminate is whether or not you need a lawyer to represent your case. Our firm is familiar with the deceitful tactics utilized by nursing homes to avoid taking responsibility for harming their patients. We are aware of the warning signs and common red flags that guilty doctors and nurses often raise. We are deeply compassionate towards the elderly who have needlessly suffered at the hands of their caretakers. If your loved one has suffered an injury, illness, or accident because of the physically abusive behavior of a nursing home, our firm is prepared to aggressively pursue justice on your family member's behalf.
Common Types of Physical Abuse
Due to its apparent signs, such as bruising and unexplained pain, physical abuse is one of the most easily detectable forms of nursing home abuse. Despite this, many nursing homes are not dissuaded from physically harming their patients. People grow weaker with age and, as a result, it is easy for caretakers to overpower their patients and intentionally inflict physical harm upon them. This physical harm is concurrently amplified because of an elderly person's frailty, and the injuries incurred will undoubtedly be more severe. Physical abuse can take numerous forms with some of the most common types of nursing home physical abuse including:
Many nursing home employees use the above practices in an attempt to subdue patients and make their jobs easier. However, taking care of an elderly person is no easy task, so when a caretaker tries to simplify their job through abusive behavior, the elderly patient will not be receiving the care they need.
Frequently Asked Questions
You undoubtedly have many questions if you fear that your loved one is being physically abused by their caretakers. We have attempted to answer some of the most frequently asked questions below. If you need any further information, please don't hesitate to call us at (312) 346-8620.
How do I know if my mother, father, grandmother, or grandmother is being abused?
While some elderly people may be forthright with their loved ones and inform them right away when abuse is taking place, others may be subtler in revealing their pain. It is not uncommon for elderly people to be ashamed of the abuse they are being put through, so we recommend that you approach them with sincerity and genuine concern. If you notice any change in your family member's behavior take note of it and ask your relative if abuse, neglect, or mistreatment is going on at their nursing home. Physical manifestations of abuse may also appear such as hair loss, bleeding, bruising and broken or fractured bones.
What should I do if I suspect that my loved one is suffering from physical abuse?
Do not just assume that your family member's recent injuries are simply a result of an accidental fall. Follow up with each incident and track every injury or illness your loved one experiences. It is imperative that you document the evidence of the abuse. After ensuring the safety of your loved one, the most important thing you can do is immediately contact an experienced lawyer. They will know how to perform an investigation, catalogue the evidence, and move forward to take action against the responsible parties in the nursing home.
Are nursing home abuse cases taken seriously?
The legal team at Karlin, Fleisher & Falkenberg, LLC has dedicated their careers to seeing that patients in nursing homes are treated with dignity. We track nursing homes accused of abuse vigilantly and are devoted to delivering justice to their innocent and injured victims. On our results page, we have outlined some of our major nursing home success cases. One case involving an elderly woman with cancer who won a $550,000 settlement. Another case involved a woman who died from a lack of medical care; her family received a settlement of $500,000.
Contact a Chicago Physical Abuse Attorney
If you or someone you love has suffered physical abuse from a nursing home, know that you have many legal options to begin pursuing compensation. At Karlin, Fleisher & Falkenberg, LLC, our Chicago nursing home abuse lawyers strive to protect the elderly through the use of aggressive legal action. We have successfully represented many families in nursing home abuse cases, and we will use our experience to help you build the strongest case possible. Contact our office at (312) 346-8620 to learn more about how we can assist you in your nursing home abuse case today.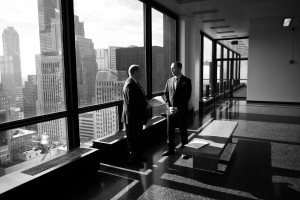 To Karlin, Fleisher & Falkenberg, LLC Please accept my sincere appreciation for the services your agency provided to me and my family on the Jessie Palmer wrongful death cases. There were so many issues that needed to be resolved, and with your assistance we were able to finally get the diagnosis report printed. My stepdaughters asked me to thank you as well for the settlements they received from their father's estate. We humbly appreciate the wonderful job your firm did with our case. In the future we will refer family and friends to your agency.
Thank you so much for your diligent, professional, and thorough handling of my car accident settlement. You were beyond helpful, accommodating, and supportive during the process. You patiently explained, in detail, the procedures that would take place during the course of the claim. You continually updated me as progress was made and gave me in-depth details. Being that I was a novice to this type of practice, you advised me as to what was realistic, yet fair, as far as when, how, and monetarily the claim would be settled. When an offer was made, you advised me accordingly, and counter-offered for what you believed to be a reasonable and objective settlement. Beyond that, you also worked determinedly to reduce my medical claims and had great success. An attorney friend of mine went as far to say that you "hit a home run" when you negotiated my settlement. I want you to know how much your guidance and attentiveness to my claim meant to me. I will definitely recommend you and your firm should any of my acquaintances need legal advice in the future.
Jonathan Fleisher was more than just my lawyer. He was my advocate and was very thorough with my case. Communication was well furnished which made for an easy process. Mr. Fleisher fought for my rights and did so justly with much empathy and compassion. I am more than elated with the outcome and how my case was handled by Mr. Fleisher. I would highly recommend him to friends , family or anyone who wants someone who will work diligently on their case. I appreciate and am very thankful for Mr. Jonathan Fleisher
Over the past couple of years I have had the privilege of Mr.Jonathan Fleisher representing me for a personal injury case that has greatly impacted my life. Mr. Fleisher fought hard and diligently on my behalf and always kept my best interests in mind. It has been truly refreshing as well as a blessing to have someone this skillful and professional buckling down and making sure every detail is captured to support my case. He has delivered exceptional service and I would recommend him to anyone that needs a personal injury attorney.
Dear J.B. ,
I wanted to thank you, for the job you did on my case. You were not only an excellent lawyer, you were a friend along the way as well. You always promptly called me, addressing my questions and concerns. As far as my settlement goes, I couldn't have expected more then you got for me. Many lawyers "brag" , about the amount of settlements they get for their clients, on their T.V. commercials . You, got me more then these lawyers "brag" about. Thank you for getting me such a strong settlement, and being a friend as well, along the way. I'd be more then happy to talk to anyone who would like to know , what a fine attorney you are. Thank you for being there for me. Sincerely,
It was not only comforting to have skilled, knowledgeable and experienced attorneys and staff during one of the most difficult times of my life, but to be supported by people who had my best interest at heart and genuinely cared about me and my personal feelings made all the difference in the world. I walked in as a client and was cared for by a family, and for that I'll be forever grateful! H. B.
Jonathan was amazing. He communicated very well, he was always looking out for my best interest. He was easy to talk to and very thorough with my case and I was elated and blessed to have a lawyer such as Jonathan by my side. I would highly recommend him! Even after the case was settled he still contacted me to follow up and check it with me. He is someone who really cares about his clients and treated me as a person not just a case #. Thank you for everything Jonathan!
I was involved in a car accident and was referred to this office. Nick Drury was the attorney who handled my case and he was nothing short of phenomenal. Personable, professional, took the time and answered my questions, accessible, very responsive via email. He also advised as to what would be in my best interest and negotiated very well on my behalf. What was an additional plus is he resolved my case promptly. Thank you Nick- I highly recommend him for anyone who is need of a personal injury attorney!