Chicago Birth Injury Attorneys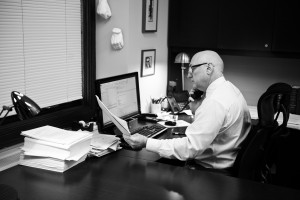 Few things may be as difficult to cope with as the knowledge that your child's congenital impairment may have been caused by the negligence of a medical professional or by a medication you were taking during your pregnancy. As troubling as all of this is for your family, it will be in your child's best interests to take legal action as soon after you learn of his or her impairment as possible.
At Karlin, Fleisher & Falkenberg, LLC, our Chicago birth injury attorneys know just how important it will be for your family to hold the responsible party accountable for your child's pain and suffering. That being said, we can help your family pursue the compensation you will need to offset the costs associated with your child's care. More than that, your lawsuit may help to prevent similar accidents or consequences from befalling other families.
Filing a Birth Injury Claim in Chicago
Though your child may go on to lead a fulfilling life, the costs that may be associated with his or her treatment are likely to be substantial, particularly when treatment will be necessary throughout the child's life. Bearing that in mind, we will need to anticipate the full range of care that your child may need throughout his or her life, including, but not limited to, the following:
The medical care your child will require
The rehabilitative care your child will need to work through
The at-home care your child may need
Our legal team has the experience and the resources you will need to take any responsible party to court, including medical professionals, their medical malpractice insurers, and pharmaceutical companies. We know just how quickly expenses can pile up, and we can help you take any action necessary to put this legal matter behind you once and for all.
Consult with a Birth Injury Attorney in Chicago
If your child was born with congenital impairment that could have been prevented with more astute medical care or that was caused by a medication prescribed to you, it will be in your best interests to reach out to an attorney as soon as you are able to do so. To speak with a Chicago birth injury attorney at Karlin, Fleisher & Falkenberg, LLC about the particulars of your claim, please call our offices in Chicago at (312) 346-8620 today.