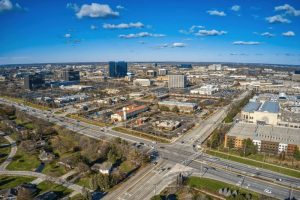 Being seriously injured in an accident is just the first stage of a process that can last for many years or even the rest of your life. You could be looking at years of medical treatment, doctor's bills, and changes to your lifestyle.
If you've been harmed through someone's carelessness in Schaumburg or anywhere in the Chicago area, you need the help of Karlin, Fleisher & Falkenberg, LLC. We have been fighting for our clients since 1970, and we want to see you get the compensation you deserve. Contact us at 312-346-8620 for a consultation on your case today.
Practice Areas
Our attorneys can provide our clients with assistance in a range of negligence and liability cases. We've worked with clients on all these types of injury claims:
About Us
Karlin, Fleisher & Falkenberg, LLC has been a Chicago legal name since 1970. We have been here for our clients through hot summers, long winters, and windy Chicago days. Whether you have a small car accident or a major medical malpractice case, our firm is here for you. We want to see you get the compensation you are entitled to receive for your injury.
Partner Richard S. Fleisher has been a trial lawyer for more than 40 years, having received his bar license in 1962. He is licensed to appear before both state and federal courts and has argued before the U.S. Supreme Court.
Charles V. Falkenberg, III has been with the firm since 1987. A skilled mediator and trial lawyer, Mr. Falkenberg is rated an Avvo Top Attorney and received a Martindale-Hubbell "Distinguished" rating for his achievements as an attorney.
Karlin, Fleisher & Falkenberg, LLC primarily focuses on nursing home abuse and medical malpractice. Partner Jonathan B. Fleisher is a member of the Million Dollar Advocates Forum, a professional organization for attorneys who have achieved awards of over that sum for their clients.
We have a solid history of resolving cases for our clients. With over 50 years of experience in Chicago courts, Karlin, Fleisher & Falkenberg, LLC is an established firm with the skill and know-how to help our clients in any type of personal injury case.
Why Should I Get An Attorney?
Following an accident, you might wonder why you need an attorney. It seems simple enough to fill out the insurance forms, send in your claim, and wait for a settlement. But it is not as straightforward as that.
Illinois follows a modified comparative negligence rule. This means that a claimant in a negligence case can recover compensation even if they are partially at fault, but only if their percentage of fault is not greater than 50 percent. If the claimant is determined to be more than 50 percent at fault, they cannot recover anything.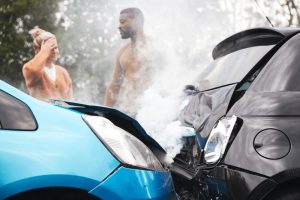 For instance, suppose your total losses in a case were $100,000. You are held to be 50 percent liable, and the defendant is held to be 50 percent liable. The most you can recover is $50,000. However, if you are held to be even 51 percent liable, you can recover nothing.
Since insurance companies would prefer to pay as little as possible, their ideal goal in assigning fault in an accident is to have both parties be equally at fault. In that way, your insurance pays for your damage, their insurance pays for their damage, and nothing else gets paid out. This might be acceptable in a minor fender-bender in a parking lot where you only want the scratched bumper to be repaired.
Without an attorney to review the case and make additional demands on your behalf, if you have a more serious case where you are not at fault and more compensation is deserved or required, you could end up settling for a fraction of the money you are entitled to receive.
How We Can Help
If you have been involved in any type of accident that wasn't your fault, you should consider legal assistance right away. You should have someone there to review all the documents before you send them to the insurance company, and you need someone on your side who can explain the settlement to you before you agree to sign.
When you need legal assistance in Schaumberg, IL, or anywhere in the Chicago area, contact Karlin, Fleisher & Falkenberg, LLC at 312-346-8620 for a confidential consultation. Our legal team is ready to review your case and give you a knowledgeable opinion about your options and alternatives. Call us today.