Chicago Premises Liability Attorneys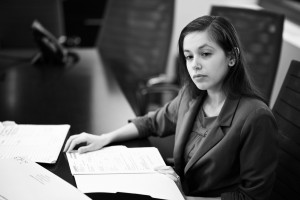 Property upkeep and maintenance should be a mark of pride for property owners in Chicago, not some burden to be put off until property conditions become dangerous. In fact, property owners have a legal obligation to reasonably maintain the safety of their premises. Despite this fact, there are property owners who fail to properly maintain the safety of their physical estates.
At Karlin, Fleisher & Falkenberg, LLC, our Chicago premises liability attorneys can develop a legal strategy to help you prove that a property owner knew, or should have known, about the dangerous condition that caused your accident. That being said, our lawyers can develop an aggressive line of legal action to help you pursue the compensation you will need to cover the costs of your recovery.
If you or someone you love was the victim of a crime that could have been prevented with better security on the premises, you have every right to be angry with the owner of the property. Since property owners do have an obligation to take preventative security measures as soon as there is reason to believe a crime may be committed on their premises, negligent property owners may be held liable for the consequences of crimes they could have prevented with adequate security.
Though it seems painfully obvious, property owners need to do everything they can to make sure walkways are clear of obstruction. Bearing that in mind, there is no reason that there should ever be water on slick interior floors or debris on sidewalks for any prolonged amount of time. If we can demonstrate that a property owner should have known there was a safety hazard that could cause someone to fall, you may be able to recover compensation for your accident.
The kind of catastrophic injuries that are associated with elevator and escalator accidents can be life-changing. As preventable as many elevator and escalator accidents are, there are those property owners who fail to order the routine maintenance work that may otherwise preempt an incident. If you were hurt while using or working on an elevator or escalator, we can help you determine whether the property owner may be held liable for the accident.
The materials used to construct outdoor structures like porches are susceptible to the elements and need to be periodically maintained, if not completely replaced, in order to ensure their safety. That being said, there is a good chance we may be able to demonstrate the negligence of a property owner by simply examining why the porch collapsed—for instance, it will be obvious that the porch was not properly maintained if it collapsed because the materials were weak with rot.
Staircases are constructed from materials that are just as susceptible to environmental conditions as porches. That being said, staircases must also undergo periodic inspection and maintenance in order to assure their safety. If we can prove that your accident was caused by a structural flaw that could have been prevented with proper maintenance, there is a good chance that you will be able to recover compensation for your pain and suffering from the property owner.
As safe and friendly as a dog may normally be around other people, property owners must still take care to prevent even the remote possibility that their dog will bite another person. When a property owner fails to take measures against such an incident, they will almost always be liable for the injuries the victim sustains. That being said, there is likely to be adequate cause for you to file a claim against a property owner if you were bitten by a dog on his or her property.
While it may not be possible for property owners to completely eliminate the possibility of a fire on their property, their buildings must be in compliance with every aspect of the fire code. That means property owners must do things like clear away dead brush and trees and ensure that their electrical wiring is up to code. Even when adequate preventative measures are in place, property owners are still responsible for warning people with a fire alarm system in the event of a fire.
The lifelong health consequences of lead poisoning are as serious as they are well-documented, particularly for children. Since this dangerous metal is most frequently found in paint that was applied nearly 40 years ago, property owners need take appropriate measures to ensure it does not become exposed. While your landlord may have asked to sign something that informed you of a known lead hazard, you may still file a claim if you or your child has been diagnosed with lead poisoning.
In the same way that property owners are responsible for protecting their guests and tenants from exposure to lead, adequate measures must be undertaken to minimize the possibility that anyone on their property could be exposed to mercury. Likewise, property owners may be held liable for the pain and suffering of people who have been exposed to mercury on their property. If you or a loved one has been exposed to mercury on someone else's property, we can help.
Not only are people who own and operate swimming pools responsible for the regular upkeep of the pool itself, but they must also do what they can to make sure the pool is properly supervised, particularly when children are swimming. Bearing that in mind, pool owners may be held liable for accidents that could have been prevented by taking adequate measures, such as training lifeguards, ensuring the area around the pool was not slick, or maintaining pool drains and grates.
Consult with a Premises Liability Attorney in Chicago
If you or someone you love was hurt in a preventable accident on someone else's property, you should consult with an attorney about whether the property owner may be held liable for the pain and suffering you have had to endure since the accident. To speak with a Chicago premises liability attorney at Karlin, Fleisher & Falkenberg, LLC, about the particulars of your accident, please call our offices at 312-346-8620 today.
Premises Liability FAQs
What is "visitor status" and why is it important in premises liability cases?
When you enter a property that you do not own, you are classified as a visitor. However, the legality of your presence on this property helps to determine if the owner may be liable for your injury. Visitor status is typically split into three categories: invitee, licensee, and trespasser. An invitee is an individual who is asked onto a commercial property by the owner. A licensee enters a property for their own purpose, with the permission of the owner, such as in the case of a social guest. Both an invitee and licensee have the right to expect that they will be safe on the property; therefore, the owner may be liable for their injuries. A trespasser, however, is an individual on another person's property without their permission. In this case, the individual has no legal right to expect that the property is safe and the owner is not liable for any injuries.
Under what circumstances is the property owner liable for my injury?
Not all injuries you may sustain on another person's property are covered by premises liability law. There are several specifications for the kind of injury and the way it occurred that determine whether or not the owner was liable. The most important of these stipulations is the indication that the owner knew of the possible danger and was negligent in their duty to repair or remedy it. The property owner may not be held liable for another person's injury if they took steps to warn guests about the danger, the accident was not caused by a foreseeable danger, the guest was injured while engaged in reckless or otherwise risky behavior, or the guest was a trespasser on the property.
How can a lawyer help me with premises liability?
Many different kinds of injuries and circumstances are covered by premises liability law. It is often difficult to determine if your specific injury was caused by the owner's negligence or if you have a legal case to bring to court. An experienced premises liability lawyer can help you determine the legality of your case, as well as help you make an argument against the individual liable. Additionally, a lawyer can assess your rights to possible compensation for your injury. Filing a case through the legal system is inevitably a complex process, and one mistake may mean the end of even a valid claim. However, the help of a lawyer can give you the best chance of winning your case and receiving the compensation you need. Click here to view a full list of our practice areas.