Aurora Personal Injury Lawyers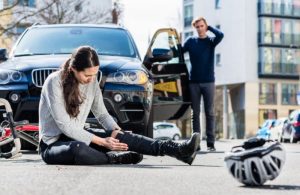 Over 1,000 people are killed each year in traffic accidents in Illinois, and many more are injured, according to the National Highway Traffic Safety Administration. Many of these accidents were caused by someone's negligent actions.
Illinois has around 1,200 nursing homes in the state, according to the Illinois Department of Public Health. Nationwide, 30 percent of nursing homes have had some type of abuse of their residents, and Illinois is no exception.
There are many other situations where someone can sustain injuries due to someone else's negligence or poor decisions. If you have been injured through no fault of your own, you may be owed compensation for your injuries. The Aurora personal injury attorneys at Karlin, Fleisher & Falkenberg, LLC can help you pursue this compensation. Contact us today at 312-346-8620 for a free consultation.
Why You Need a Lawyer
When you have been injured and are seeking compensation for your injuries, you need someone with extensive legal experience on your side. The other party (often, the at-fault party's insurance company) will surely have an attorney, and without strong legal representation for yourself, you are not very likely to receive compensation. If you do, it will likely not be as much as you deserve.
There are many legal details that can affect your case, and the common citizen likely does not know how specific Illinois laws could apply to you. For example, even if you were partially at fault for the accident, you may still be owed some compensation under Illinois law regarding comparative negligence. A skilled attorney will consider all the legal details as they help you build a strong case to pursue fair compensation for your injuries.
Some people feel overwhelmed by the process of making a personal injury claim, but as you begin to work with an attorney, you will see that it is more manageable than you realized. Even if you feel that your case is small and may not be worth much, it doesn't hurt to speak with an attorney during a free consultation. Call us today at Karlin, Fleisher & Falkenberg, LLC.
Why Choose Us?
Our firm has over 50 years of experience advocating for injured victims in and near Aurora. Our past results speak for themselves, as we have won cases with multi-million-dollar recoveries for our clients. Beyond the numbers, our firm has developed a strong reputation for being diligent, knowledgeable, and great communicators.
At Karlin, Fleisher & Falkenberg, LLC, we understand how important this compensation is to help you move forward with your life after an injury. We have a compassionate team who will take the time to listen to your story and help you in any way we can during this difficult time.
We operate on a contingency fee basis. This means that you will not owe us anything until we successfully secure compensation on your behalf.
Do I Have a Case?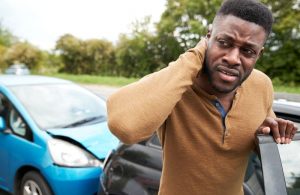 Not all injuries will lead to a personal injury case. In order to file a personal injury lawsuit, you will need to be able to prove that the other party had a responsibility to keep you safe and that they breached that responsibility in some way. You also must prove that your injuries came about as a result of their negligent actions.
A driver who was speeding or breaking another driving law, a doctor who didn't follow correct procedures during a surgery, or a retail store that did not post adequate signage about a hazard on their property are examples of people engaging in negligent behavior. Our attorneys will go through the details of your accident and help you understand whether you have a case.
Cases We Handle
Our attorneys have experience with a variety of injuries caused from:
If you were injured in any of these situations or in another accident that was caused by someone else's negligence, the responsible party should be held financially accountable for their actions. In some cases, a successful lawsuit against the responsible party could prevent them from continuing the same harmful actions and prevent injury to additional victims.
Types of Injuries Caused by Negligence
There are many types of injuries that someone could suffer due to another person or company's poor decisions, including:
Lacerations
Bruising
Broken bones
Internal bleeding
Organ damage
Traumatic Brain Injury (TBI)
Neck and back injuries
Paralysis
Amputation
Some of these injuries can cause lifelong challenges for the victim, and it is difficult to measure the true cost of sustaining such injuries because the effects are more than just financial. An experienced attorney will be able to gather medical records along with other evidence to help you build a strong case to demand compensation that reflects the big picture of your suffering.
Types of Compensation Available
The type and amount of compensation available depends greatly on the extent of your injuries and many other factors. We cannot guarantee any amount of compensation, but our attorneys will work their hardest to secure the money you deserve.
In general, you may be entitled to compensation for:
Current and future medical expenses
Lost wages
Loss of future earning potential
Long-term care
Psychological treatment
Pain and suffering
Mental anguish
In the event that your loved one was killed due to someone else's negligence, the personal representative of their estate may also file a wrongful death suit to recover money to cover funeral and burial expenses and other costs associated with their death.
Contact an Aurora Personal Injury Lawyer Today
As you are recovering from an injury, you likely going through a lot in addition to physical pain. Many people feel betrayed and angry that they were injured by someone they trusted. Others feel it is not fair and wonder why this happened to them. You may feel overwhelmed by the financial costs and the seemingly endless paperwork.
The attorneys at Karlin, Fleisher & Falkenberg, LLC strive to understand the human side of injury. We realize how much an injury can set you back, and we are here to help. Our goal is to make the legal process as simple as possible for you while fighting as hard as we can to secure the compensation you deserve.
Contact us today at 312-346-8620 for a free consultation.