Chicago Malnutrition and Dehydration Attorneys
Two of the most common forms of nursing home abuse and neglect are malnutrition and dehydration. It is estimated that at least one-third of residents living in nursing homes suffer from either malnutrition, dehydration, or both. If you have an elderly loved one residing in a nursing home who is suffering from malnutrition or dehydration, contact the nursing home abuse attorneys at Karlin, Fleisher & Falkenberg, LLC today by calling (312) 346-8620.
Our committed legal team is ready to help you protect your loved one and their rights. Contact the experienced and aggressive Chicago nursing home malnutrition attorneys at Karlin, Fleisher & Falkenberg, LLC today by calling (312) 346-8620, filling out a contact form, or starting an online chat now.
Why do I need an attorney?
Investigating, identifying, and handling nursing home negligence can feel overwhelming for an individual unfamiliar with the law. Knowing how to proceed with a legal cause of action against a nursing home can be confusing and frustrating. You might also be worried that the administration and staff will retaliate against your loved one if you say something against them.
Experienced malnutrition and dehydration attorneys understand the intricacies of the law. They will be able to identify who is liable for your family member's suffering, end the cycle of abuse, and will work hard to earn you money you are unlikely to be able to get on your own.
The malnutrition and dehydration attorneys at Karlin, Fleisher & Falkenberg, LLC have earned millions of dollars for nursing home abuse clients, including cases of dehydration and malnutrition. We have been practicing since 1970, helping victims in Chicago recover the compensation they deserve.
Malnutrition In Nursing Homes
Malnutrition is defined as a lack of proper nourishment that results from not having enough to eat, not having the proper food to eat, or not being able to eat the food that one does have. In nursing homes, malnutrition is one of the leading forms of resident neglect. While a study by the National Institutes of Health found that malnutrition affects approximately 20% of nursing home residents, other studies indicate that number to be much higher, with as many as 85% of nursing home residents being malnourished. Additionally, it is estimated that 30% to 50% of nursing home residents are underweight, a consequence of malnutrition.
Malnutrition among nursing home residents is especially problematic because many of the people living in nursing homes already suffer from some medical condition, and malnutrition only worsens their existing health issues, because it weakens the immune system. Furthermore, malnutrition may cause the elderly to develop new medical and health ailments.
Malnutrition is not always easily detectable, but there are some signs you can look for to determine whether your elderly loved one is being abused and suffering from malnutrition. Some symptoms of malnutrition include the following:
Weight loss
Fatigue
Dizziness
Confusion
Slow reaction time
Tooth decay
Dry skin
Yellowing skin or any change in skin color, even under fingernails
Swollen and/or bleeding gums
Bloated abdominal region
Mental decline
Red, glassy, or swollen eyes
Worsening vision
Memory loss
Fragile bones
Muscle loss
Feeling cold
Weakness
Malnutrition is a serious condition that can have dire consequences if left untreated. You can confirm that your loved one is malnourished by consulting a doctor and having them get a blood test to see if they are suffering from any nutrient deficiencies. If you notice any of the warning signs of malnutrition in your loved one, do not stand idly by. Contact the experienced and compassionate attorneys at Karlin, Fleisher & Falkenberg, LLC to get the help you need to end your loved one's abuse.
Dehydration In Nursing Homes
Many nursing home residents also suffer from dehydration. Dehydration is the result of losing bodily fluids and not replacing them adequately. Dehydration in the elderly is especially dangerous because it can lead to other health issues or make existing health issues even worse. Some of more serious the health consequences of dehydration can include the following:
Seizures
Brain swelling
Coma
Heart attack
Kidney failure
Knowing if your loved one is suffering from dehydration might be challenging, but there are some common symptoms you can look for, including the following:
Loss of appetite
Thirst
Dry mouth
Fatigue or weakness
Dry skin
Red skin tone in the face
Chills
Dizziness
Weakness
Being lightheaded
Dark-colored urine
Infrequent urination
Confusion and irritability
Sunken eyes and cheeks
Inability to sweat
Low blood pressure
Increased heart rate
Delirium
If you suspect your loved one is dehydrated, you need to act quickly to put an an end to their abuse and ensure they do not suffer from more serious health consequences. The aggressive and determined attorneys at Karlin, Fleisher & Falkenberg, LLC are here to help. Call us today at (312) 346-8620.
Causes of Nursing Home Malnutrition and Dehydration
The law specifies that nursing homes have a solemn obligation to look after the physical and mental health of their residents. That means they need to make sure that your loved one's nutritional needs are being met. They might be held legally accountable even if the malnutrition or dehydration seemed to be an accident. Some causes of malnutrition and dehydration for which the nursing home could be responsible include:
A resident refusing to eat because of decreased appetite due to illness or medication
Understaffing
A resident refusing to eat because of tooth, jaw, or gum pain
Excessive rates of staff turnover, creating inexperienced staff
Clerical errors
A resident refusing to eat because of body image issues
Unappetizing food or food of poor quality
These are just a few of the possible causes of malnutrition and dehydration in nursing homes. If nursing home staff failed to care for your loved one for these or other reasons, you can hold them legally and financially responsible.
Determining Liability for Nursing Home Abuse
There are numerous parties that may be held liable for your elderly loved one's malnutrition and dehydration. Both these forms of abuse are types of physical abuse that may be a result of negligence or an intentional wrongdoing by the nursing home staff or administration.
If a staff member is negligent in their duties to properly care for your loved one, the administration, the company that owns the nursing home, and the staff member themselves may all be responsible for your loved one's suffering.
If the nursing home administration and ownership company failed to hire staff members who can properly perform the functions of their job or failed to train staff properly, they may be liable for negligence. Furthermore, if the administration and nursing home owner failed to hire enough staff to ensure that each resident is properly cared for, they may be liable for negligence.
Nursing home abuse can also be the result of intentional wrongdoing. If a staff member acted with the intent to deprive a resident of food and liquids, they may be liable in a civil action may even be held criminally liable in some cases.
Contact Us
If you suspect that a nursing home resident close to you is a victim of malnutrition or dehydration, you need immediate legal counsel. The passionate nursing home abuse attorneys at Karlin, Fleisher & Falkenberg, LLC believe that your loved one is entitled to the very best care, and we are ready to help you take the next step in protecting their health and their rights. Call us at (312) 346-8620 to speak to a skilled legal professional about the specifics of your loved one's case. The initial consultation is free, and it could be the most important thing you do to help your elderly loved one escape the cycle of abuse occurring in their nursing home.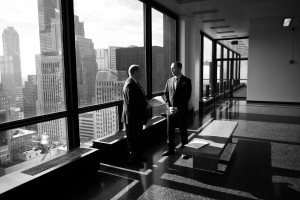 To Karlin, Fleisher & Falkenberg, LLC Please accept my sincere appreciation for the services your agency provided to me and my family on the Jessie Palmer wrongful death cases. There were so many issues that needed to be resolved, and with your assistance we were able to finally get the diagnosis report printed. My stepdaughters asked me to thank you as well for the settlements they received from their father's estate. We humbly appreciate the wonderful job your firm did with our case. In the future we will refer family and friends to your agency.
Thank you so much for your diligent, professional, and thorough handling of my car accident settlement. You were beyond helpful, accommodating, and supportive during the process. You patiently explained, in detail, the procedures that would take place during the course of the claim. You continually updated me as progress was made and gave me in-depth details. Being that I was a novice to this type of practice, you advised me as to what was realistic, yet fair, as far as when, how, and monetarily the claim would be settled. When an offer was made, you advised me accordingly, and counter-offered for what you believed to be a reasonable and objective settlement. Beyond that, you also worked determinedly to reduce my medical claims and had great success. An attorney friend of mine went as far to say that you "hit a home run" when you negotiated my settlement. I want you to know how much your guidance and attentiveness to my claim meant to me. I will definitely recommend you and your firm should any of my acquaintances need legal advice in the future.
Jonathan Fleisher was more than just my lawyer. He was my advocate and was very thorough with my case. Communication was well furnished which made for an easy process. Mr. Fleisher fought for my rights and did so justly with much empathy and compassion. I am more than elated with the outcome and how my case was handled by Mr. Fleisher. I would highly recommend him to friends , family or anyone who wants someone who will work diligently on their case. I appreciate and am very thankful for Mr. Jonathan Fleisher
Over the past couple of years I have had the privilege of Mr.Jonathan Fleisher representing me for a personal injury case that has greatly impacted my life. Mr. Fleisher fought hard and diligently on my behalf and always kept my best interests in mind. It has been truly refreshing as well as a blessing to have someone this skillful and professional buckling down and making sure every detail is captured to support my case. He has delivered exceptional service and I would recommend him to anyone that needs a personal injury attorney.
Dear J.B. ,
I wanted to thank you, for the job you did on my case. You were not only an excellent lawyer, you were a friend along the way as well. You always promptly called me, addressing my questions and concerns. As far as my settlement goes, I couldn't have expected more then you got for me. Many lawyers "brag" , about the amount of settlements they get for their clients, on their T.V. commercials . You, got me more then these lawyers "brag" about. Thank you for getting me such a strong settlement, and being a friend as well, along the way. I'd be more then happy to talk to anyone who would like to know , what a fine attorney you are. Thank you for being there for me. Sincerely,
It was not only comforting to have skilled, knowledgeable and experienced attorneys and staff during one of the most difficult times of my life, but to be supported by people who had my best interest at heart and genuinely cared about me and my personal feelings made all the difference in the world. I walked in as a client and was cared for by a family, and for that I'll be forever grateful! H. B.
Jonathan was amazing. He communicated very well, he was always looking out for my best interest. He was easy to talk to and very thorough with my case and I was elated and blessed to have a lawyer such as Jonathan by my side. I would highly recommend him! Even after the case was settled he still contacted me to follow up and check it with me. He is someone who really cares about his clients and treated me as a person not just a case #. Thank you for everything Jonathan!
I was involved in a car accident and was referred to this office. Nick Drury was the attorney who handled my case and he was nothing short of phenomenal. Personable, professional, took the time and answered my questions, accessible, very responsive via email. He also advised as to what would be in my best interest and negotiated very well on my behalf. What was an additional plus is he resolved my case promptly. Thank you Nick- I highly recommend him for anyone who is need of a personal injury attorney!