Chicago Falls Attorneys
If your loved one was recently injured in a fall at a nursing home near Chicago, the attorneys from Karlin, Fleisher & Falkenberg, LLC can help. Because of the natural effects of aging, seniors have a high risk for broken bones and other traumatic injuries when they experience a fall. The Centers for Disease Control and Prevention lists falls as the number one cause of injuries and death for older Americans. Many families each year decide to enlist the help of a nursing home in caring for a loved one precisely because they understand the extreme danger of falls. If you have someone close to you living in an assisted living community, you naturally expect that establishment to be aware of the dire risks posed by falls. Tragically, sometimes nursing homes ignore the risks and put their residents in danger.
When your loved one suffers from a fall in their nursing home, it can be overwhelming. There is no compensating for their pain and trauma, or your grief. However, if the nursing home caused or failed to prevent their fall, you may at least be eligible for financial compensation. As the Chicago nursing home falls attorneys at Karlin, Fleisher & Falkenberg, LLC know, when nursing home negligence causes a fall, you can hold that business accountable by seeking damages. If your loved one has been injured in a fall at a nursing home, contact us today at (312) 346-8620 to set up a consultation.
Do I Need A Lawyer?
If you want to recover as much as you can from a nursing home that has let your loved one fall and hurt themselves, you will need expert guidance. It can be difficult and stressful to negotiate with a nursing home, but you do not need to do that on your own. Karlin, Fleisher & Falkenberg, LLC is here to help you get the compensation you deserve. Our experienced slip and fall lawyers can represent you and your elderly loved ones and negotiate to get you the best deal possible. We will fight tirelessly to get you the compensation that you need.
Why Should I Choose Karlin, Fleisher & Falkenberg, LLC
Nursing homes are given the important task of taking care of our elderly loved ones when they can no longer take care of themselves. At Karlin, Fleisher & Falkenberg, LLC, we make sure to hold nursing homes to the high standards this duty requires. We make sure that our clients get the compensation that they need, and have won slip and fall cases worth half a million dollars The elderly need care and protection, and we make sure that they get it.
Cases That We Handle
A slip and fall is avoidable, but even a momentary lapse can lead to an elderly person getting hurt. The consequences of a slip and fall include:
Bone fractures or breaks
Medical bills
Confinement to a bed
Bed sores from being confined to a bed
Loss of enjoyment of physical activities
Pain and suffering
Permanent disability
Death
Falls can be very dangerous for the elderly, and they are made even worse by the fact that they can occur so easily. Whether the fall was a result of reckless indifference or just an unfortunate accident, the fact remains that there will be injuries and expenses that need to be paid for. At Karlin, Fleisher & Falkenberg, LLC, we believe that you and your elderly loved ones should not be left with the bill.
In Illinois, nursing homes can be held responsible if a patient is injured in a slip and fall. Unfortunately, nursing homes are not required to have liability insurance. This means that a nursing home might not be able to pay all the expenses incurred in a slip and fall. This does not mean that you cannot get compensation.
Our lawyers at Karlin, Fleisher & Falkenberg, LLC will look into the insurance of the nursing home and will make sure to collect what they can from there. If that is not sufficient to cover the expenses, we will negotiate directly with the nursing home to get the best deal we can for you. We know that each person's situation is unique, so we will make sure to tailor our negotiations to your specific case.
Some Common Causes of Nursing Home Falls
It can be difficult to tell whether a nursing home is legally liable for a fall. While these doubts are reasonable, it is crucial to remember that we expect nursing homes to understand, anticipate, and prevent problems that are foreseeable for their senior residents. They are legally accountable when they fail to show their residents the proper respect and care.
Falls should and can be prevented when nursing homes take reasonable, commonsense measures. Many common causes of falls are the result of negligence. A few examples of obvious dangers that lead to falls are:
Obstructed pathways
Loose or otherwise unsafe rails
Poorly constructed beds or chairs
A lack of assistance from nursing home employees
Slippery floors
Poorly-fitting footwear
Broken or shoddy safety equipment including bed rails, wheelchairs, walkers, etc.
A lack of readily available walkers or canes
New medication that could lead to dizziness or instability
Improper protocols for getting residents into and out of bed
A nursing home's reckless oversight can mean devastating heartbreak for your family. The law strictly holds those establishments accountable for their patients' wellbeing, and part of that responsibility is carefully preventing falls.
Contact Us
When your loved one falls in a nursing home, it can be difficult to decide what to do. An experienced attorney can help you determine whether you have legal grounds to look for monetary compensation. The nursing home falls attorneys at Karlin, Fleisher & Falkenberg, LLC are ready to offer advice based on the specifics of your case. Contact us at (312) 346-8620 to speak to a dedicated legal professional.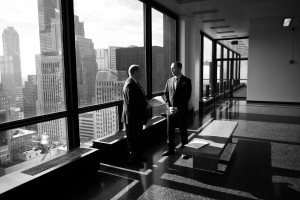 To Karlin, Fleisher & Falkenberg, LLC Please accept my sincere appreciation for the services your agency provided to me and my family on the Jessie Palmer wrongful death cases. There were so many issues that needed to be resolved, and with your assistance we were able to finally get the diagnosis report printed. My stepdaughters asked me to thank you as well for the settlements they received from their father's estate. We humbly appreciate the wonderful job your firm did with our case. In the future we will refer family and friends to your agency.
Thank you so much for your diligent, professional, and thorough handling of my car accident settlement. You were beyond helpful, accommodating, and supportive during the process. You patiently explained, in detail, the procedures that would take place during the course of the claim. You continually updated me as progress was made and gave me in-depth details. Being that I was a novice to this type of practice, you advised me as to what was realistic, yet fair, as far as when, how, and monetarily the claim would be settled. When an offer was made, you advised me accordingly, and counter-offered for what you believed to be a reasonable and objective settlement. Beyond that, you also worked determinedly to reduce my medical claims and had great success. An attorney friend of mine went as far to say that you "hit a home run" when you negotiated my settlement. I want you to know how much your guidance and attentiveness to my claim meant to me. I will definitely recommend you and your firm should any of my acquaintances need legal advice in the future.
Jonathan Fleisher was more than just my lawyer. He was my advocate and was very thorough with my case. Communication was well furnished which made for an easy process. Mr. Fleisher fought for my rights and did so justly with much empathy and compassion. I am more than elated with the outcome and how my case was handled by Mr. Fleisher. I would highly recommend him to friends , family or anyone who wants someone who will work diligently on their case. I appreciate and am very thankful for Mr. Jonathan Fleisher
Over the past couple of years I have had the privilege of Mr.Jonathan Fleisher representing me for a personal injury case that has greatly impacted my life. Mr. Fleisher fought hard and diligently on my behalf and always kept my best interests in mind. It has been truly refreshing as well as a blessing to have someone this skillful and professional buckling down and making sure every detail is captured to support my case. He has delivered exceptional service and I would recommend him to anyone that needs a personal injury attorney.
Dear J.B. ,
I wanted to thank you, for the job you did on my case. You were not only an excellent lawyer, you were a friend along the way as well. You always promptly called me, addressing my questions and concerns. As far as my settlement goes, I couldn't have expected more then you got for me. Many lawyers "brag" , about the amount of settlements they get for their clients, on their T.V. commercials . You, got me more then these lawyers "brag" about. Thank you for getting me such a strong settlement, and being a friend as well, along the way. I'd be more then happy to talk to anyone who would like to know , what a fine attorney you are. Thank you for being there for me. Sincerely,
It was not only comforting to have skilled, knowledgeable and experienced attorneys and staff during one of the most difficult times of my life, but to be supported by people who had my best interest at heart and genuinely cared about me and my personal feelings made all the difference in the world. I walked in as a client and was cared for by a family, and for that I'll be forever grateful! H. B.