Oak Park Personal Injury Lawyers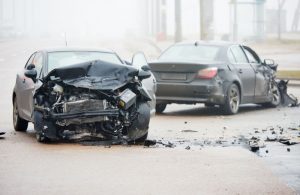 After a serious accident that wasn't their fault, individuals and families often face frightening and sometimes overwhelming circumstances. It can be difficult to know how to navigate the financial, emotional, and medical consequences that follow. The seasoned attorneys at Karlin, Fleisher & Falkenberg, LLC understand the challenges you may be facing, and we are on your side to help you get the compensation you deserve.
Our Oak Park personal injury accident lawyers have many years of experience successfully representing clients like you in personal injury claims, and we are prepared to put the full strength of our resources behind you and your family. You can rest assured that we will fight hard to hold the responsible parties accountable, and we will work to pursue the maximum settlement possible for you.
If you have suffered an injury in Oak Park through no fault of your own, contact us at 312-346-8620 for a consultation.
Why Choose Karlin, Fleisher & Falkenberg, LLC?
So many accident victims in Oak Park have chosen Karlin, Fleisher & Falkenberg, LLC for their representation because we treat every one of our cases with seriousness and care. Whether the claim is large or relatively small, we understand that it will make a lifetime of difference for you and your family.
We have fought tirelessly for accident and injury victims in Illinois since 1970. Whether your injury came about as a result of a car accident, a slip-and-fall accident, or any other serious instance of negligence, we will fight in your corner. If the ultimate tragedy has happened and someone close to you has lost their life due to another party's irresponsibility, we have the knowledge and experience to hold them to account and get justice for your family.
Cases We Can Take On
Because we've been in business so long, we've seen just about everything. We have the experience to handle any accidental injury case. The types of cases we most commonly see include injuries that result from:
Even if you don't see your accident type listed, give us a call so we can determine whether we can help.
Compensation for Your Injury Claim
If someone injures you in the state of Illinois, either intentionally or due to recklessness or negligence, you may be legally entitled to compensation for damages. This means that you could secure financial compensation for wages lost from your missed time at work, therapy costs, and medical bills. At Karlin, Fleisher & Falkenberg, LLC, we firmly believe that the victim of another person's negligence should not be financially responsible for the costs of an accident they did not cause.
Our Oak Park accident attorneys always fight tirelessly for justice in cases just like yours, and we want to do the same for you. Since we established our firm, we have recovered more than $400 million on behalf of victims of accidents and negligence. This money has allowed our clients to maintain a dignified quality of life even after being involved in serious accidents. It has also ensured that the families of people who have passed away in accidents do not suffer financial distress along with their emotional anguish in the aftermath.
This is the commitment we have made to the people of Oak Park, and you can rest assured that we will honor that commitment in your case too.
Frequently Asked Personal Injury Questions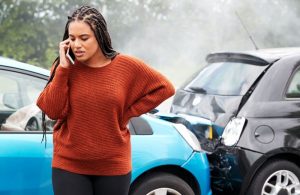 After suffering an accident or injury in Oak Park, it is common to wonder what your legal rights and options might be. We have included some of the most common questions below. If your question does not appear on this list, please feel free to contact us right away with your inquiry at 312-346-8620.
How do I know the value of my claim?
It's impossible to know exactly how much your claim is worth before you have a discussion with an attorney about the details of your case. But if you have injuries due to the negligence of another person, you may be entitled to financial compensation for any medical, professional, or psychological consequences of the accident. You may also be entitled to additional punitive damages. The best way to get a clearer idea of the worth of your case, and how much you may be owed, is to contact the experienced Oak Park accident lawyers at Karlin, Fleisher & Falkenberg, LLC today.
Do I need to hire an attorney?
It is not uncommon for insurance company representatives to encourage people to resolve their accident claims on their own. But most people are not familiar with the complexities of this area of the law. For this reason, it can be almost impossible for the average person to accurately determine the true value of their case.
Moreover, life is often incredibly stressful after an accident, and most of your attention should be going toward your recovery. With an experienced law firm on your side, you won't have to worry about negotiating with the insurance company or the nuances of the legal code. You'll know that your attorney will take care of the hard work, so you can have the space to recover and to spend time with your family.
What can I expect when I hire Karlin, Fleisher & Falkenberg, LLC to represent me?
Hiring Karlin, Fleisher & Falkenberg, LLC means hiring a firm with a proven track record of securing the compensation that our clients deserve. You will have a firm with experience, superb resources, and an excellent reputation for getting fair results for injury victims. When you see the multi-million-dollar verdicts we have attained on behalf of people like you, you'll understand how our sense of commitment and our work ethic of demanding excellence have benefitted every person who has hired us. Choose us, and you'll receive the same quality service.
Contact Us Today
If you've suffered an accident that wasn't your fault, getting a seasoned legal team on your side as soon as possible is a vital step toward receiving the compensation you deserve. At Karlin, Fleisher & Falkenberg, LLC, we understand the essential elements of effective legal representation: experience, compassion, and a focus on the unique nature of the individual and their circumstances. Our legal team works hard every day to embody these qualities in everything we do.
Contact us today at 312-346-8620 to schedule a free consultation to discuss your options.