If you have been injured because of another person's carelessness or negligence, you may wonder what your rights are. You may be angry and confused and worried about increasing medical costs and unpaid bills. At Karlin, Fleisher & Falkenberg, LLC, we don't want you to have to go through these uncertain times alone.
If you need an Arlington Heights personal injury attorney, call Karlin, Fleisher & Falkenberg, LLC. We have been fighting for our clients' rights since 1970, getting them the compensation they deserve. Call us at 312-346-8620 for your free and confidential consultation.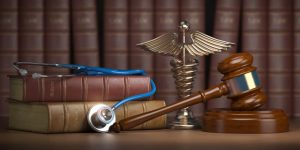 Practice Areas
Negligent behavior means that another person had a duty to behave as a reasonable person should in a certain situation and failed to do so. If you or a loved one were harmed as a result of that failure, we might be able to help you recover fair compensation for your injuries and losses.
About Karlin, Fleisher & Falkenberg, LLC
We have been practicing personal injury law in Chicago and the surrounding cities since 1970. From big medical malpractice cases to minor fender benders, we will fight for you to get the compensation you deserve. Our team wants to see you succeed.
Our attorneys have more than 80 years of combined experience in the practice of personal injury law. We are licensed in Illinois and federal courts and can represent our clients no matter where their case is to be heard. Partner Richard S. Fleisher has argued before the U.S. Supreme Court.
Although there are no guarantees in any legal case, our team has won multi-million dollar verdicts for some of our clients. Our attorneys are members of the "Million Dollar Advocates Forum," a professional organization for attorneys who have achieved million-dollar awards for their clients.
When you retain Karlin, Fleisher & Falkenberg, LLC, you are getting the experience you need to get the compensation you are owed. If you have been injured anywhere in the Chicagoland area, you need a firm that has our track record of settling and winning cases. For personal injury cases, Karlin, Fleisher & Falkenberg, LLC is the firm you should call.
What Is a Personal Injury Case?
Any injury to your body (your "person") caused by the negligence of another is a personal injury case. A personal injury case is a civil suit alleging that someone's negligent behavior caused you an injury and that they should be responsible for the cost of your injuries and losses. A personal injury is different than property damage, which happens if that same person's behavior only harms your property.
For instance, if a drunk driver hits your car while it is parked next to the curb, that would be property damage, and the case would be a property damage case. If you were sitting in the car and suffered a broken arm, it would become a personal injury case, and the property damage would become part of your personal injury case.
Negligence is behavior that is careless, reckless, or violates a law but does not rise to the level of criminal behavior. For instance, speeding is negligent behavior. Personal injury cases allow the victim to recover compensation and receive some measure of justice in cases where the defendant would otherwise not suffer any major consequences.
For example, if you are rear-ended on the freeway by someone driving ten miles an hour over the speed limit, that person would probably only get a ticket from the police. For them to suffer any consequences for their actions, you will need to bring a civil action against them for the losses and injury you suffered.
The goal of a personal injury case is to let the injured party receive some compensation from the person or entity who harmed them by their careless behavior.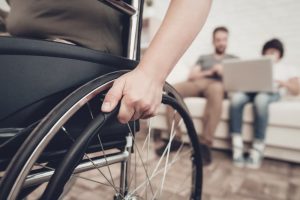 We Can Help
In Illinois, you only have two years from the date of your injury to file a personal injury case. The clock is ticking from the day you are hurt. You should consult an attorney right away, even if you don't plan to start legal action. When it comes time to deal with insurance companies, you should have someone review their offers and make sure you are getting appropriate compensation. Never sign anything an insurance adjuster sends you without having a legal professional review it first.
If you were injured in an accident in Arlington Heights or anywhere in the Chicagoland area that wasn't your fault, contact Karlin, Fleisher & Falkenberg, LLC at 312-346-8620 for a confidential consultation. We'll review your case with you and determine the next best steps to get you the compensation you deserve.