Joliet Personal Injury Lawyers
From car accidents to medical errors and even wrongful death, people are harmed by the negligence or carelessness of others every day. It can take months to recover from an accident and, for some, full recovery never happens. Physical injuries and impairments can last for the rest of your life. They can affect your ability to provide for yourself and your family and to enjoy life to the fullest extent. In addition to physical injuries, the mental stress and emotional trauma experienced after an accident can also be debilitating. Add to that the expensive medical bills that you cannot afford to pay and you are faced with an overwhelming and devastating situation.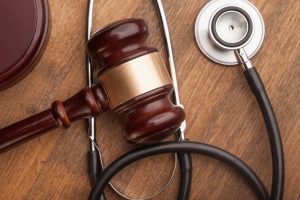 During this difficult time, it's critical that you focus on your physical and emotional recovery. You can only do this if you are confident that your case is being handled by the right attorneys. Karlin, Fleisher & Falkenberg, LLC has been helping clients like you for over 50 years. We have earned a reputation as one of the most trusted names in personal injury law in Chicago and its surrounding areas, including Joliet. We have recovered over $400 million for our clients and are recognized by the American Institute of Legal Counsel as one of the ten best law firms for client satisfaction.
Our compassionate attorneys understand what you are going through and how the outcome of your claim can make a difference in your life. When you hire us, you and your family become our first priority. We will give you the care, compassion, open communication, and professionalism you need to feel confident in our ability to handle your case. We will put our decades of experience and the full resources of our firm to work to fight for the justice and compensation you and your family deserve. Call us at 312-346-8620 or contact us online for your free and confidential consultation today.
Personal Injury Statistics
Accidents caused by negligence happen all the time across Illinois. Here are some statistics that demonstrate just how common they are:
These statistics are alarming and provide evidence that Illinois residents are severely harmed, and even killed, on a daily basis due to accidents that were most likely preventable. If someone else's carelessness has caused harm to you or your family, you need an experienced Joliet personal injury lawyer who can pursue justice for you.
Compensation That May Be Available To You
Every personal injury case is different. The amount and types of compensation available to you will be determined by the specifics of your case and may include:
Past, present, and future medical bills
Bills for other treatment and out-of-pocket expenses, such as rehabilitation and assistance with personal and household tasks
Lost wages
Loss of future income and income potential
Repair or replacement costs for property that was damaged
Pain and suffering
Long-term disability or disfigurement
By speaking with an Illinois personal injury attorney, you can get a better idea of what types of compensation might be available to you and how much you may be able to receive.
How Karlin, Fleisher & Falkenberg, LLC Can Help
An accident can cause severe injuries that can take months to recover from. Sometimes these injuries have long-term effects that may hinder your ability to work and function to your fullest potential. This can affect your and your family's livelihood and quality of life. While we understand that no amount of money can undo the damage that has been done, you deserve to be compensated for your losses.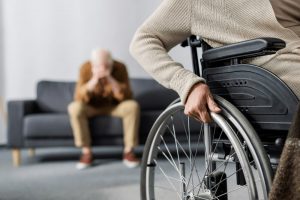 Choosing the right attorney is key to ensuring that you receive the best possible outcome for your case.
The Joliet personal injury attorneys of Karlin, Fleisher & Falkenberg, LLC will take the time to understand your case and the harm the accident has caused to you and your family. We will help you understand your legal options and will use honesty and compassion to keep you informed every step of the way through your claim. Our lawyers have the experience to foresee the long-term struggles you may face as a result of your accident so that we can pursue maximum compensation for you.
Types of Cases We Handle
With over five decades of experience in personal injury law, we have handled a wide variety of personal injury cases over the years. Due to our outstanding reputation and unparalleled level of experience, cases are often referred to us by other attorneys. Our practice areas include:
Contact Karlin, Fleisher & Falkenberg, LLC Today
Since 1970, the personal injury attorneys of Karlin, Fleisher & Falkenberg, LLC have been fighting for justice for injured people from Joliet, Chicago, and surrounding areas. We bring unparalleled experience and compassion to every case. No matter how large, small, or complicated your case may be, we have the knowledge and experience to provide the best legal representation.
Allow us to advocate for you and your family and help you get back on your feet again. Call us at 312-346-8620 or contact us online for your free and confidential consultation today.