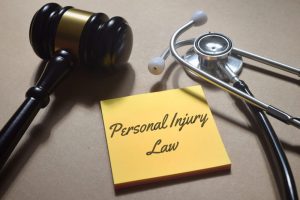 If you were injured in an accident or incident in Orland Park through no fault of your own, you could be eligible for compensation for your accident-related injuries and losses. If you were injured, you probably required medical treatment. If your injury was severe, you might be out of work for a while. Not only are the medical bills stacking up, but you might be having trouble paying your regular monthly expenses because you're not working. If your injuries weren't your fault, you shouldn't have to bear your own accident-related expenses.
The Orland Park personally injury attorneys of Karlin, Fleisher & Falkenberg, LLC can help. We are one of Chicago's leading personal injury law firms, and we have recovered more than $400 million dollars for clients across Orland Park and the Chicagoland area who were injured due to someone else's actions or inaction. You can rely on us to fight aggressively to help you get the compensation you deserve.
To schedule a confidential evaluation of your situation and learn about your options for pursuing compensation, call us at 312-346-8620.
Why Do I Need an Attorney?
The National Highway Traffic Safety Association (NHTSA) reports that more than 30 million people in the U.S. suffer injuries in motor vehicle accidents each year, and around 40,000 of those injuries prove to be fatal. Also, according to the Illinois Department of Public Health, around 30 percent of the estimated 100,000 nursing home residents in the state suffer from some type of abuse or neglect at elder care facilities. Furthermore, Diedrich Healthcare published that, in 2014, more than $200 million dollars was paid to victims of medical malpractice in Illinois alone.
Considering the statistics, your chances of suffering an injury due to someone else's negligence or wrongdoing are pretty high. A serious injury can affect virtually all aspects of your life, and the fact that your pain was caused by a preventable accident only adds to your level of frustration and sense of injustice. You may know that you can pursue compensation to help cover your expenses and losses, but you may have no idea where to begin.
Most people are unfamiliar with the law and how to go about proving that someone else was at fault for their injuries. These types of claims require a lot of documentation and evidence to support them, and without help, you are likely going to make mistakes or not know where to turn to get the documentation and information you will need.
The types of information you need include the official accident report if you were injured in a vehicular crash, the first report of injury if you were injured on someone else's premises, documentation regarding your medical treatment and expenses, your statement about how the injury occurred and how it's affected your life, among others.
The first course of action will likely be to negotiate with the other party's insurance company. If an appropriate settlement can't be reached, your case will probably have to go to trial in order to get you the compensation you deserve.
Whether negotiating with the insurance company or seeking damages in court, you will need the experience and skills of a licensed, experienced legal professional to increase your chances of successfully navigating the process and obtaining compensation.
The Types of Cases We Handle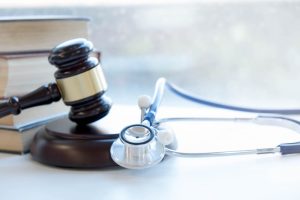 Personal injury and wrongful death claims can arise from a number of preventable tragedies, and at Karlin, Fleisher & Falkenberg, LLC, we have successfully handled highly complex claims involving all of the following and more:
In all cases, in order for compensation to be obtained or awarded, you must prove that someone else was at fault for your injuries and accident-related losses. Our lawyers will work diligently to establish that the other party was at fault for the accident or mishap to help you recover the losses you suffered.
Why Choose Karlin, Fleisher & Falkenberg, LLC?
Karlin, Fleisher & Falkenberg, LLC has a team of experienced and dedicated attorneys. For more than 50 years, our lawyers have earned a reputation for integrity and honesty, as well as for unwavering commitment to helping our clients get the compensation they need for the injuries they suffered because of someone else's reckless, malicious, or negligent actions. Our attorneys have earned memberships in both the Million Dollar and Multi-Million Dollar Advocates Forums.
Every member of our legal team holds impressive credentials from some of the most prestigious and top-ranked law schools in the country, and we are all active members and leaders of various professional legal organizations. What's more, our lawyers have received consistent recognition from our peers for our professionalism and legal abilities. We have received Martindale-Hubbell Distinguished peer-review rankings along with many other top endorsements, awards, and honors from members of the legal community. Recognized by our clients for our excellent service, our lawyers have received superb client ratings on Avvo, and our law firm has received numerous testimonials from those we have served over the years.
Since providing the highest level of client service is of utmost importance to us, you can rest assured that we will do all we can to help you feel welcome and comfortable in our office. We'll handle all aspects of your case from beginning to end in the strictest confidence, and we are available at any time to answer your questions or address any concerns you may have.
Contact Us Today
If you've been injured in an accident that wasn't your fault in Orland Park, you could be eligible for compensation. We can help you get it. The Orland Park personal injury attorneys of Karlin, Fleisher & Falkenberg, LLC are ready to help you in any way we can. Call us at 312-346-8620 or complete our contact form to schedule a free consultation. Don't wait. Put us to work for you today.