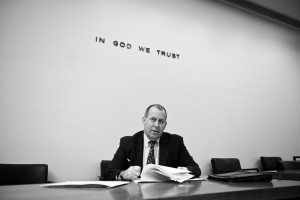 By the time a product finally makes its way into the hands of the consumer, one of the most basic assumptions we should be able to make is that the product will be safe. While most products end up being completely risk-free as long as they are used as intended, dangerous products do make their way to market and cause people to sustain serious, if not life-threatening, injuries every year.
If you or someone you love has been affected by a dangerous product, we can help. At Karlin, Fleisher & Falkenberg, LLC, our Chicago product liability (dangerous products) lawyers know just how catastrophic these accidents can be, and we can take the legal action necessary to pursue compensation from the company responsible for all your pain and suffering.
As obvious as it should be, companies that design and manufacture appliances for the household need to take special care to make sure their products are actually safe to be used by homeowners. That means that these companies are responsible for properly testing their products before they are ever sold to consumers, and promptly recalling their products in the event a dangerous defect is discovered after their product is already on the market.
Few accidents that are caused by dangerous products are as horrendous as those involving childcare products and toys. When serious accidents are caused by dangerous childcare products or toys, it is important to hold these companies accountable for all the pain and suffering families experience as a result of their negligence. Aside from the compensation we may be able to help you recover, your lawsuit may help reduce the likelihood of accidents like this occurring in the future.
The negligence of the automotive industry has prompted some of the most significant product recalls in the history of the United States. Despite the aggressive stance that federal regulators have taken with companies that fail to protect their customers, there are car makers that still fail to uphold their duty to design and manufacture safe vehicles. That being said, members of the automotive industry can and should be held financially liable for accidents caused by defective vehicles.
Even when a product has been properly designed, manufacturing errors may cause at least some of the products to be defective. Since these defects may be more isolated—it is possible that only a handful of products were affected—these defects may not get the same kind of publicity that broader design defects receive. Bearing that in mind, you should contact an attorney if you believe that you or a loved one was hurt by a product that was not properly manufactured.
When a defect is fundamental to the very design of a product, every single product that has been manufactured will be defective. These kind of widespread defects are the ones we hear the most about on the news—for instance, vehicles are usually recalled to deal with design defects. If you or someone you love was hurt by a product with a design defect, your claim will be important to spreading awareness of the problem and to holding the company responsible for their negligence.
Frequently Asked Questions
If a product that you purchased caused you harm or illness, you do not have to suffer alone. At Karlin, Fleisher & Falkenberg, LLC, our experienced product liability attorneys firmly believe that consumers have a right to expect that the items they buy will not cause them harm if used properly and according to the manufacturer's instructions. If the product causes them harm, they have a right to take action to hold the manufacturer and those in the distribution chain responsible. We realize that you may not have experienced injury caused by a consumer product before, so we have included this list of short, frequently asked questions to help explain a little more about your rights. If you have been hurt by a product that you purchased, don't wait to contact a member of our team at 312-346-8620 for immediate help.
What is product liability, exactly?
Thousands of people are hurt each year by defective or hazardous products that they purchased, believing that they were safe for use or consumption. Product liability laws are typically based on state laws based on breach of warranty, strict liability, and negligence since there is no federal product liability law. Consumers have a reasonable expectation that the products they buy are not defective and have been properly tested before sale. If an individual is injured due to a hazard or defect, they may be able to hold the parties responsible for the manufacture and sale of that product accountable for their injuries.
Who might be responsible for my injuries?
It is important to note that product liability extends to all parties involved in the chain of distribution. This means that not simply the manufacturer may be liable for your injuries and the costs associated with your medical treatment and recovery, but also other manufacturers of specific components, the team that assembled the parts, the wholesaler, and the final retailer who sold you the harmful product.
Do I need an attorney?
The company that sells a product that is defective or dangerous, they have a responsibility to immediately alert consumers and issue a recall. However, if you were harmed by a dangerous product before a recall was issued, you may be eligible for compensation for your resulting illness or injuries. Injuries caused by a defective toy, unsafe food, a vehicle malfunction, or other product can be life altering and you will need an experienced lawyer by your side. While compensation will not undo the pain you suffered, it will assist in your recovery.  At Karlin, Fleisher & Falkenberg, LLC, our attorneys are here to fight for you and the justice you deserve.
What must I prove to win my case?
In order to prove that a product was defective, you must show that you suffered injury or illness caused by the use of the item in question. You must also prove that the product lacked adequate warnings labels that could have prevented your injuries. It is important to note you also have to have used the product as designed, and not in a dangerous or unauthorized manner.
Product Liability Statistics in the United States
In a 2005 report published by the Bureau of Justice Statistics, the Bureau compares the product liability cases against other tort cases. While not all of these cases were product liability cases, the report suggests that 98,786, 13% of which were product liability. The study also asserts that plaintiffs prevailed less frequently by 34% in product liability cases. Therefore, if you have been injured or hurt due to an unsafe product, seeking legal counsel can prove to be an invaluable asset by your side when building a claim to prove your case.
Consult with a Product Liability (Dangerous Products) Attorney in Chicago
If you or someone you love was hurt while using a dangerous product, you should reach out to a Chicago product liability attorney at Karlin, Fleisher & Falkenberg, LLC to discuss what legal action you may be able to pursue against the product's maker. To speak with a Chicago product liability (dangerous products) attorney at Karlin, Fleisher & Falkenberg, LLC about the particulars of your case, please call our offices at 312-346-8620 today.