Chicago Nursing Home Negligence Attorneys
Was your loved one neglected or mistreated in a nursing home? The Chicago nursing home negligence attorneys of Karlin, Fleisher & Falkenberg, LLC are ready to help put a stop to this unacceptable treatment and help you get the justice you are owed.
Oftentimes, nursing home abuse does not come in the form of blatant physical harm to residents. Rather, abuse includes neglecting a resident's basic needs, delivering sub-standard care to patients, or outright indifference to a resident's concerns. Neglect can sometimes be hard to detect, making it a particularly dangerous form of abuse, as a neglected resident's loved ones may not even be aware of the emotional trauma that an elderly resident is facing. Common ways that nursing home negligence can manifest include having personal hygiene needs overlooked, medical needs ignored or administered carelessly, or emotional and social needs rejected.
The effects of caretaker negligence can be devastating. While we trust these medical professionals to provide an ethical standard of care for our loved ones who can no longer care for themselves, neglect of an elderly resident is common and can result in significant emotional and psychological trauma, as well as physical harm. Although this is a difficult subject to approach, you do not have to confront the reprehensible abuse of nursing home patients alone. The skilled Chicago nursing home negligence attorneys at Karlin, Fleisher & Falkenberg, LLC believe every nursing home resident has the right to supportive and comprehensive care and can hold those who take advantage of vulnerable residents responsible for their actions. We refuse to allow the negligent actions of irresponsible caretakers to escape justice without a fight.
Karlin, Fleisher & Falkenberg, LLC understands the difficult time that your family is going through, and sometimes our clients choose to blame themselves. The pain and suffering of your elderly family member is not your fault, and we can help you hold the negligent party responsible for their cruel actions. Call us today at (312) 346-8620 for a free consultation. You can also speak to a member of our team by chatting with us live through our website or filling out a contact form so we can get in touch with you.
Why Choose Karlin, Fleisher & Falkenberg, LLC?
Since 1970, our dedicated team of attorneys has been fighting for the families of Chicago that have been forced to suffer at the hands of a negligent nursing home. We have secured over $4.5 million in settlements and verdicts on behalf of our clients, and we are prepared to put our firm's experience to work for you. As your legal counsel, Karlin, Fleisher & Falkenberg, LLC will use every resource that we've accumulated over the last 48 years to seeking the rightful compensation that your family deserves. The reason so many families in the Chicago area trust us with protecting their loved ones is because we genuinely care about our clients. You should not hesitate to do what is right and ask for help. Contact our firm today to learn how we can help you by calling (312) 346-8620, chatting with us live, or submitting a contact form.
Signs of Nursing Home Neglect
Nursing home negligence occurs for a variety of reasons. A major cause of nursing home abuse is the frequent understaffing of nursing homes to the extent that care providers become stressed, frustrated, and prone to violent outbursts due to the large number of residents they are responsible for. Sometimes, nursing homes are forced to hire underqualified personnel in response to the lack of help, leading to inexperienced and incompetent care providers. While nursing home neglect can be difficult to detect, common signs of negligence include:
Bedsores and pressure ulcers
Injuries from nursing home slip and falls
Sudden weight loss
Emotional withdrawal by the elder
Unusual changes in behavior
High anxiety
Infections and chronic sickness
Dehydration
Malnutrition
Problems with medication
Feelings of depression
Changes in personal hygiene
Lack of friendly interaction with nursing home staff or residents
Environmental hazards (poor lighting, slippery floors, rundown conditions)
Many instances of nursing home neglect go unreported because of a resident's fear of retaliation from staff and nursing home personnel. If left unaddressed, nursing home neglect carries an increased risk of illness, death, injury, and trauma for elders. By coming forward and discussing your situation with a qualified attorney, you may be preventing other patients from suffering from similar abuse.
Types of Nursing Home Negligence
Negligence can be distinguished from abuse since abuse implies that a care provider intentionally sought to harm a resident, while negligence or neglect occurs when care providers fail in their duties to residents by providing substandard care. Nursing home negligence takes on many different forms. Since nursing home residents have a variety of different needs, it can be difficult to determine if they are being met. Because every case is different, an exhaustive list of the types of neglect is not possible. Contacting our experienced Illinois nursing home neglect lawyers can help you determine if your loved one's care providers are failing to meet the legal duties they have to your resident. Some of the common types of nursing home negligence are:
Neglecting Basic Needs: This form of neglect involves caregivers failing to meet the basic needs of residents. This includes failing to give residents access to food, water, cleanly spaces, and endangering residents by failing to maintain a safe environment. An environment may not be safe if the care facility is not adequately lit, there is water presenting a falling hazard, mold is present, maintaining temperatures that are too hot or cold, or other hazards such as exposed wires are present.
Neglecting Medical Needs: Neglecting a nursing home resident's medical needs involves care providers failing to provide for resident's medical needs. Forms this neglect can take includes: not administering medication, theft of medication, failure to provide care for ongoing medical conditions (such as neglecting to administer insulin to diabetic residents), failure to provide preventative measures for conditions residents are at risk for, not attending to residents' medical concerns, dismissing medical concerns, administering unnecessary medications, administering the wrong medication or wrong dose of a medication, and failing to provide timely care. Neglecting elderly individual's medical needs can result in serious injury or death and at Karlin, Fleisher & Falkenberg, LLC we take such neglect extremely seriously.
Neglecting Personal Hygiene: When care providers do not attend to the hygiene of residents under their care personal hygiene neglect may be occurring. This may involve residents being left in soiled clothes, undergarments, or diapers, failure to bathe patients, failure to assist with brushing teeth, failure to assist residents with using the restroom, failing to change bandages, failing to assist residents with laundry, and neglecting to clean a resident's bedding. Failure to provide for residents hygiene needs can result in serious medical issues such as infections, so it is important to ensure your loved ones are having their sanitary needs met.
Neglecting Social and Emotional Needs: Neglecting the social or emotional needs of nursing home residents involves leaving residents isolated for extended periods of time, ignoring residents, yelling or snapping at residents by staff, and barring residents from interacting with others.
If you believe your loved one has experienced some of the forms of neglect detailed above, you may be able to file an Illinois nursing home negligence lawsuit and your loved one may be entitled to compensation. Don't hesitate to call Karlin, Fleisher & Falkenberg, LLC and we will work with you to determine if someone you know is suffering from nursing home neglect.
Frequently Asked Questions
Each claim Karlin, Fleisher & Falkenberg, LLC handles is different, and you may have more questions than the ones that are addressed below. We are more than willing to take the time to review the details surrounding your individual circumstances and discuss any questions or concerns you may have still. Contact the attorneys you can trust and schedule a free consultation by calling (312) 346-8620 today.
Who can bring forth a claim of negligence against nursing homes?
Only qualified parties may bring forth a lawsuit against nursing homes for negligence in the state of Illinois. The resident who has suffered directly from acts of negligence and abuse may bring forth a claim. If the elderly resident is incapacitated or unable to bring forth a claim, the legal guardian may file suit on their relative's behalf. In the instance that a resident suffers from nursing home negligence that results in a wrongful death, then a representative of the estate may also file a claim. If you are uncertain about whether you legally qualify to file a claim on your loved one's behalf, it is best to speak to a qualified nursing home negligence attorney.
Why do negligence and abuse occur so frequently in nursing homes?
The unfortunate truth of the matter is that nursing homes in the Chicago area and around the nation are struggling to keep up with the increasing number of aging patients that are entering homes. With significant shortages of staff, nursing homes have become increasingly desperate to fill vacancies to maintain their profits. This leads to questionable employer practices, such as improperly screening applicants who will be working for the nursing home. Without proper background checks, the possibility exists that workers with criminal backgrounds will escape detection, exposing residents directly to people who may be more prone to committing acts of violence or negligence. Nursing homes have not done enough to solve this problem, and each year, thousands of residents suffer at the hands of their caretakers.
How will I be able to prove that my loved one has suffered from negligence by the nursing home?
Physical evidence, such as photographs of injuries or unacceptable living conditions, can be used to prove your claim in court. Therapists, witnesses, and possibly the victim may contribute powerful evidence by testifying against the nursing home. If you are suspicious that negligence or abuse is taking place in your elderly family member's nursing home, it is important that you seek legal assistance. The best plan of action is to talk to a knowledgeable and experienced nursing home negligence attorney who will be able to assist you every step of the way.
Reach Out to a Nursing Home Negligence Attorney in Chicago
Learning that your loved one has experienced neglect or abuse by their care facility is cause for outrage. To hold the appropriate parties responsible and prevent future abuse by the reckless facility, don't hesitate to contact the dedicated Chicago nursing home negligence lawyers at Karlin, Fleisher & Falkenberg, LLC. We can fight for your loved one's interests and obtain justice in the midst of these difficult circumstances. Reach out to our Chicago offices at (312) 346-8620 for support and guidance throughout the legal process.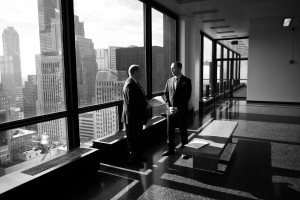 To Karlin, Fleisher & Falkenberg, LLC Please accept my sincere appreciation for the services your agency provided to me and my family on the Jessie Palmer wrongful death cases. There were so many issues that needed to be resolved, and with your assistance we were able to finally get the diagnosis report printed. My stepdaughters asked me to thank you as well for the settlements they received from their father's estate. We humbly appreciate the wonderful job your firm did with our case. In the future we will refer family and friends to your agency.
Thank you so much for your diligent, professional, and thorough handling of my car accident settlement. You were beyond helpful, accommodating, and supportive during the process. You patiently explained, in detail, the procedures that would take place during the course of the claim. You continually updated me as progress was made and gave me in-depth details. Being that I was a novice to this type of practice, you advised me as to what was realistic, yet fair, as far as when, how, and monetarily the claim would be settled. When an offer was made, you advised me accordingly, and counter-offered for what you believed to be a reasonable and objective settlement. Beyond that, you also worked determinedly to reduce my medical claims and had great success. An attorney friend of mine went as far to say that you "hit a home run" when you negotiated my settlement. I want you to know how much your guidance and attentiveness to my claim meant to me. I will definitely recommend you and your firm should any of my acquaintances need legal advice in the future.
Jonathan Fleisher was more than just my lawyer. He was my advocate and was very thorough with my case. Communication was well furnished which made for an easy process. Mr. Fleisher fought for my rights and did so justly with much empathy and compassion. I am more than elated with the outcome and how my case was handled by Mr. Fleisher. I would highly recommend him to friends , family or anyone who wants someone who will work diligently on their case. I appreciate and am very thankful for Mr. Jonathan Fleisher
Over the past couple of years I have had the privilege of Mr.Jonathan Fleisher representing me for a personal injury case that has greatly impacted my life. Mr. Fleisher fought hard and diligently on my behalf and always kept my best interests in mind. It has been truly refreshing as well as a blessing to have someone this skillful and professional buckling down and making sure every detail is captured to support my case. He has delivered exceptional service and I would recommend him to anyone that needs a personal injury attorney.
Dear J.B. ,
I wanted to thank you, for the job you did on my case. You were not only an excellent lawyer, you were a friend along the way as well. You always promptly called me, addressing my questions and concerns. As far as my settlement goes, I couldn't have expected more then you got for me. Many lawyers "brag" , about the amount of settlements they get for their clients, on their T.V. commercials . You, got me more then these lawyers "brag" about. Thank you for getting me such a strong settlement, and being a friend as well, along the way. I'd be more then happy to talk to anyone who would like to know , what a fine attorney you are. Thank you for being there for me. Sincerely,
It was not only comforting to have skilled, knowledgeable and experienced attorneys and staff during one of the most difficult times of my life, but to be supported by people who had my best interest at heart and genuinely cared about me and my personal feelings made all the difference in the world. I walked in as a client and was cared for by a family, and for that I'll be forever grateful! H. B.
Jonathan was amazing. He communicated very well, he was always looking out for my best interest. He was easy to talk to and very thorough with my case and I was elated and blessed to have a lawyer such as Jonathan by my side. I would highly recommend him! Even after the case was settled he still contacted me to follow up and check it with me. He is someone who really cares about his clients and treated me as a person not just a case #. Thank you for everything Jonathan!
I was involved in a car accident and was referred to this office. Nick Drury was the attorney who handled my case and he was nothing short of phenomenal. Personable, professional, took the time and answered my questions, accessible, very responsive via email. He also advised as to what would be in my best interest and negotiated very well on my behalf. What was an additional plus is he resolved my case promptly. Thank you Nick- I highly recommend him for anyone who is need of a personal injury attorney!