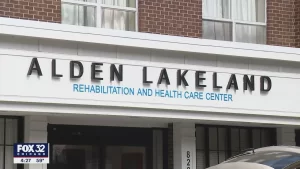 If you suspect that some form of abuse may be taking place in an Alden Network nursing home, give us a call. At Karlin, Fleisher & Falkenberg, LLC, we thoroughly investigate all claims of abuse and will walk you through your legal options.
According to the World Health Organization, at least one in six people over 60 experience abuse in a community or nursing home setting every year.
Need someone to talk to about your fears? Contact us at 312-346-8620 for a free consultation with an experienced Chicago nursing home abuse attorney from our firm. It's what we specialize in.
From Fox32 Chicago on Sept 28, 2022: "Lawsuit: Chicago-based nursing home group purposely understaffs facilities"
What Is Nursing Home Abuse?
The definition of nursing home abuse isn't as straightforward as you would assume. Nursing home abuse includes various types of harm that befall an elderly resident whose care has been entrusted to a long-term care facility.
Harm can take many different forms, including physical abuse, psychological or emotional abuse, sexual assault, and even financial exploitation. All these examples are considered forms of abuse in a nursing home setting, and the facility may be held accountable in many situations.
It is especially important to remain vigilant and look for signs of abuse when the resident suffers from Alzheimer's or dementia or is confined to a bed, as bed sores easily result from prolonged negligence.
Read more: Video Surveillance in Illinois Nursing Homes
Read more: Recognize the Early-stage Warning Signs of Bed Sores
Signs of Nursing Home Abuse
We all want the signs of abuse to be simple and clear-cut, but in many cases, they aren't. They can be hard to identify unless you know what you are looking for. We'd also hope that if something were not right, our family member would speak up and tell us. Unfortunately, that doesn't happen as often as you'd think.
In a study conducted by the New York State Office of Children and Family Services, they found only 1 out of nearly 24 cases of elder abuse were actually reported. While this may seem mind-boggling, many residents fear retaliation for reporting abuse. Some elderly residents worry that telling their families will put a burden on them and that keeping quiet is better than causing family members worry, anxiety, or feelings of guilt.
Still, some family members, whether due to physical or mental medical conditions, lack the ability to communicate that abuse is taking place. In many cases, it may be up to you to recognize the warning signs of abuse.
Here are a few common signs that abuse may be taking place:
Physical Injuries:

Unexplained marks, cuts, or bruises
Broken bones with no logical explanation
Sores
Burns
Repeated falls
Emotional Changes:

Suddenly distancing themselves from others, either caregivers or family members
Unexplained anxiety or depression
Withdrawal from activities
Withdrawal from once favorite pastimes
Changes in sleeping or eating patterns
Refusal to cooperate with certain staff members
Complaining about certain staff
Not making eye contact
Other Warning Signs:

Sudden changes in weight or appearance
Poor hygiene
Unchanged linens or bandages
More frequent illnesses or infections
Missing possessions from their room
Missing money or changes in their financial situation
Malnourishment
Dehydration
Frequent bedsores
You are your loved one's best advocate and know them better than anyone. If you suspect something is wrong or their behavior has drastically changed since entering their nursing home, it may be time to investigate.
Read more: Healthcare Advocate Resources
What Are the Causes of Nursing Home Abuse?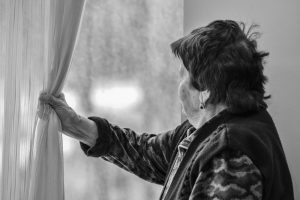 Unfortunately, nursing home abuse can happen for a variety of different reasons. None of these reasons are ever an excuse to hurt the most vulnerable in our community, but understanding why abuse occurs may help you recognize that it is happening. In many cases, abuse results from poor management or a lack of resources on the part of the nursing home facility itself.
Here are some of the more common reasons abuse takes place:
Understaffing – An understaffed nursing home can lead to employee anxiety, stress, and burnout. Staff can quickly become overwhelmed with more patients to care for than people able to help. They may take shortcuts, neglect patients, or even make serious medical or medication errors. They may also become angry, bitter, or resentful and vent their frustrations on others, including residents, by lashing out physically or verbally.
Inadequate Training Practices – Inadequate or improper training procedures can significantly impact residents in long-term care facilities. Without the proper safety and medical knowledge, a caregiver cannot properly attend to the needs of residents.
Poor Hiring Practices – If a nursing home is not doing its due diligence in hiring staff members, the result can be disastrous. All caregivers should have background screenings to catch criminal records and ensure they have the proper medical education and credentials for the position.
Poor Nursing Home Management – Problems often start at the top and trickle down. The reality of many nursing home facilities is that they are for-profit entities. If a facility is looking out for its bottom line instead of the health and safety of its residents, that can lead to problems with resource management and staffing. Poor management practices may also lead to a lack of accountability, supervision, and basic oversight, meaning problems are not caught and dealt with responsibly.
Can Karlin, Fleisher & Falkenberg, LLC Help?
Our attorneys know you cherish your family. You picked your nursing home because you thought it was the best option for your loved one. Now, you may be experiencing second thoughts.
If you suspect something is wrong with your loved one or their situation at their nursing home, please contact us for help. Our experienced Chicago nursing home abuse lawyers have the resources to investigate your suspicions. We can either put to rest your fears or hold the nursing home accountable for their negligent actions. We understand you may be afraid to say something but imagine what could happen to your loved one if you suspect something is wrong and don't speak up.
We've heard hundreds of nursing home abuse stories. We can help you evaluate your case.
Need help? Call us today at 312-346-8620. We take your concerns seriously and will help you get to the bottom of your suspicions.
Read more: