Chicago Alden Nursing Home Abuse and Neglect Attorneys
You've been putting it off, but the reality has begun to sink in that you aren't able to give your elderly family member the medical care they need. A nursing home facility like the Alden Network may just be the answer that you have been looking for – a lovely environment that promises 24-hour nursing care.
Can you be sure they are as perfect on the inside as they claim to be on the outside? There is a stark reality, and it is this: according to the World Health Organization, at least one in six people over the age of 60 experience some form of abuse in a community or nursing home setting every year.
At Karlin, Fleisher & Falkenberg, LLC, we know you have concerns. You may feel that since entering a nursing home facility, your loved one has changed and not for the better. Bruises are beginning to show, your family member is always sick, and they've developed an unexplained sense of constant anxiety.
If you suspect that some form of abuse may be taking place, give us a call. At Karlin, Fleisher & Falkenberg, LLC, we thoroughly investigate all claims of abuse and will walk you through your legal options. Need someone to talk to about your fears? Reach out to us at (312) 346-8620 for a consultation with an experienced nursing home abuse attorney.
What Is Nursing Home Abuse?
The definition of nursing home abuse isn't as straightforward as you would assume. Nursing home abuse includes various types of harm that befall an elderly resident whose care has been entrusted to a long-term care facility.
Harm can take many different forms, including physical abuse, psychological or emotional abuse, sexual assault, even financial exploitation. All these examples are considered forms of abuse in a nursing home setting, and the facility may be held accountable in many situations.
Signs of Nursing Home Abuse
We all want the signs of abuse to be simple and clear cut, but in many cases, they aren't. They can be hard to identify unless you know what you are looking for. We'd also hope that if something were not right, our family member would speak up and tell us. Unfortunately, that doesn't happen as often as you'd think.
In a study conducted by the New York State Office of Children and Family Services, they found only 1 out of nearly 24 cases of elder abuse were actually reported. While this may seem mind-boggling, many residents fear retaliation for reporting abuse. Some elderly residents worry that telling their families will put a burden on them and that keeping quiet is better than causing family members worry, anxiety, or feelings of guilt.
Still, some family members, whether due to physical or mental medical conditions, lack the ability to communicate that abuse is taking place. In many cases, it may be up to you to recognize the warning signs of abuse.
Here are a few common signs that abuse may be taking place:
Physical Injuries:

Unexplained marks, cuts or bruises
Broken bones with no logical explanation
Sores
Burns
Repeated falls
Emotional Changes:

Suddenly distancing themselves from others either caregivers of family members
Unexplained anxiety or depression
Withdrawal from activities
Withdrawal from once favorite pastimes
Changes in sleeping or eating patterns
Refusal to cooperate with certain staff members
Complaining about certain staff
Not making eye contact
Other Warning Signs:

Sudden changes in weight or appearance
Poor hygiene
Unchanged linens or bandages
More frequent illnesses or infections
Missing possessions from their room
Missing money or changes in their financial situation
Malnourishment
Dehydration
Frequent bedsores
You are your loved one's best advocate and know them better than anyone. If you suspect something is wrong, or their behavior has drastically changed since entering their nursing home, it may be time to investigate.
What Are the Causes of Nursing Home Abuse?
Unfortunately, nursing home abuse can happen for a variety of different reasons. None of these reasons are ever an excuse to hurt the most vulnerable in our community, but understanding why abuse takes place may help you recognize that it is happening. In many cases, abuse is the result of poor management or a lack of resources on the part of the nursing home facility itself.
Here are some of the more common reasons abuse takes place:
Understaffing – An understaffed nursing home can lead to employee anxiety, stress, and burnout. With more patients to take care of than people able to help, staff can quickly become overwhelmed. They may resort to taking shortcuts, neglecting patients, or even making serious medical or medication errors. They may also become angry, bitter, or resentful and take out their frustrations on others, including residents, by lashing out physically or verbally.
Inadequate Training Practices – Inadequate or improper training procedures can significantly impact residents in long-term care facilities. Without the proper safety and medical knowledge, a caregiver is not able to properly see to the needs of residents.
Poor Hiring Practices – If a nursing home is not doing its due diligence in hiring staff members, the result can be disastrous. All caregivers should have background screenings to catch criminal records and make sure they have the proper medical education and credentials for the position.
Poor Nursing Home Management – Problems often start at the top and trickle down. The reality of many nursing home facilities is that they are for-profit entities. If a facility is looking out for its bottom line, instead of the health and safety of its residents, that can lead to problems with resource management and staffing. Poor management practices may also lead to a lack of accountability, supervision, and basic oversight, meaning problems are not caught and dealt with responsibly.
Can Karlin, Fleisher & Falkenberg, LLC Help?
At Karlin, Fleisher & Falkenberg, LLC, we know you cherish your family. You picked your nursing home because you thought it was the best option for your loved one. Now, you may be experiencing second thoughts.
If you suspect that something is not right with your loved one or their situation at their nursing home, please reach out to us for help. Our experienced nursing home abuse lawyers have the resources to investigate your suspicious. We can either put to rest your fears or hold the nursing home accountable for their negligent actions. We understand you may be afraid to say something, but imagine what could happen to your loved one if you suspect something is wrong and you don't speak up.
Need help? Call us today at (312) 346-8620. We take your concerns seriously and will help you get to the bottom of your suspicions.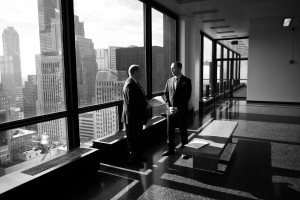 To Karlin, Fleisher & Falkenberg, LLC Please accept my sincere appreciation for the services your agency provided to me and my family on the Jessie Palmer wrongful death cases. There were so many issues that needed to be resolved, and with your assistance we were able to finally get the diagnosis report printed. My stepdaughters asked me to thank you as well for the settlements they received from their father's estate. We humbly appreciate the wonderful job your firm did with our case. In the future we will refer family and friends to your agency.
Thank you so much for your diligent, professional, and thorough handling of my car accident settlement. You were beyond helpful, accommodating, and supportive during the process. You patiently explained, in detail, the procedures that would take place during the course of the claim. You continually updated me as progress was made and gave me in-depth details. Being that I was a novice to this type of practice, you advised me as to what was realistic, yet fair, as far as when, how, and monetarily the claim would be settled. When an offer was made, you advised me accordingly, and counter-offered for what you believed to be a reasonable and objective settlement. Beyond that, you also worked determinedly to reduce my medical claims and had great success. An attorney friend of mine went as far to say that you "hit a home run" when you negotiated my settlement. I want you to know how much your guidance and attentiveness to my claim meant to me. I will definitely recommend you and your firm should any of my acquaintances need legal advice in the future.
Jonathan Fleisher was more than just my lawyer. He was my advocate and was very thorough with my case. Communication was well furnished which made for an easy process. Mr. Fleisher fought for my rights and did so justly with much empathy and compassion. I am more than elated with the outcome and how my case was handled by Mr. Fleisher. I would highly recommend him to friends , family or anyone who wants someone who will work diligently on their case. I appreciate and am very thankful for Mr. Jonathan Fleisher
Over the past couple of years I have had the privilege of Mr.Jonathan Fleisher representing me for a personal injury case that has greatly impacted my life. Mr. Fleisher fought hard and diligently on my behalf and always kept my best interests in mind. It has been truly refreshing as well as a blessing to have someone this skillful and professional buckling down and making sure every detail is captured to support my case. He has delivered exceptional service and I would recommend him to anyone that needs a personal injury attorney.
Dear J.B. ,
I wanted to thank you, for the job you did on my case. You were not only an excellent lawyer, you were a friend along the way as well. You always promptly called me, addressing my questions and concerns. As far as my settlement goes, I couldn't have expected more then you got for me. Many lawyers "brag" , about the amount of settlements they get for their clients, on their T.V. commercials . You, got me more then these lawyers "brag" about. Thank you for getting me such a strong settlement, and being a friend as well, along the way. I'd be more then happy to talk to anyone who would like to know , what a fine attorney you are. Thank you for being there for me. Sincerely,
It was not only comforting to have skilled, knowledgeable and experienced attorneys and staff during one of the most difficult times of my life, but to be supported by people who had my best interest at heart and genuinely cared about me and my personal feelings made all the difference in the world. I walked in as a client and was cared for by a family, and for that I'll be forever grateful! H. B.
Jonathan was amazing. He communicated very well, he was always looking out for my best interest. He was easy to talk to and very thorough with my case and I was elated and blessed to have a lawyer such as Jonathan by my side. I would highly recommend him! Even after the case was settled he still contacted me to follow up and check it with me. He is someone who really cares about his clients and treated me as a person not just a case #. Thank you for everything Jonathan!
I was involved in a car accident and was referred to this office. Nick Drury was the attorney who handled my case and he was nothing short of phenomenal. Personable, professional, took the time and answered my questions, accessible, very responsive via email. He also advised as to what would be in my best interest and negotiated very well on my behalf. What was an additional plus is he resolved my case promptly. Thank you Nick- I highly recommend him for anyone who is need of a personal injury attorney!