Naperville Personal Injury Attorneys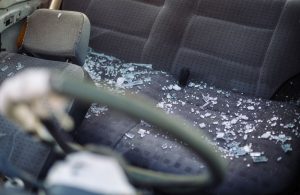 Have you or a loved one suffered a serious injury in Naperville? Was this injury caused by another party's negligence or reckless behavior? If so, consider speaking to the attorneys at Karlin, Fleisher & Falkenberg, LLC about filing a personal injury claim or lawsuit. We may be able to help you get compensation to cover expenses like medical bills, property damage, or lost wages. Call 312-346-8620 today for a free consultation and let us determine whether you're eligible. Don't let an unfortunate accident or malicious injury determine your future. Call Karlin, Fleisher & Falkenberg, LLC today.
What Is a Personal Injury Claim?
Personal Injury (PI) law is the body of law that resolves disputes that arise when one person causes injury or harm to another. PI claims are handled in civil court. The goal of a PI claim is to hold the responsible party financially accountable for their actions instead of convicting anyone of a crime.
Successful PI claims require that you prove negligence to obtain compensation. You must use evidence to show that the party responsible for your injuries was required to behave in a way that keeps people safe, didn't do so, their bad behavior caused an accident, and that accident caused you injury or harm. If you can gather enough evidence to prove negligence, you should have a valid claim for compensation.
In most PI claims, the responsible party's insurance company will compensate you for your losses.
PI claims can be complex. To start the process, retain an attorney after your accident. Your Karlin, Fleisher & Falkenberg, LLC attorney will review the accident and the circumstances that caused it and determine whether there is a way to obtain compensation for your losses. If we believe there is, we sign on to represent you and start the investigation process.
We will thoroughly investigate the accident that caused your injuries to determine who is responsible. This may include reviewing surveillance footage or re-creating the accident in a closed setting. We will then gather evidence to prove to the responsible party's insurance company that their customer is at fault, such as medical records, accident reports, or eyewitness statements.
We then submit a demand letter, a document outlining your claim and requesting compensation, to the insurance company. They will review it and determine whether they think it's accurate and valid. If your claim is well-supported, they may offer a settlement. This is a cash amount paid to you on the condition that you drop any legal claim against their customer. If you and your lawyer think the amount is adequate, you take payment, and the process ends. If you do not agree with the settlement amount, your attorney will attempt to negotiate a higher settlement for you.
Your lawyer may use the threat of a lawsuit as leverage for negotiations. In a PI lawsuit, you submit your case to an Illinois Civil Court and let them decide on the outcome. If they rule in your favor, the insurance company must pay the amount decided upon by the court. The catch is that they may rule against you, and you would receive no compensation. The goal of settlement negotiations is to keep the case out of court. Litigation is expensive for both sides, so your attorney will work to obtain the maximum settlement amount possible.
Types of Personal Injury Claims We Handle
PI claims can range in size from a whiplash injury claim worth the cost of medical treatment to wrongful death lawsuits for hundreds of millions of dollars. At Karlin, Fleisher & Falkenberg, LLC, we handle claims of all sizes, including:
Compensation for PI Claims
The amount of compensation you may obtain varies depending on the accident and injury. The more severe the accident or injury, the more compensation you should demand from the responsible party.
It's impossible to determine the amount you may obtain without a full review of your case and the surrounding circumstances. Even then, we refrain from estimating compensation amounts because there are too many variables. Each accident and injury is unique.
In general, you can receive compensation for several different types of losses. These losses, called damages, relate to the tangible or intangible effects of the injury.
Tangible losses are called economic damages. These are the verifiable financial losses you incurred because of the accident. Some examples include:
Property damage
Medical bills
Lost opportunity
Lost wages, now or in the future
Household expenses
Intangible losses are called noneconomic damages. These losses are subjective and vary widely depending on the injuries sustained. They relate to the emotional toll of the accident or injury and its overall effects on you or your family's well-being. There are several types, such as:
Pain and suffering
Mental anguish
Loss of enjoyment
Loss of consortium
Disfigurement
Disability
Illinois law allows the awarding of punitive damages in some cases. Punitive damages are limited to cases of extreme fraud, willful or wanton misconduct, or intentional malice. They are intended as a financial punishment for the gross negligence of the responsible party as opposed to compensation for any loss of yours. Ask your attorney whether punitive damages are appropriate for your case.
Why Hire Karlin, Fleisher & Falkenberg, LLC to Represent Me?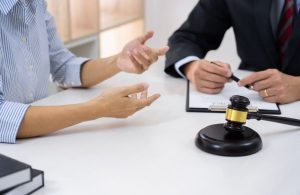 We've been helping injury victims in Naperville get just and fair compensation for their injuries since 1970. We have the skills, experience, and resources to get the compensation our clients demand.
We've obtained over $400 million in settlements and awards for our clients since our founding. Although we can't guarantee a positive outcome for your claim, we can guarantee that the dedicated team of legal professionals that obtained these results will work just as hard for you and your family.
Call Karlin, Fleisher & Falkenberg, LLC Today
If you're ready to fight for the compensation you deserve after someone else's reckless or irresponsible behavior, call Karlin, Fleisher & Falkenberg, LLC today for a free consultation. It's confidential, and you're under no obligation. Let us help you get back on your feet after an injury. Call 312-346-8620 today.