Chicago Nursing Home Sexual Abuse Attorneys
The sexual abuse of an elderly loved one in a nursing home is unthinkable and unacceptable. If your loved one has suffered this type of abuse, the attorneys of Karlin, Fleisher & Falkenberg, LLC are here to help you put an immediate stop to this treatment. We are here to help you take the strongest action possible to get your loved one out of this situation and hold the responsible parties accountable for their actions. We will also help you hold the facility and owners responsible for their failures as well. No one should have to suffer sexual abuse at the hands of their caregivers, and we will help you get the justice you and your loved one deserve.
The pain of discovering that your loved one suffered abuse by their caregiver can be overwhelming, especially if the abuse was sexual. You may be blaming yourself for the suffering your elderly loved one had to endure, but it is not your fault, or your loved one's fault. Such sexual abuse is often the work of depraved individuals who need to be held accountable for their grievous misdeeds. The Chicago nursing home sexual abuse attorneys of Karlin, Fleisher & Falkenberg, LLC can help you fight for justice after discovering someone you love was heinously mistreated.
Signs of Nursing Home Sexual Abuse
Perpetrators of sexual abuse in nursing homes are often the very people tasked with taking care of the residents. In some cases, perpetrators may even be other residents. Regardless, nursing homes must always be vigilant and look for all forms of sexual abuse from staff and residents alike. Every home needs to fight to prevent abuse or stop it from ever happening again.
Nursing home sexual abuse can take many forms and manifest itself in numerous ways. You may notice a change in your loved one's behavior or a rapid decline in their health. Other signs of sexual abuse include:
Bruising
Blood, stains, or rips in undergarments
Sudden trouble standing, sitting, or walking
Newly discovered sexually transmitted diseases
Pain or injury in pelvic areas
Inappropriate or atypical behavior
Sexual abuse in nursing homes has real consequences for its victims. They begin to feel unsafe around other people and must live with the terror of knowing the abuse could happen again. Unwelcome or non-consensual sexual activity has no place in Chicago's nursing homes. If you suspect your loved one is experiencing some form of nursing home abuse, sexual or otherwise, an attorney may be able to help you prove it and hold the responsible party accountable.
Frequently Asked Questions
We know that you have many questions if you suspect that your loved one has been the victim of sexual abuse in a nursing home. We have answered some of the more common questions below, but please don't hesitate to call our office at (312) 346-8620 if you need any further information.
What do I need to know about sexual abuse in nursing homes?
A nursing home is often the last place we expect sexual abuse to take place. The regrettable truth, however, is that sexual abuse thrives wherever vulnerable populations exist. Nursing homes are full of people who may be physically, mentally, or even emotionally weak, making them prime targets for a sexual predator. Though it is hard to wrap your head around the idea of someone taking advantage of an elderly person in such a way, it is important to know how sexual abuse can take place in nursing homes so that you can protect your loved one.
Recent cases have highlighted the various ways that sexual abuse occurs. More often than not, the abuser is a caregiver at the nursing home who is supposed to help and care for the patient, which makes that abuse of trust all the more troubling. Sometimes a resident is forced to watch pornographic material, witness the abuser masturbate, or be forced to undress in front of the abuser. Other times the resident is the victim of forced intercourse. Either way, the sexual abuse is completely inexcusable and utterly reprehensible. Your loved one deserves the best care and should not have to fear being exploited for someone's pleasure in the very place that is supposed to provide protection and safety.
What should I do if I suspect sexual abuse?
Many people are reluctant to broach the subject of possible sexual abuse with their loved ones in a nursing home for a number of reasons. You may feel somehow responsible for the abuse because you placed your loved one in the very environment in which the abuse took place. You may feel uncomfortable to talk about such an unsettling and difficult subject. Your loved one may not be able to clearly communicate, or they may have mental ailments that impair their memory, so talking about such a topic may not be possible. If this is the case, looking for the aforementioned signs of abuse may be necessary. These signs include the following:
A sudden decline in health or mood
Unusual bleeding or other stains near genitalia
Diagnosis of a sexually transmitted disease (STD)
Emotional withdrawal
Bruising around the genitalia
Unusual difficulty standing or walking
You may also need to pay attention to unusual behavior on the part of the staff taking care of your loved one. Are they reluctant to leave you alone with your loved one? Does your loved one seem threatened or intimidated by any of the staff? Is there underlying tension between your loved one and a staff member during normal interactions? Such behaviors may be signs that someone is sexually abusing your loved one, and you should act immediately to find out the truth.
Do I need an attorney?
Nursing homes are often powerful institutions with their own army of lawyers. Trying to take on a nursing home by yourself is likely to end with frustration, stress, financial strain, and low, if any, compensation. Enlisting the aid of an experienced nursing home abuse lawyer will greatly enhance the likelihood of receiving the restitution you and your loved one deserve. Successfully proving nursing home abuse requires extensive investigation, medical expertise, and aggressive persistence.
At Karlin, Fleisher & Falkenberg, LLC, we have the experience and resources you need to stand up to a nursing home, demand an end to abuse, and receive compensation to help your loved one find peace again. You should be spending these precious last years of your loved one's life with them and not having to worry about the complex legal process involved with holding accountable those who have caused harm to your loved one. Allow a Chicago nursing home lawyer to set your mind at ease so that you can be fully available for your loved one and enjoy precious moments together.
Why should I choose Karlin, Fleisher & Falkenberg, LLC?
The Chicago personal injury lawyers at Karlin, Fleisher & Falkenberg, LLC have been serving clients since 1970. The millions of dollars that they have recovered for their clients for almost fifty years attests to the responsible and effective way they stand up for their clients' legal rights. Regarding nursing home cases, Karlin, Fleisher & Falkenberg, LLC has been committed to holding nursing homes accountable for improper care. Their results speak for themselves. The following settlements are a few examples of successful cases against negligent nursing homes:
$200,000 settlement for a woman who suffered neglect in her nursing home that resulted in stage-3 pressure ulcers
$275,000 settlement at mediation for a woman with dementia who was neglected at her nursing home to the point that she required multiple hospitalizations for dehydration
$200,000 recovery at trial for a man whose lack of proper care at a nursing home resulted in a fecal impaction that contributed to his untimely death
View more of our results on our results page, and contact our team of Chicago nursing home abuse lawyers for immediate help if your loved one is being mistreated in an elder care facility.
Contact a Chicago nursing home sexual abuse lawyer
Dealing with potential sexual abuse of your loved one can feel traumatizing, but it is important to act as quickly as possible. Your actions can put an end to your loved one's suffering, and could help numerous other residents who are victims of sexual abuse. Sexual abuse should never be tolerated and nursing homes that allow this kind of mistreatment to occur should pay the price for their neglect. To go over the particulars of your situation with an experienced and compassionate Chicago nursing home sexual abuse attorney, call Karlin, Fleisher & Falkenberg, LLC by dialing (312) 346-8620 for a free consultation.
Learn more about how we can help if your loved one has been mistreated in a nursing home.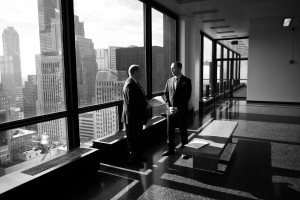 To Karlin, Fleisher & Falkenberg, LLC Please accept my sincere appreciation for the services your agency provided to me and my family on the Jessie Palmer wrongful death cases. There were so many issues that needed to be resolved, and with your assistance we were able to finally get the diagnosis report printed. My stepdaughters asked me to thank you as well for the settlements they received from their father's estate. We humbly appreciate the wonderful job your firm did with our case. In the future we will refer family and friends to your agency.
Thank you so much for your diligent, professional, and thorough handling of my car accident settlement. You were beyond helpful, accommodating, and supportive during the process. You patiently explained, in detail, the procedures that would take place during the course of the claim. You continually updated me as progress was made and gave me in-depth details. Being that I was a novice to this type of practice, you advised me as to what was realistic, yet fair, as far as when, how, and monetarily the claim would be settled. When an offer was made, you advised me accordingly, and counter-offered for what you believed to be a reasonable and objective settlement. Beyond that, you also worked determinedly to reduce my medical claims and had great success. An attorney friend of mine went as far to say that you "hit a home run" when you negotiated my settlement. I want you to know how much your guidance and attentiveness to my claim meant to me. I will definitely recommend you and your firm should any of my acquaintances need legal advice in the future.
Jonathan Fleisher was more than just my lawyer. He was my advocate and was very thorough with my case. Communication was well furnished which made for an easy process. Mr. Fleisher fought for my rights and did so justly with much empathy and compassion. I am more than elated with the outcome and how my case was handled by Mr. Fleisher. I would highly recommend him to friends , family or anyone who wants someone who will work diligently on their case. I appreciate and am very thankful for Mr. Jonathan Fleisher
Over the past couple of years I have had the privilege of Mr.Jonathan Fleisher representing me for a personal injury case that has greatly impacted my life. Mr. Fleisher fought hard and diligently on my behalf and always kept my best interests in mind. It has been truly refreshing as well as a blessing to have someone this skillful and professional buckling down and making sure every detail is captured to support my case. He has delivered exceptional service and I would recommend him to anyone that needs a personal injury attorney.
Dear J.B. ,
I wanted to thank you, for the job you did on my case. You were not only an excellent lawyer, you were a friend along the way as well. You always promptly called me, addressing my questions and concerns. As far as my settlement goes, I couldn't have expected more then you got for me. Many lawyers "brag" , about the amount of settlements they get for their clients, on their T.V. commercials . You, got me more then these lawyers "brag" about. Thank you for getting me such a strong settlement, and being a friend as well, along the way. I'd be more then happy to talk to anyone who would like to know , what a fine attorney you are. Thank you for being there for me. Sincerely,
It was not only comforting to have skilled, knowledgeable and experienced attorneys and staff during one of the most difficult times of my life, but to be supported by people who had my best interest at heart and genuinely cared about me and my personal feelings made all the difference in the world. I walked in as a client and was cared for by a family, and for that I'll be forever grateful! H. B.
Jonathan was amazing. He communicated very well, he was always looking out for my best interest. He was easy to talk to and very thorough with my case and I was elated and blessed to have a lawyer such as Jonathan by my side. I would highly recommend him! Even after the case was settled he still contacted me to follow up and check it with me. He is someone who really cares about his clients and treated me as a person not just a case #. Thank you for everything Jonathan!
I was involved in a car accident and was referred to this office. Nick Drury was the attorney who handled my case and he was nothing short of phenomenal. Personable, professional, took the time and answered my questions, accessible, very responsive via email. He also advised as to what would be in my best interest and negotiated very well on my behalf. What was an additional plus is he resolved my case promptly. Thank you Nick- I highly recommend him for anyone who is need of a personal injury attorney!