Chicago Fair Oaks Nursing Home Abuse and Neglect Attorneys
Fair Oaks Health Care Center provides a range of services to elderly individuals who require medical treatment and long-term care. You trust the staff at nursing homes such as Fair Oaks and believe your loved one will be in excellent hands. When nursing home abuse occurs, you can help secure your loved one's safety and pursue financial compensation by hiring one of the Chicago nursing home abuse attorneys from Karlin, Fleisher & Falkenberg, LLC.
Nursing home abuse and neglect often occur when facilities are understaffed and hire poorly trained nurses. These facilities have a responsibility to keep your loved one safe and make sure employees follow state and federal regulations. Unfortunately, lack of supervision and funding leads to the abuse and improper care of far too many nursing home residents in Chicago.
The nursing home abuse attorneys at Karlin, Fleisher & Falkenberg, LLC will hold those responsible for your loved one's abuse accountable for their harmful actions or inaction. We have the resources to thoroughly investigate your suspicions and develop a strong case on your loved one's behalf. Even if you're unsure if abuse occurred, don't hesitate to contact us to discuss your concerns. We're here to offer guidance and help you understand your legal options. Call us today at (312) 346-8620.
Forms of Nursing Home Abuse
Patients are supposed to receive a level of care outlined in the Illinois Nursing Home Care Act. Health care providers and the nursing home facility must understand the rights of your loved one and make sure they are properly cared for.
When a nursing home fails to provide proper care to its residents, the following circumstances may occur:
Bedsores
Prescription errors
Falls from lack of assistance
Inadequate supervision
Infections
Improper medical care
Inadequate protection from hazards
Insufficient food and fluids
Nursing home abuse takes multiple forms. It isn't just physical harm. According to the Center for Disease Control, six categories of abuse exist in nursing facilities: physical, sexual, emotional, financial, neglect, and abandonment. Recognizing the immediate signs could save your loved one's life.
How to Identify Nursing Home Abuse and Neglect
Determining whether abuse or neglect occurred is difficult if you don't know the signs. Some signs aren't as obvious as others. Many times, residents get hurt because of their own careless actions. To figure out the difference between an accidental injury and abuse, you need to learn to watch for signs of abuse and neglect, such as:
Lacerations, bruises, or burns
Fractured or broken bones
Sudden weight loss
Unexplained hair loss
Dirty clothing or living quarters
Poor hygiene
Anxiety or fear around specific caregivers
Depression
The onset of motor impairments
Change in finances
Recurring injuries
Family members are allowed to pursue legal action against a nursing home if they believe there was abuse or neglect. Most of the time, elderly adults don't report abuse for fear that their abuser will retaliate, or their family won't believe them. Others don't have the mental capacity to speak up and can't physically defend themselves.
It's up to you to advocate for your loved one, so they don't have to suffer in silence. At Karlin, Fleisher & Falkenberg, LLC, we know how important it is for you to seek justice, and we will help you fight for it. You can depend on us to file a lawsuit and use our resources to win the maximum financial award owed to your loved one for their painful experience.
Damages Your Chicago Nursing Home Abuse Attorney Will Pursue
Any nursing home patient who sustains injuries because of abuse or neglect deserves monetary compensation for the expenses and losses they incurred. When you hire us, we will actively and aggressively pursue the following damages:
Medical expenses: Past and future treatment necessary to heal or manage symptoms of the injury. Compensation also includes prescriptions, surgeries, and out of pocket costs.
Pain and suffering: Physical pain resulting from an injury due to neglect or physical abuse.
Emotional distress: Emotional pain, stress, depression, or another form of mental trauma experienced after any kind of abuse occurred.
Loss of income: For immediate family members who were unable to work while caring for their loved one.
Death benefits: If the victim of abuse dies, as a result, their loved ones can seek compensation for funeral costs and expenses related to treatment immediately before the death.
While the damages listed above compensate you and your loved one for your losses, there's another type of damage that aims to punish the individual for their malicious or negligent actions. Punitive damages are a financial award determined by a jury if the case goes to trial. A jury will review all the details of the abuse and resulting expenses to decide if the victim deserves punitive damages paid directly by the liable party.
Proving Liability in Nursing Home Abuse Cases
Nursing homes are liable for their actions as well as the actions of their employees. If abuse occurs and they attempt to hide it, they are responsible for failing to protect the victim. Their staff member is also liable for actually inflicting physical, emotional, or sexual harm against a patient.
When you're attempting to prove negligence in a nursing home abuse case, it's necessary to show at least one of the following circumstances existed at the time:
The facility negligently hired a dangerous or unqualified employee
The staff didn't receive adequate training
There was a lack of security afforded to the residents
The nursing home didn't implement rules and policies against abuse and failed to monitor its staff members
Patients didn't receive the necessary food, shelter, water, and medication
There was a lack of essential medical treatment for elderly individuals
Hazards or other dangerous conditions were not reported, removed, or fixed
Collecting evidence is vital when you're trying to prove a nursing home or their staff was abusive or negligent. You should document your loved one's injuries, request copies of employee records, and keep records of all medical care received. Sufficient evidence will establish liability and prove your loved one deserves compensation for their losses.
How Karlin, Fleisher & Falkenberg, LLC Can Help You
We know you care about your loved one and want them to receive proper medical care and respectful treatment from their caregivers. When someone uses their power to mistreat those most vulnerable to harm, it's upsetting and infuriating. Our Chicago nursing home abuse attorneys will help your loved one recover and try to make sure they never suffer from abuse again.
Call Karlin, Fleisher & Falkenberg, LLC at (312) 346-8620 today to find out how we can seek the full and fair compensation your nursing home owes your loved one.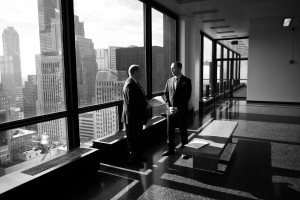 To Karlin, Fleisher & Falkenberg, LLC Please accept my sincere appreciation for the services your agency provided to me and my family on the Jessie Palmer wrongful death cases. There were so many issues that needed to be resolved, and with your assistance we were able to finally get the diagnosis report printed. My stepdaughters asked me to thank you as well for the settlements they received from their father's estate. We humbly appreciate the wonderful job your firm did with our case. In the future we will refer family and friends to your agency.
Thank you so much for your diligent, professional, and thorough handling of my car accident settlement. You were beyond helpful, accommodating, and supportive during the process. You patiently explained, in detail, the procedures that would take place during the course of the claim. You continually updated me as progress was made and gave me in-depth details. Being that I was a novice to this type of practice, you advised me as to what was realistic, yet fair, as far as when, how, and monetarily the claim would be settled. When an offer was made, you advised me accordingly, and counter-offered for what you believed to be a reasonable and objective settlement. Beyond that, you also worked determinedly to reduce my medical claims and had great success. An attorney friend of mine went as far to say that you "hit a home run" when you negotiated my settlement. I want you to know how much your guidance and attentiveness to my claim meant to me. I will definitely recommend you and your firm should any of my acquaintances need legal advice in the future.
Jonathan Fleisher was more than just my lawyer. He was my advocate and was very thorough with my case. Communication was well furnished which made for an easy process. Mr. Fleisher fought for my rights and did so justly with much empathy and compassion. I am more than elated with the outcome and how my case was handled by Mr. Fleisher. I would highly recommend him to friends , family or anyone who wants someone who will work diligently on their case. I appreciate and am very thankful for Mr. Jonathan Fleisher
Over the past couple of years I have had the privilege of Mr.Jonathan Fleisher representing me for a personal injury case that has greatly impacted my life. Mr. Fleisher fought hard and diligently on my behalf and always kept my best interests in mind. It has been truly refreshing as well as a blessing to have someone this skillful and professional buckling down and making sure every detail is captured to support my case. He has delivered exceptional service and I would recommend him to anyone that needs a personal injury attorney.
Dear J.B. ,
I wanted to thank you, for the job you did on my case. You were not only an excellent lawyer, you were a friend along the way as well. You always promptly called me, addressing my questions and concerns. As far as my settlement goes, I couldn't have expected more then you got for me. Many lawyers "brag" , about the amount of settlements they get for their clients, on their T.V. commercials . You, got me more then these lawyers "brag" about. Thank you for getting me such a strong settlement, and being a friend as well, along the way. I'd be more then happy to talk to anyone who would like to know , what a fine attorney you are. Thank you for being there for me. Sincerely,
It was not only comforting to have skilled, knowledgeable and experienced attorneys and staff during one of the most difficult times of my life, but to be supported by people who had my best interest at heart and genuinely cared about me and my personal feelings made all the difference in the world. I walked in as a client and was cared for by a family, and for that I'll be forever grateful! H. B.
Jonathan was amazing. He communicated very well, he was always looking out for my best interest. He was easy to talk to and very thorough with my case and I was elated and blessed to have a lawyer such as Jonathan by my side. I would highly recommend him! Even after the case was settled he still contacted me to follow up and check it with me. He is someone who really cares about his clients and treated me as a person not just a case #. Thank you for everything Jonathan!
I was involved in a car accident and was referred to this office. Nick Drury was the attorney who handled my case and he was nothing short of phenomenal. Personable, professional, took the time and answered my questions, accessible, very responsive via email. He also advised as to what would be in my best interest and negotiated very well on my behalf. What was an additional plus is he resolved my case promptly. Thank you Nick- I highly recommend him for anyone who is need of a personal injury attorney!