Chicago Nursing Home Emotional Abuse
No one wants to watch their loved one suffer, especially when it is an older adult who cannot easily defend themselves. If your loved one is being emotionally or psychologically abused, the signs may not be as clear as physical abuse or neglect. However, the devastating effects are still there. This is where we at Karlin, Fleisher & Falkenberg, LLC come in. We are here to help make the situation better.
Nursing homes, their employees, and any other person who abuses an older adult should be held liable for their actions. If you do not know where to turn and feel like you are out of answers, the attorneys at Karlin, Fleisher & Falkenberg, LLC will gladly offer you support and an analysis of your options to rectify the situation.
Do I Need a Nursing Home Emotional Abuse Lawyer?
Maybe you are aware of the emotional or psychological abuse of an older adult in your family. Maybe you only have suspicions that something has gone wrong. Either way, an attorney will be able to assist you in having your questions answered. Whether an investigation or interviews of involved people are necessary, or a lawsuit must be filed against a nursing home or medical provider, an attorney will be prepared to take action in your case.
Dealing with any form of abuse of a loved one is difficult. Do not add to your stress and worry by trying to navigate complex legal processes on your own. By retaining an attorney, you can stay focused on maintaining your well-being and helping your loved one to cope as well. An attorney will keep you informed every step of the way and may be able to negotiate a settlement or try your case in front of a jury to obtain the best results for you and your family.
Why Choose Karlin, Fleisher & Falkenberg, LLC to Handle My Case?
At Karlin, Fleisher & Falkenberg, LLC, we genuinely care about the wellbeing of older adults who cannot fight for themselves. We strive to assist family members in helping their loved ones regain their well-being and sense of control. We will support and guide you throughout the process of determining the type of abuse that has occurred and what we can do about it.
Partner Jonathan B. Fleisher handles a number of nursing home abuse cases and has developed a successful track record of recovering verdicts for his clients. Mr. Fleisher is a member of the Million Dollar Advocates Forum and the Multi-Million Dollar Advocates Forum. He is also heavily involved in the Illinois Trial Lawyers Association as a member of the Board of Managers. Mr. Fleisher is prepared to assist you in all aspects of your case and to go to trial if necessary in your matter. Additionally, Partner Charles Falkenberg has a significant nursing home abuse and neglect practice. He has been recognized as a Leading Lawyer by the Law Bulletin Publishing Co. in the area of Nursing Home Negligence Law.
The attorneys at Karlin, Fleisher & Falkenberg, LLC are proud to provide you with an opportunity to discuss your case by calling us at (312) 346-8620 or using the chat function on this website. We look forward to hearing from you and discussing how we can assist you and make the life of your loved one better.
Types of Emotional or Psychological Abuse
Verbal Types of Emotional Abuse – As the name implies, verbal emotional abuse involves the words that are used and how they are used. Verbal emotional abuse can include the use of threats or intimidation. It can also involve humiliating the older adult. Yelling at the older adult regularly or frequently speaking to the person in a degrading or harassing way can qualify as verbal emotional abuse.
Nonverbal Types of Emotional Abuse – Emotional abuse of an older adult may also take nonverbal forms. These can include isolating the person from social activities or even contacting other people. Withholding emotional support, ignoring, and neglecting an older adult can be forms of emotional abuse. Causing an older adult to be in fear at all times or taking away their rights of privacy are also ways to nonverbally abuse an elder.
Signs of Emotional Abuse of an Older Adult
While physical abuse and neglect signs and symptoms may be more obvious than emotional or psychological signs of abuse, the harm to the victim is undeniable. It is important to be observant around older adults because a common tactic used by an abuser is to keep the victim isolated and quiet about their abuse.
If an older person reports emotional or psychological abuse, it is obviously important to follow up and assess the situation so that the victim can be placed in a better environment. When you suspect abuse or a victim denies that it is happening, be aware of the following signs and symptoms:
Anxiety
Depression
Withdrawing from people and activities
Confusion
Becoming angry without being provoked
Sudden changes in eating and sleeping patterns
No communication or not willing to speak openly
Low self-esteem
Avoiding eye contact
Although the above symptoms should put you on the alert that emotional abuse may be taking place, these symptoms can also be signs of other problems. Even so, it is better to be safe than sorry when considering the well-being of your loved one. Contact us right away if you think your loved one has been emotionally or psychologically abused.
Compensation in an Emotional Abuse Matter
When an older adult in your life has been harmed by emotional or psychological abuse, you may be wondering what kind of compensation is available. You may be entitled to obtain compensation for the damage to the older adult's emotional well-being. If we are able to file a personal injury lawsuit in your matter when there is also physical abuse or neglect, then economic damages such as medical expenses, pain and suffering, and other losses could be covered.
In some cases, punitive damages may be available. Punitive damages are not designed to compensate the victim but rather to punish the wrongdoer. They are essentially a way in which a civil court can punish an entity or individual for actions that are truly egregious. It sends a message that abuse is not going to be tolerated. Punitive damages can also serve as a way to deter other nursing homes and caregivers from abusing other older adults. Whether punitive damages make sense in your case is very fact-specific.
What to Do If You Suspect Emotional Abuse
When you suspect that emotional abuse is happening to an older adult, first try to speak with them privately to determine whether there is an explanation for the problem. There may be an explanation or the person may not be willing to talk. This can be a sign of abuse since perpetrators often try to keep victims silent about the activities surrounding the abuse.
After speaking with the individual, if you still believe that emotional abuse may be occuring, it should be reported to the facility where your loved one lives. Several agencies investigate nursing home abuse cases, including the Illinois Long-Term Care Ombudsman Program. This agency can be reached at (866) 800-1409. Additionally, llinois' Adult Protective Services investigates allegations of elder abuse for adults age 60 and older in the community. This agency has a hotline that can be reached at 1-866-800-1409 for confidential reporting. Have as much detail as possible to support your suspicions of emotional or psychological abuse.
Finally, it is critical to retain a Chicago Nursing Home Emotional Abuse Attorney to assist you in holding the parties liable who have mistreated your loved one or enabled it to happen. Because emotional abuse can lead to a physical decline in older adults, it is important to address the situation as quickly as possible. Changing the victim's environment should be doon as soon as possible. Other resources, such as counseling and therapy can assist your loved one in recovering their well-being. Contact us today on this website or at (312) 346-8620 so that your loved one does not suffer any longer.
Nursing Home Emotional Abuse Statistics
While abuse against older adults is perpetrated against as many as one out of ten older adults, this statistic includes all types of abuse. Across the nation, financial exploitation is the most common form of elder abuse that is reported. Next are instances of potential neglect, then emotional abuse, then physical and sexual abuse. Even though emotional abuse is not as commonly reported as other forms of abuse, it is still prevalent and serious. If you are concerned about any form of abuse affecting your loved one, call us at (312) 346-8620 right away.
Contact Us Today
If your loved one is experiencing abuse at the hands of a caregiver, it is essential that you contact us right away. We will consult with you to understand the details of your case and how we may be of service to you in recovering the compensation that you and the older adult in your life deserve. Do not hesitate to contact us on this website or at (312) 346-8620 today.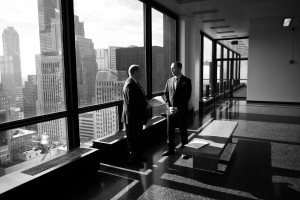 To Karlin, Fleisher & Falkenberg, LLC Please accept my sincere appreciation for the services your agency provided to me and my family on the Jessie Palmer wrongful death cases. There were so many issues that needed to be resolved, and with your assistance we were able to finally get the diagnosis report printed. My stepdaughters asked me to thank you as well for the settlements they received from their father's estate. We humbly appreciate the wonderful job your firm did with our case. In the future we will refer family and friends to your agency.
Thank you so much for your diligent, professional, and thorough handling of my car accident settlement. You were beyond helpful, accommodating, and supportive during the process. You patiently explained, in detail, the procedures that would take place during the course of the claim. You continually updated me as progress was made and gave me in-depth details. Being that I was a novice to this type of practice, you advised me as to what was realistic, yet fair, as far as when, how, and monetarily the claim would be settled. When an offer was made, you advised me accordingly, and counter-offered for what you believed to be a reasonable and objective settlement. Beyond that, you also worked determinedly to reduce my medical claims and had great success. An attorney friend of mine went as far to say that you "hit a home run" when you negotiated my settlement. I want you to know how much your guidance and attentiveness to my claim meant to me. I will definitely recommend you and your firm should any of my acquaintances need legal advice in the future.
Jonathan Fleisher was more than just my lawyer. He was my advocate and was very thorough with my case. Communication was well furnished which made for an easy process. Mr. Fleisher fought for my rights and did so justly with much empathy and compassion. I am more than elated with the outcome and how my case was handled by Mr. Fleisher. I would highly recommend him to friends , family or anyone who wants someone who will work diligently on their case. I appreciate and am very thankful for Mr. Jonathan Fleisher
Over the past couple of years I have had the privilege of Mr.Jonathan Fleisher representing me for a personal injury case that has greatly impacted my life. Mr. Fleisher fought hard and diligently on my behalf and always kept my best interests in mind. It has been truly refreshing as well as a blessing to have someone this skillful and professional buckling down and making sure every detail is captured to support my case. He has delivered exceptional service and I would recommend him to anyone that needs a personal injury attorney.
Dear J.B. ,
I wanted to thank you, for the job you did on my case. You were not only an excellent lawyer, you were a friend along the way as well. You always promptly called me, addressing my questions and concerns. As far as my settlement goes, I couldn't have expected more then you got for me. Many lawyers "brag" , about the amount of settlements they get for their clients, on their T.V. commercials . You, got me more then these lawyers "brag" about. Thank you for getting me such a strong settlement, and being a friend as well, along the way. I'd be more then happy to talk to anyone who would like to know , what a fine attorney you are. Thank you for being there for me. Sincerely,
It was not only comforting to have skilled, knowledgeable and experienced attorneys and staff during one of the most difficult times of my life, but to be supported by people who had my best interest at heart and genuinely cared about me and my personal feelings made all the difference in the world. I walked in as a client and was cared for by a family, and for that I'll be forever grateful! H. B.
Jonathan was amazing. He communicated very well, he was always looking out for my best interest. He was easy to talk to and very thorough with my case and I was elated and blessed to have a lawyer such as Jonathan by my side. I would highly recommend him! Even after the case was settled he still contacted me to follow up and check it with me. He is someone who really cares about his clients and treated me as a person not just a case #. Thank you for everything Jonathan!
I was involved in a car accident and was referred to this office. Nick Drury was the attorney who handled my case and he was nothing short of phenomenal. Personable, professional, took the time and answered my questions, accessible, very responsive via email. He also advised as to what would be in my best interest and negotiated very well on my behalf. What was an additional plus is he resolved my case promptly. Thank you Nick- I highly recommend him for anyone who is need of a personal injury attorney!