Chicago Belmont Village Nursing Home Abuse and Neglect Attorneys
Karlin, Fleisher & Falkenberg, LLC is ready to help your loved one pursue the compensation they're entitled to for the abuse they endured at their Chicago nursing home.
Deciding to place your loved one in someone else's care is never an easy choice. Senior communities, such as the Belmont Village nursing facility, offer assisted living programs for elderly residents. You assume that the staff at your nursing home is well-trained, and the accommodations are safe. However, nursing home residents suffer injuries daily. Some end up being fatal.
When the staff at senior living facilities fails to provide proper care, they could be financially responsible for the victim's losses. You or your loved one shouldn't have to pay for any expenses that result from the injuries. You have the right to pursue compensation from the nursing home and make sure the abusive or neglectful party is held liable.
The experienced nursing home attorneys at Karlin, Fleisher & Falkenberg, LLC have the resources and experience needed to investigate your concerns and help ensure the well-being of your loved one. Call us today at (312) 346-8620 to schedule a free consultation.
What Are the Rights of Nursing Home Residents?
The Illinois Nursing Home Care Act details the rights of nursing home residents. All individuals living in assisted living facilities should have access to quality medical care and receive fair treatment from all staff members. Under the Act, nursing home residents have the following rights:
Freedom of speech
Freedom of religion
Right to be free from abuse and neglect
Freedom from unlawful discrimination
Right to privacy in medical and personal care programs
Right to retain and use one's own personal property
Right to receive necessary treatment from a doctor
Right to refuse unwanted medical care
Right to be free from unreasonable restraint
Right to manage one's own finances
Right to participate in chosen facility activities
Right to file complaints without fear of repercussions
Right to visit with family and friends
If you believe a staff member violated any of your loved one's rights in their nursing home facility, you can pursue legal action.
Categories of Nursing Home Abuse
When most people think of abuse, they think about the physical harm someone endures and the visible injuries that result from it. However, abuse comes in many forms.
Three main categories of abuse exist in nursing facilities: physical, sexual, and emotional. There's also a separate type of abuse known as neglect. All four situations cause injuries and fatalities every year. It's important to know what the warning signs are so you can keep your loved one safe.
Physical Abuse
Physical abuse is the intentional use of physical force that causes bodily harm. The different signs of physical abuse you should look for include:
Burns, cuts, and bruises
Broken bones
Dislocated joints
Sprains
Tooth loss
A pattern of treatment for the same injuries
Delayed care of an injury
Sudden hair loss
Sexual Abuse
Sexual abuse includes forcing unwanted sexual acts upon an elder. It's a disturbing reality, but older adults are more vulnerable to sexual abuse, especially if they have a disability, mental illness, or dementia. The most common signs that sexual abuse occurred include:
Bleeding from the genitals or anus
Diagnosis of a sexually transmitted disease
Pelvic injuries
Bruised genitals or inner thighs
Problems sitting or walking
Torn, stained, or bloody underwear
Emotional Abuse
Emotional abuse is the intentional act of inflicting mental pain, distress, or fear. It usually involves yelling, belittling, and name-calling. Signs of emotional abuse include:
Withdrawal from activities and social interaction
Different sleeping patterns
Self-isolation from friends and family
Low self-esteem
Mood swings
Fear of certain staff members
Neglect
Neglect happens when a caregiver lacks regard for the well-being of their patient, which puts them at risk of injury. Residents left alone for long periods must fend for themselves and end up getting hurt because they depend on their nurse to help them groom and go to the bathroom. The signs of neglect vary from minor to severe, such as:
Dehydration
Malnutrition
Bedsores
Poor hygiene
Infection
Dirty clothing
Personality changes
How to Handle Nursing Home Abuse
It's sometimes tough to determine if your loved one suffered abuse or their injury was because of an accident. The truth of the matter is sometimes accidents happen. Some nursing home staff work hard to ensure their patients are safe and healthy but make honest mistakes.
If you notice any repetitive injuries or can't seem to get an explanation as to why your loved one has injuries, it's likely abuse. Nursing homes will try to cover it up to avoid a lawsuit, and employees might try to hide residents' injuries, so they don't get in trouble. Knowing what to look for and how to handle a situation of abuse or neglect is crucial.
Report the abuse: Tell the nursing home staff that you believe your loved one was the victim of abuse and request a copy of the written report. You can also file a complaint with law enforcement.
Remove the patient: If there are signs of abuse, you need to remove your loved one from the situation and away from their abuser. Transfer them to the hospital to get treatment for their injuries and move them into another nursing facility.
Take photos: Take pictures of all injuries to use as evidence that the abuse occurred.
Document everything: Request copies of their medical records, notate the signs of abuse that you saw, and get statements from anyone who witnessed the abuse.
Speak to an attorney: A Chicago nursing home abuse attorney from Karlin, Fleisher & Falkenberg, LLC will help you gather evidence and file an insurance claim or a lawsuit on your loved one's behalf.
The Value of Your Case
To find out how much compensation you can pursue for your loved one, you have to consider multiple factors, including:
The severity of the injury
Type of treatment needed
Available insurance coverage from the nursing home
Proof that abuse occurred at the facility
Copies of medical records documenting the injuries and necessary care for recovery
If a permanent disability resulted from the abuse
There are damages you can claim when you seek compensation. Damages are losses your loved one incurred as a result of an injury. You could also claim your own damages if assisting your loved one negatively impacted your income, quality of life, or relationships. These damages might include:
Medical bills
Loss of enjoyment of life
Lost wages for the time spent away from work to care for your loved one
Physical pain
Emotional or psychological trauma
Contact Us to Speak with a Chicago Nursing Home Abuse Attorney
Call Karlin, Fleisher & Falkenberg, LLC to find out how our Chicago nursing home abuse attorneys can help your loved one recover a full and fair settlement for the abuse they endured at their nursing home. We offer free consultations to review your case and provide legal advice.
We know how important it is to seek justice, and we will help you fight against the parties responsible for your loved one's suffering. Fill out our contact form or call (312) 346-8620 to schedule your free consultation.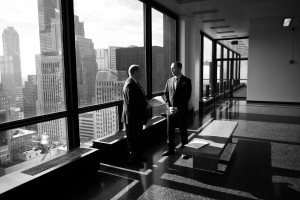 To Karlin, Fleisher & Falkenberg, LLC Please accept my sincere appreciation for the services your agency provided to me and my family on the Jessie Palmer wrongful death cases. There were so many issues that needed to be resolved, and with your assistance we were able to finally get the diagnosis report printed. My stepdaughters asked me to thank you as well for the settlements they received from their father's estate. We humbly appreciate the wonderful job your firm did with our case. In the future we will refer family and friends to your agency.
Thank you so much for your diligent, professional, and thorough handling of my car accident settlement. You were beyond helpful, accommodating, and supportive during the process. You patiently explained, in detail, the procedures that would take place during the course of the claim. You continually updated me as progress was made and gave me in-depth details. Being that I was a novice to this type of practice, you advised me as to what was realistic, yet fair, as far as when, how, and monetarily the claim would be settled. When an offer was made, you advised me accordingly, and counter-offered for what you believed to be a reasonable and objective settlement. Beyond that, you also worked determinedly to reduce my medical claims and had great success. An attorney friend of mine went as far to say that you "hit a home run" when you negotiated my settlement. I want you to know how much your guidance and attentiveness to my claim meant to me. I will definitely recommend you and your firm should any of my acquaintances need legal advice in the future.
Jonathan Fleisher was more than just my lawyer. He was my advocate and was very thorough with my case. Communication was well furnished which made for an easy process. Mr. Fleisher fought for my rights and did so justly with much empathy and compassion. I am more than elated with the outcome and how my case was handled by Mr. Fleisher. I would highly recommend him to friends , family or anyone who wants someone who will work diligently on their case. I appreciate and am very thankful for Mr. Jonathan Fleisher
Over the past couple of years I have had the privilege of Mr.Jonathan Fleisher representing me for a personal injury case that has greatly impacted my life. Mr. Fleisher fought hard and diligently on my behalf and always kept my best interests in mind. It has been truly refreshing as well as a blessing to have someone this skillful and professional buckling down and making sure every detail is captured to support my case. He has delivered exceptional service and I would recommend him to anyone that needs a personal injury attorney.
Dear J.B. ,
I wanted to thank you, for the job you did on my case. You were not only an excellent lawyer, you were a friend along the way as well. You always promptly called me, addressing my questions and concerns. As far as my settlement goes, I couldn't have expected more then you got for me. Many lawyers "brag" , about the amount of settlements they get for their clients, on their T.V. commercials . You, got me more then these lawyers "brag" about. Thank you for getting me such a strong settlement, and being a friend as well, along the way. I'd be more then happy to talk to anyone who would like to know , what a fine attorney you are. Thank you for being there for me. Sincerely,
It was not only comforting to have skilled, knowledgeable and experienced attorneys and staff during one of the most difficult times of my life, but to be supported by people who had my best interest at heart and genuinely cared about me and my personal feelings made all the difference in the world. I walked in as a client and was cared for by a family, and for that I'll be forever grateful! H. B.
Jonathan was amazing. He communicated very well, he was always looking out for my best interest. He was easy to talk to and very thorough with my case and I was elated and blessed to have a lawyer such as Jonathan by my side. I would highly recommend him! Even after the case was settled he still contacted me to follow up and check it with me. He is someone who really cares about his clients and treated me as a person not just a case #. Thank you for everything Jonathan!
I was involved in a car accident and was referred to this office. Nick Drury was the attorney who handled my case and he was nothing short of phenomenal. Personable, professional, took the time and answered my questions, accessible, very responsive via email. He also advised as to what would be in my best interest and negotiated very well on my behalf. What was an additional plus is he resolved my case promptly. Thank you Nick- I highly recommend him for anyone who is need of a personal injury attorney!