Chicago Integrity Nursing Home Abuse and Neglect Attorneys
With a name like "Integrity," you would hope that this nursing home organization treats its residents with care, respect, and open and honest communication. Their website even makes mention of a C.S. Lewis quote saying, "Integrity is doing the right thing when nobody is looking."
At your nursing home, however, can you be sure that every single member of the staff is doing the right thing when it comes to the care of your elderly loved one? Nursing homes convey images of warm, caring staff and scenic environments. It is hard to imagine that abuse could take place at these scenic facilities dedicated to caring for the most vulnerable of our population.
However unthinkable, it does happen. The World Health Organization estimates that at least 15.7 percent of adults over the age of 60 have suffered from some form of abuse in a nursing home facility. However, they also estimate that as few as 1 in 24 cases of abuse are ever reported.
At Karlin, Fleisher & Falkenberg, LLC, we have a skilled team of attorneys with the resources it takes to investigate abuse claims at any Chicago area nursing home facility. We follow the trail of evidence to its logical conclusion, no matter which institution may be involved. Why? Because we believe that you and your family deserve respect, compassion, and to live your lives free from the physical and emotional pain of abuse.
If you are concerned about the health and safety of a loved one, contact the legal team at Karlin, Fleisher & Falkenberg, LLC. We'll fight for your loved one's rights and the compensation your family needs to move forward. Call (312) 346-8620 to schedule your free consultation and share your concerns with us.
How Do You Know It's Abuse?
If your family member suddenly suffers multiple falls or broken bones, has burn marks, or unusual or unexplained cuts or bruises, you may start to assume the worst. They are being abused. However, nursing home abuse comes in many different forms, and it isn't always about physical violence.
That's what makes it so hard to identify in some cases. Nursing home abuse is considered any form of intentional harm inflicted on an elderly resident by someone in a position of authority. This may be physical harm, but it can also include other things such as inflicting mental punishment on a resident or intentionally harming their financial standing.
What does nursing home abuse look like? It can include any of the following:
Physical abuse
Emotional/mental abuse
Sexual abuse
Financial abuse
Neglect
How to Spot Abuse 
Once family members realize that abuse can take several different forms, they can be more open to looking for the subtle indications that abuse may be taking place. There may not always be physical marks to point towards something out of the ordinary happening. Financial abuse can leave scars on an elderly resident's pocketbook, saddling them with debt that isn't theirs, leaving them to cope with stolen valuables or ruined by fraudulent investment scams. Emotional abuse can deeply wound an elderly resident's mental well-being, leading to crippling depression, anxiety, and agitation.
Spotting the early warning signs of abuse is important. Here's what to be on the lookout for:
Multiple broken bones or falls
Multiple concussions
Bruises, cuts, or unexplained marks
Burns
Blood in their underwear or on bed linens
Sudden difficulty sitting or standing
Bruises on thighs
Poor hygiene
Unchanged or unwashed lines or unwashed clothing
Bedsores
Malnourishment
Dehydration
Sudden change in eating or sleeping patterns
Anxiety
Depression
Refusing to cooperate with staff members or certain caregivers
Withdraws from family and friends
Isolation
Change in a financial situation
Possessions that go missing
Change in investments
Inability to pay bills
Keep a record of any signs of abuse that you see or suspect. This will help you remember important details to review with your attorney.
Why You Need an Attorney 
Alerting an attorney to your situation is one of the best ways to ensure that you or your loved one's rights are being protected. Unfortunately, not all nursing homes take abuse complaints seriously. Some may conduct slow and incomplete investigations, while others may not investigate at all. While it may seem hard to believe that a facility wouldn't take allegations of abuse seriously when it has been charged with the health and safety of the elderly, it does happen.
Many nursing homes are for-profit businesses. If an investigation substantiates claims of abuse, it can jeopardize the facility's government funding and its reputation, and it opens the facility up to numerous lawsuits. These are all very costly consequences that nursing homes want to avoid because they eat into profit margins.
An experienced attorney can conduct a thorough and complete investigation into the circumstances surrounding your particular case. They can give you valuable legal advice, protect your rights, and seek the compensation you or your loved one may be entitled to.
When abuse happens in a nursing home, that facility and the abusive caregiver must be held accountable for their actions for the sake of your family. The legal team at Karlin, Fleisher & Falkenberg, LLC not only has the experience but also the resources to go head to head with nursing homes that fail in their duty to care for the elderly.
Contact a Chicago Nursing Home Abuse Attorney Today 
If you or a loved one is being abused within the walls of a Chicago nursing home, contact Karlin, Fleisher & Falkenberg, LLC immediately. Our nursing home abuse attorneys want to get to the bottom of abuse claims before valuable evidence is lost or destroyed. Loved one's golden years should be just that, golden – not marred by abuse and callousness. We'll help you take steps to secure your loved one's safety, and we'll fight for the compensation you deserve following the abuse of your family member.
Contact Karlin, Fleisher & Falkenberg, LLC at (312) 346-8620 for a free consultation about the circumstances surrounding your case. The evaluation is confidential. You have nothing to lose, and justice to gain. Call today for the compassionate team you deserve.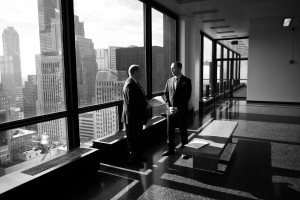 To Karlin, Fleisher & Falkenberg, LLC Please accept my sincere appreciation for the services your agency provided to me and my family on the Jessie Palmer wrongful death cases. There were so many issues that needed to be resolved, and with your assistance we were able to finally get the diagnosis report printed. My stepdaughters asked me to thank you as well for the settlements they received from their father's estate. We humbly appreciate the wonderful job your firm did with our case. In the future we will refer family and friends to your agency.
Thank you so much for your diligent, professional, and thorough handling of my car accident settlement. You were beyond helpful, accommodating, and supportive during the process. You patiently explained, in detail, the procedures that would take place during the course of the claim. You continually updated me as progress was made and gave me in-depth details. Being that I was a novice to this type of practice, you advised me as to what was realistic, yet fair, as far as when, how, and monetarily the claim would be settled. When an offer was made, you advised me accordingly, and counter-offered for what you believed to be a reasonable and objective settlement. Beyond that, you also worked determinedly to reduce my medical claims and had great success. An attorney friend of mine went as far to say that you "hit a home run" when you negotiated my settlement. I want you to know how much your guidance and attentiveness to my claim meant to me. I will definitely recommend you and your firm should any of my acquaintances need legal advice in the future.
Jonathan Fleisher was more than just my lawyer. He was my advocate and was very thorough with my case. Communication was well furnished which made for an easy process. Mr. Fleisher fought for my rights and did so justly with much empathy and compassion. I am more than elated with the outcome and how my case was handled by Mr. Fleisher. I would highly recommend him to friends , family or anyone who wants someone who will work diligently on their case. I appreciate and am very thankful for Mr. Jonathan Fleisher
Over the past couple of years I have had the privilege of Mr.Jonathan Fleisher representing me for a personal injury case that has greatly impacted my life. Mr. Fleisher fought hard and diligently on my behalf and always kept my best interests in mind. It has been truly refreshing as well as a blessing to have someone this skillful and professional buckling down and making sure every detail is captured to support my case. He has delivered exceptional service and I would recommend him to anyone that needs a personal injury attorney.
Dear J.B. ,
I wanted to thank you, for the job you did on my case. You were not only an excellent lawyer, you were a friend along the way as well. You always promptly called me, addressing my questions and concerns. As far as my settlement goes, I couldn't have expected more then you got for me. Many lawyers "brag" , about the amount of settlements they get for their clients, on their T.V. commercials . You, got me more then these lawyers "brag" about. Thank you for getting me such a strong settlement, and being a friend as well, along the way. I'd be more then happy to talk to anyone who would like to know , what a fine attorney you are. Thank you for being there for me. Sincerely,
It was not only comforting to have skilled, knowledgeable and experienced attorneys and staff during one of the most difficult times of my life, but to be supported by people who had my best interest at heart and genuinely cared about me and my personal feelings made all the difference in the world. I walked in as a client and was cared for by a family, and for that I'll be forever grateful! H. B.
Jonathan was amazing. He communicated very well, he was always looking out for my best interest. He was easy to talk to and very thorough with my case and I was elated and blessed to have a lawyer such as Jonathan by my side. I would highly recommend him! Even after the case was settled he still contacted me to follow up and check it with me. He is someone who really cares about his clients and treated me as a person not just a case #. Thank you for everything Jonathan!
I was involved in a car accident and was referred to this office. Nick Drury was the attorney who handled my case and he was nothing short of phenomenal. Personable, professional, took the time and answered my questions, accessible, very responsive via email. He also advised as to what would be in my best interest and negotiated very well on my behalf. What was an additional plus is he resolved my case promptly. Thank you Nick- I highly recommend him for anyone who is need of a personal injury attorney!