Preventing Nursing Home Abuse
Nursing home abuse and elder abuse can take many forms. Elder abuse is defined as the infliction of physical, verbal, mental, sexual, or financial harm on an elderly adult. Abuse can also take the form of neglect from a nursing home caregiver.
Nursing home abuse can be detrimental to an older person's life. If you have a family member or loved one in a nursing home, there are steps you can take to help prevent abuse. Before we discuss the steps to take, it's essential to understand the signs of elder abuse, which include:
Unexplained injuries (cuts, bruises, broken bones)
Ripped clothing, blood in underwear
Behavioral changes (depression, anxiety, insomnia)
Sudden or drastic weight loss
Poor hygiene
Unexplained bank account withdrawals
Unpaid bills, forged checks, changes to wills and bank accounts
Many abuse victims live with embarrassment or fear when physical, mental, or sexual abuse occurs. If you think your loved one has been a victim of abuse, it's essential to let them know they have people who care about them and can help. Also, it's critical to emphasize that the abuse is not at all their fault. Some victims may blame themselves for the abuse they endured.
Having open and honest communication with elderly loved ones is essential to preventing and intervening in abuse situations. Creating a nurturing environment of trust and safety is key.
While there is, unfortunately, no guaranteed method of preventing abuse, there are strategies you can employ to protect your elderly loved ones. The National Center on Elder Abuse (NCEA) outlines the following prevention strategies:
Public Awareness: This can help elderly individuals understand the risks of abuse and neglect, identify problem areas in the community, and clear up misconceptions about laws, policies, and more.
Advance Planning: The elderly and their loved ones can use advance planning tools to clarify the elder's wishes if they are unable to do so. These tools, which include living wills and power of attorney designation, can help reduce the risk of financial exploitation and ensure that the elder is cared for.
Addressing Ageism: Ageism, a form of discrimination, contributes to misconceptions about the elderly and often leads to their marginalization.
Background Checks: Tools like criminal background checks, arrest records, and abuse registries are effective tools in helping prevent elder abuse. Before you ask a nursing home to care for your loved one, look at the staff's background, training, and credentials.
The most effective way to prevent elder abuse is to be proactive. Family members must remain active participants in the lives of their elderly family members. This makes it easier to recognize warning signs and address concerns before an issue arises.
What to Do If You Suspect Abuse
If you suspect that your loved one is a victim of elder abuse, contact the experienced elder abuse attorneys at Karlin, Fleisher & Falkenberg, LLC to learn more about your legal rights and options. Call (312) 346-8620 today to schedule a free and confidential consultation.
If you suspect your loved one has been the victim of elder abuse, consider asking them the following questions:
Do you feel safe at the nursing home?
Have you been threatened by anyone at the nursing home?
Have you been hit, slapped, punched, or threatened with physical force?
Were you asked to lend money to someone?
Have you been touched in a sexual way?
Does anyone make you feel afraid?
Have you received phone calls asking for your credit card, social security number, or other personal information?
Steps you can take to prevent elderly abuse include:
Keep in contact with your elders. When you stay in touch, it allows you to better care for your elderly family member and be more aware of changes that may indicate abuse.
Do not isolate elders. This can cause depression and loneliness that will increase the chances of abuse.
Make sure elders stay active. Staying active can prolong an elder's life and minimize the chances that they will be vulnerable to abuse.
Don't let elders live with a person who is known to be violent. If an individual has a history of violence, they are likely to repeat that behavior.
Be wary of caregivers in need of financial help or those who have drug dependency issues. These people may manipulate the elderly or steal money.
Make sure they are aware of their financial affairs. While elderly people may require the help of a family member in managing their money, they ultimately should be the one in control of finances, granted they are in sound mind.
Don't allow a nursing home caretaker to alter your loved one's will. This puts them at risk for financial exploitation.
Inform elders to be wary of phone, mail, and online solicitations. These may be scams designed to take advantage of the elderly.
If you or someone you love is concerned that they have become a victim of elder abuse, discuss these concerns with an experienced elder abuse attorney as soon as possible. Your elderly loved one may be entitled to financial compensation for the physical and mental harm they suffered. An attorney can help you identify the liable parties and file a lawsuit that will seek the maximum compensation that your family member deserves.
When you suspect your loved one has been the victim of elderly abuse or neglect, seek medical attention immediately. Social workers in the nursing home can help vulnerable adults, and adult protective services can investigate and have the legal authority to intervene in cases where they are in danger. Police may also be involved when criminal activities or assault is suspected.
Contact an Elder Abuse Attorney Today
At Karlin, Fleisher & Falkenberg, LLC, our skilled and compassionate elderly abuse lawyers understand how traumatic and challenging elder abuse situations are. We will work tirelessly to put a halt to the abuse your loved one has endured and help them recover all damages associated with their pain and suffering. If you suspect that your loved one is being abused, or if you have evidence of abuse, taking a proactive approach will help lead to the best outcome. Contact Karlin, Fleisher & Falkenberg, LLC today at (312) 346-8620 so we can get to work on your case.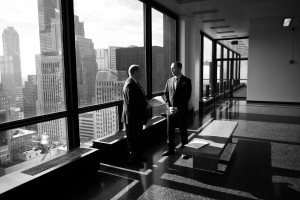 To Karlin, Fleisher & Falkenberg, LLC Please accept my sincere appreciation for the services your agency provided to me and my family on the Jessie Palmer wrongful death cases. There were so many issues that needed to be resolved, and with your assistance we were able to finally get the diagnosis report printed. My stepdaughters asked me to thank you as well for the settlements they received from their father's estate. We humbly appreciate the wonderful job your firm did with our case. In the future we will refer family and friends to your agency.
Thank you so much for your diligent, professional, and thorough handling of my car accident settlement. You were beyond helpful, accommodating, and supportive during the process. You patiently explained, in detail, the procedures that would take place during the course of the claim. You continually updated me as progress was made and gave me in-depth details. Being that I was a novice to this type of practice, you advised me as to what was realistic, yet fair, as far as when, how, and monetarily the claim would be settled. When an offer was made, you advised me accordingly, and counter-offered for what you believed to be a reasonable and objective settlement. Beyond that, you also worked determinedly to reduce my medical claims and had great success. An attorney friend of mine went as far to say that you "hit a home run" when you negotiated my settlement. I want you to know how much your guidance and attentiveness to my claim meant to me. I will definitely recommend you and your firm should any of my acquaintances need legal advice in the future.
Jonathan Fleisher was more than just my lawyer. He was my advocate and was very thorough with my case. Communication was well furnished which made for an easy process. Mr. Fleisher fought for my rights and did so justly with much empathy and compassion. I am more than elated with the outcome and how my case was handled by Mr. Fleisher. I would highly recommend him to friends , family or anyone who wants someone who will work diligently on their case. I appreciate and am very thankful for Mr. Jonathan Fleisher
Over the past couple of years I have had the privilege of Mr.Jonathan Fleisher representing me for a personal injury case that has greatly impacted my life. Mr. Fleisher fought hard and diligently on my behalf and always kept my best interests in mind. It has been truly refreshing as well as a blessing to have someone this skillful and professional buckling down and making sure every detail is captured to support my case. He has delivered exceptional service and I would recommend him to anyone that needs a personal injury attorney.
Dear J.B. ,
I wanted to thank you, for the job you did on my case. You were not only an excellent lawyer, you were a friend along the way as well. You always promptly called me, addressing my questions and concerns. As far as my settlement goes, I couldn't have expected more then you got for me. Many lawyers "brag" , about the amount of settlements they get for their clients, on their T.V. commercials . You, got me more then these lawyers "brag" about. Thank you for getting me such a strong settlement, and being a friend as well, along the way. I'd be more then happy to talk to anyone who would like to know , what a fine attorney you are. Thank you for being there for me. Sincerely,
It was not only comforting to have skilled, knowledgeable and experienced attorneys and staff during one of the most difficult times of my life, but to be supported by people who had my best interest at heart and genuinely cared about me and my personal feelings made all the difference in the world. I walked in as a client and was cared for by a family, and for that I'll be forever grateful! H. B.
Jonathan was amazing. He communicated very well, he was always looking out for my best interest. He was easy to talk to and very thorough with my case and I was elated and blessed to have a lawyer such as Jonathan by my side. I would highly recommend him! Even after the case was settled he still contacted me to follow up and check it with me. He is someone who really cares about his clients and treated me as a person not just a case #. Thank you for everything Jonathan!
I was involved in a car accident and was referred to this office. Nick Drury was the attorney who handled my case and he was nothing short of phenomenal. Personable, professional, took the time and answered my questions, accessible, very responsive via email. He also advised as to what would be in my best interest and negotiated very well on my behalf. What was an additional plus is he resolved my case promptly. Thank you Nick- I highly recommend him for anyone who is need of a personal injury attorney!