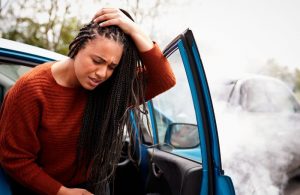 Have you or someone you love suffered an accidental injury in Evanston? Was this injury caused by another party's negligence, and did it end in financial loss or other harm? If so, you should speak to the attorneys at Karlin, Fleisher & Falkenberg, LLC about filing a personal injury claim or lawsuit for compensation.
We have years of experience helping Evanston residents just like you get the just and fair compensation they deserve after an accident, and we can put that experience to work for you and your family. Call us today at 312-346-8620 for a free consultation, and let us get you the help you need to move on with your life after an injury. Call Karlin, Fleisher & Falkenberg, LLC today.
Why Do I Need a Lawyer for My Injury Claim?
Hiring a lawyer may seem unnecessary until you understand the benefits an experienced attorney can provide and the costs of not hiring one to assist with your claim.
We help people obtain monetary compensation for injuries or harm caused to them by another party through personal injury (PI) claims and lawsuits. A PI claim works like other kinds of insurance claims. With the help of a lawyer, you demand compensation for your losses from the responsible party's insurance company.
The catch is that PI claims are also more complex than other insurance claims and require more time and work to build. You're demanding more than repairs to a vehicle or compensation for a broken fence; you're demanding payment to restore you to the condition you were in before the accident, both physically and mentally.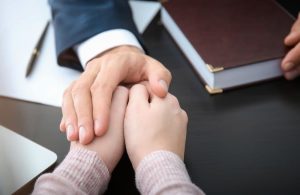 Your lawyer will act as your confidant, your counsel, and your guide. We will help you navigate the claims process and make sure your claim is accurate, complete, and supported by evidence. We will do all the work of building your claim so you can focus on resting and recovering from your injury. We will gather all necessary evidence and documentation to support your claim, such as medical records, accident reports, and eyewitness statements. We can even retain expert witnesses to testify in court.
Insurance companies will work hard to protect their bottom line by denying or reducing payment on claims whenever possible. Insurance adjusters often use underhanded methods to achieve these results, such as contacting you immediately after an accident or injury when you're most vulnerable to compel you to sign a form releasing their client from liability. They will sound apologetic and understanding and may even have a settlement check, compensation provided on the condition that you drop your legal claim, immediately available. They may even try to convince you not to hire a lawyer.
Your attorney will take the lead on dealing with insurance adjusters, so you don't have to. We will make sure any settlement amount is adequate and negotiate a higher amount for you if it isn't. We will protect your rights and keep unscrupulous insurance companies from trying to take advantage of you.
Why Hire Karlin, Fleisher & Falkenberg, LLC to Represent Me?
If you're ready to pursue compensation for your losses, you need a firm with the skills, experience, and qualifications to obtain the results you deserve. You need the attorneys at Karlin, Fleisher & Falkenberg, LLC.
We have been helping Evanston residents get the help they need since 1970. We've seen cases of all shapes and sizes, from minor whiplash claims to wrongful death lawsuits, and we know how to make Illinois law work for our clients.
Our dedicated team of trial attorneys is not afraid to fight for the just and fair compensation our clients deserve. We will work tirelessly for you and your family, keeping an open line of communication at all times and making ourselves available to answer questions or provide support whenever necessary.
There's no need to take our word for it. Simply look at our results and read our Testimonials from past clients. We've obtained over $400 million in settlements and awards, and though we can't guarantee a positive outcome for your case, we can guarantee the team that obtained these results will work just as hard for you.
Types of Cases We Handle
If another party's irresponsible behavior or outright malice injured you or a loved one, we may be able to help you obtain compensation. Some of the types of claims we handle include:
Call Karlin, Fleisher & Falkenberg, LLC Today
If you've suffered an injury at the hands of another party in Evanston, accidental or malicious, don't wait any longer to contact Karlin, Fleisher & Falkenberg, LLC. Illinois law allows two years from the date of injury to file a lawsuit for compensation, so the clock may already be running against you. Call 312-346-8620 today for a free, confidential consultation. We will review your case and discuss your options at no charge. Don't let an expensive injury change your future. Call Karlin, Fleisher & Falkenberg, LLC today.