Chicago Wrongful Death Lawyers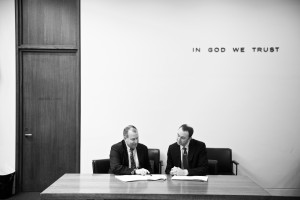 At some point in life, most people will have to go through the heartbreaking experience of losing a loved one. Even with this knowledge, the death of someone you care for can be staggering and can feel impossible to handle. When the actions or inactions of another person caused your loved one's death, the experience can be more than just painful. If you've lost the income or companionship of a close family member due to the negligence of another party, it is more than unfair that you should be left to pick up the pieces: it's unjust.
Under Illinois state law, the surviving personal representative or family members of an individual can file a wrongful death lawsuit if the death was caused by the wrongful action, neglect, or default of another person or party. An act is negligent if a rational person would consider it careless or reckless. If your spouse, child, or parent was the victim of such careless actions, you are likely able to seek monetary compensation for your pain and suffering, unpaid expenses, and even the loss of companionship you are facing. Our injury lawyers know the pain you are going through, and we take these issues very seriously. Keep reading to find out how we can help you, the cases we take on, and the damages you could receive to help you move forward.
Wrongful Death Practice Areas
The key elements for constructing a wrongful death case are proof of negligence, death, and evidence that the negligence caused the death. There are many ways that a person can be negligent in a way that leads to the death of another. Following is a list of some of the more common ways a person's negligence can lead to death:
Pharmaceutical error wide
Reckless driving
Anesthesiology mistake
Drunk driving accident
Surgical error
Bicycle accident
Nursing home abuse or neglect
Pedestrian accident
Chiropractor negligence
Missed diagnosis
Employer safety negligence
Truck accident
Construction accident
Work injuries
Because wrongful death covers such a wide range of cases, we have not listed every possible situation. Do not hesitate to contact our offices if you have questions about your specific situation.
It is important to keep in mind that wrongful death cases are civil, rather than criminal, lawsuits, to the advantage of surviving loved ones. While a wrongful death case can be filed after a criminal case, and often they are, a criminal case does not ensure that enough or any money goes to the family of the deceased.case, that is not necessarily the case.
Common Wrongful Death Cases by the Numbers
Two of the most common areas of wrongful death are car accidents and work-related injuries. For example, the National Highway Traffic Safety Administration (NHTSA) reported 32,166 fatal car crashes nationwide in 2015. The rate of fatal work-related injuries in the United States was 3.4 per 100,000 workers in 2015 according to the American Federation of Labor and Congress of Industrial Organizations (AFL-CIO). Here are some of the statistics on these issues in Illinois.
Car accidents and related traffic accidents are common because the vast majority of Americans drive, walk, or bicycle around town on a regular basis. Between commuting and running errands, traffic accidents are bound to happen. When such accidents take a person's life, families and communities feel the pain. That is why the attorneys at Karlin, Fleisher & Falkenberg, LLC are dedicated to keeping roads safe by holding reckless drivers accountable. According to the Insurance Institute for Highway Safety, in 2015 there were:
914 fatal crashes
998 traffic-related deaths
7.8 deaths per 100,000 people
In the medical profession, death is, unfortunately, not an uncommon occurrence. Even if the doctor performs their job admirably, a particular illness or injury may be too far advanced to hope to save the individual's life. Nonetheless, doctors have the duty to do everything in their power to save a patient's life while they are under the doctor's care. Most physicians take their job very seriously and work to provide the best care they can. Surprisingly often, however, death can occur as the result of a doctor who does not appropriately perform their job.
In fact, medical errors are the third leading cause of death in the United States, according to findings published in the BMJ (formerly known as the British Medical Journal). The report estimates that medical mistakes account for over 250,000 preventable deaths each year.
Not all cases of death while under a doctor's care may legally be considered wrongful death. When a patient's death occurred due to an error that the doctor made over the course of their treatment, however, you may be able to make a case against the doctor responsible. If you believed your loved one died due to improper treatment, you may be able to hold the medical professional at fault.
Every worker deserves to feel safe while they are doing their job. Unfortunately, that is often not the case. Especially in the transportation and construction industries, injuries and fatalities are relatively common. The Bureau of Labor Statistics (BLS) reported the following data for Illinois in 2015:
172 fatal occupational injuries
23 percent of fatal injuries involved construction and extraction
20 percent involved Transportation and material moving occupations
Employers have a responsibility to keep their employees safe. When they neglect this responsibility and allow preventable work-related injuries and fatalities to occur, they need to be held responsible for their negligence. Companies are legally obligated to comply with certain safety measures, and they deserve to be challenged when they do not. Our lawyers have seen the effects of work-related accidents on families, and we want to help you seek the compensation you deserve.
Our Record of Success
Our attorneys have years of valuable experience helping people who have lost their loved ones to negligence. Many law firms use hypothetical cases to give you an idea of what a potential case could look like. At Karlin, Fleisher & Falkenberg, LLC, we are sure that our results speak for themselves. Below are just a few of the outcomes we have achieved for wrongful death lawsuits.
$1,080,000: A 39-year-old man was admitted to the hospital for his severe stomach pain. A radiologist failed to diagnose a small perforation evident on the CT scan, which caused doctors to delay the necessary corrective surgery. We won the full policy limit paid by the radiologist's insurance company.
$310,000: A truck driver struck and killed a 3-year-old girl when she ran into traffic on a busy street. Through depositions taken in the case, the attorneys at Karlin, Fleisher & Falkenberg, LLC were able to establish that the delivery driver should have done more to avoid the impact. The matter was settled at mediation.
$945,000: A young mother went into labor and delivery, and after a prolonged second stage of labor, the doctors delivered a stillborn infant. She filed a lawsuit and we participated in extensive discovery. We determined that the obstetrician failed to recognize signs of fetal distress and did not deliver the baby in a timely fashion.
In our opinion, the obvious carelessness of the defendants in the cases above was unacceptable. We want to do everything we can to compensate you for the mistakes of negligent parties like these. That includes making sure you receive the money you deserve following your loss.
Frequently Asked Questions
While it's ultimately in your best interest to call us at (312) 346-8620 or set up a consultation so an experienced attorney can answer your questions, we know that you may have some questions that need an immediate response. For this purpose, we've compiled some of the more common questions we receive.
How much is my case worth?
Every case is worth a different amount depending on its circumstances. Several factors can impact the amount you will receive in a wrongful death lawsuit, including the type of accident, whether your case goes to trial, how strong the evidence is in your favor, and the level of negligence involved. Currently, there is no cap on the amount of damages you can receive for a wrongful death lawsuit in Illinois. With a phone call or a consultation, we will be able to better assist you by learning more about the circumstances influencing your case and how we can help you.
Why should I seek compensation?
In civil cases, many plaintiffs file lawsuits in order to receive closure and monetary help for certain expenses. For example, you could receive restitution for pain and suffering, loss of companionship, funeral costs, medical bills, and lost income related to your case. Even though you are grieving, a lawsuit is the best way to hold the people who hurt you accountable for the actions. If you are even considering a lawsuit, it is better to act sooner rather than later. You can file a wrongful death suit for only two years after the death of your loved one.
Why should I choose Karlin, Fleisher & Falkenberg, LLC?
Our attorneys care about our clients and give each case the personalized attention it requires. We want you to obtain the best judgment by any means possible. The means we will negotiate your settlement, take your case to trial, file all of the necessary documents, and communicate with the insurance companies. In other words, we will work for you and take the weight off of your shoulders. You have already been through a loss, so we want to make this an easy and effective process for you. Further, we have a high rate of success using tactics other than going to trial, such as mediation. If you do not want to go through the hassle of a trial, we can still work to get you as much money as you need.
Contact Us
If someone you love lost their life in an accident caused by the negligence or recklessness of another person, you should reach out to an attorney. The Chicago wrongful death lawyers at Karlin, Fleisher & Falkenberg, LLC are ready to determine the legal action you can pursue to hold the responsible party accountable. To speak with one of our attorneys about your case or to learn more about the legal process, do not hesitate to contact us at (312) 346-8620. We can answer your questions, learn about your case, and decide what type of litigation would be best for you.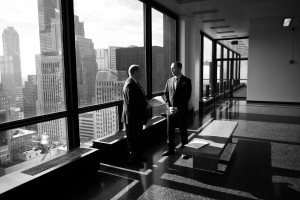 To Karlin, Fleisher & Falkenberg, LLC Please accept my sincere appreciation for the services your agency provided to me and my family on the Jessie Palmer wrongful death cases. There were so many issues that needed to be resolved, and with your assistance we were able to finally get the diagnosis report printed. My stepdaughters asked me to thank you as well for the settlements they received from their father's estate. We humbly appreciate the wonderful job your firm did with our case. In the future we will refer family and friends to your agency.
Thank you so much for your diligent, professional, and thorough handling of my car accident settlement. You were beyond helpful, accommodating, and supportive during the process. You patiently explained, in detail, the procedures that would take place during the course of the claim. You continually updated me as progress was made and gave me in-depth details. Being that I was a novice to this type of practice, you advised me as to what was realistic, yet fair, as far as when, how, and monetarily the claim would be settled. When an offer was made, you advised me accordingly, and counter-offered for what you believed to be a reasonable and objective settlement. Beyond that, you also worked determinedly to reduce my medical claims and had great success. An attorney friend of mine went as far to say that you "hit a home run" when you negotiated my settlement. I want you to know how much your guidance and attentiveness to my claim meant to me. I will definitely recommend you and your firm should any of my acquaintances need legal advice in the future.
Jonathan Fleisher was more than just my lawyer. He was my advocate and was very thorough with my case. Communication was well furnished which made for an easy process. Mr. Fleisher fought for my rights and did so justly with much empathy and compassion. I am more than elated with the outcome and how my case was handled by Mr. Fleisher. I would highly recommend him to friends , family or anyone who wants someone who will work diligently on their case. I appreciate and am very thankful for Mr. Jonathan Fleisher
Over the past couple of years I have had the privilege of Mr.Jonathan Fleisher representing me for a personal injury case that has greatly impacted my life. Mr. Fleisher fought hard and diligently on my behalf and always kept my best interests in mind. It has been truly refreshing as well as a blessing to have someone this skillful and professional buckling down and making sure every detail is captured to support my case. He has delivered exceptional service and I would recommend him to anyone that needs a personal injury attorney.
Dear J.B. ,
I wanted to thank you, for the job you did on my case. You were not only an excellent lawyer, you were a friend along the way as well. You always promptly called me, addressing my questions and concerns. As far as my settlement goes, I couldn't have expected more then you got for me. Many lawyers "brag" , about the amount of settlements they get for their clients, on their T.V. commercials . You, got me more then these lawyers "brag" about. Thank you for getting me such a strong settlement, and being a friend as well, along the way. I'd be more then happy to talk to anyone who would like to know , what a fine attorney you are. Thank you for being there for me. Sincerely,
It was not only comforting to have skilled, knowledgeable and experienced attorneys and staff during one of the most difficult times of my life, but to be supported by people who had my best interest at heart and genuinely cared about me and my personal feelings made all the difference in the world. I walked in as a client and was cared for by a family, and for that I'll be forever grateful! H. B.
Jonathan was amazing. He communicated very well, he was always looking out for my best interest. He was easy to talk to and very thorough with my case and I was elated and blessed to have a lawyer such as Jonathan by my side. I would highly recommend him! Even after the case was settled he still contacted me to follow up and check it with me. He is someone who really cares about his clients and treated me as a person not just a case #. Thank you for everything Jonathan!
I was involved in a car accident and was referred to this office. Nick Drury was the attorney who handled my case and he was nothing short of phenomenal. Personable, professional, took the time and answered my questions, accessible, very responsive via email. He also advised as to what would be in my best interest and negotiated very well on my behalf. What was an additional plus is he resolved my case promptly. Thank you Nick- I highly recommend him for anyone who is need of a personal injury attorney!