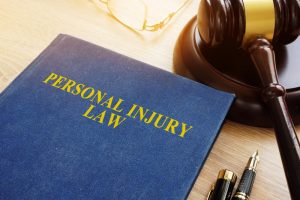 Every day, hundreds of people in Hammond and across Illinois are hurt due to circumstances beyond their control. These motor-vehicle crashes, construction accidents, medical malpractice cases, and other incidents not only cause debilitating injuries but also inflict terrible emotional wounds and can drain an injured person's financial resources. This is hardly fair if you were hurt in an accident and did nothing wrong.
At Karlin, Fleisher & Falkenberg, LLC, our Hammond personal injury lawyers are ready to defend the rights of those who have been injured in Illinois accidents. Our attorneys have more than 50 years of experience helping people injured in accidents caused by others recover fair compensation for their injuries.
We have recovered more than $400 million in awards for our clients. By taking advantage of our knowledge and experience, you have a much stronger chance of being compensated for your pain and suffering, medical bills, lost income, and other losses after an accident.
Call 312-346-8620 today or fill out our contact form for a free consultation.
Hammond, IL, Personal Injury Cases We Handle
Our personal injury lawyers have experience with many kinds of cases, including:
Car accidents – Thousands of drivers are injured on Illinois roads every year, and in many cases, the drivers who are hurt are not the ones who caused the crash. Negligent drivers who are speeding, impaired, distracted, or otherwise ignoring the rules of the roads should be held liable for their actions. Our firm is also equipped to handle motorcycle accidents, bicycle accidents, and pedestrian accidents.
Truck accidents – There may be fewer semi-trucks than passenger cars on the roads, but when truck accidents occur, they often cause horrific injuries. One common cause of truck accidents is drivers ignoring regulations by going too long without sleep, which puts the truck driver and anyone around them in serious jeopardy. Other examples of truck driver negligence include things like driving while impaired, distracted driving, failing to check blind spots, and speeding.
Construction accidents – There are numerous safety hazards at construction sites that can potentially injure both construction workers and passers-by. People can fall into open pits, they might be injured by a construction vehicle, they can be struck by falling objects, and they can be injured after being exposed to toxic chemicals. Whether you were injured on the job while working at the construction site or you were a visitor to the site, you could obtain compensation, either through a workers' compensation claim or a claim or lawsuit against an at-fault party.
Medical malpractice – Doctors, nurses, and other healthcare professionals have a duty to prevent harm to their patients, yet instances of medical malpractice are frighteningly common. Many medical errors, such as prescription errors, delayed diagnoses, lab errors, and surgical errors, could have been prevented, and healthcare providers need to be held accountable when they don't provide a reasonable standard of care.
Birth injuries – Newborns who suffer birth injuries at the hands of doctors or nurses often need intense medical care for the rest of their lives. Some acts that can cause a birth injury include improper use of birthing tools, handling a newborn baby too roughly, and failing to properly monitor the baby's mother during pregnancy and labor.
Nursing home abuse and neglect – Many nursing home residents are subjected to awful abuse at the hands of other residents or facility staff members. Nursing home residents can also be the victims of identity theft or be coerced into giving their money away, especially if they have a neurological disorder. A lawyer can help you hold a nursing home or its staff liable for injuries you or a family member have suffered.
Dangerous products – Due to lax government oversight, there are many everyday products that can be incredibly dangerous to both children and adults alike. Some of these dangerous products include things like household cleaners, children's toys, and bigger things like cars. If you're harmed by using them as the manufacturer recommended, you could pursue compensation.
Wrongful death – If someone dies in an accident that was not their fault, their family has the right to pursue compensation for the emotional and financial support they have lost. While a lawsuit will not erase the pain of losing a family member, it does offer you a way to hold the negligent party accountable for what they have done.
We also handle e-bike accidents, electric scooter accidents, and premises liability accidents, including injuries from dog bites, elevators and escalators, fires, slip and falls, stair collapses, and swimming pool injuries.
How Much Is a Personal Injury Case Worth?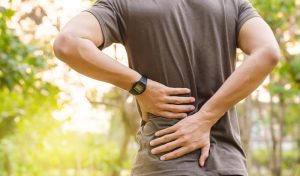 The potential compensation in an Illinois personal injury case can be broken down into three categories, which are:
Economic damages – Economic damages are compensation for the direct financial losses you have incurred due to an accident. This category includes things like your lost wages, reduced future earnings, medical bills, and the value of your damaged personal property.
Non-economic damages – Non-economic damages are compensation for the intangible losses you suffer in an accident that, while real, are harder to assign a specific dollar value. This category includes things like the pain and suffering from your injuries, any emotional or mental distress you have experienced, how the accident has affected your quality of life, and so on.
Punitive damages – While economic and non-economic damages are meant to compensate you for your accident-related losses, punitive damages are meant to punish defendants who have acted in an especially egregious manner, as well as deter them and others from similar acts of negligence. Punitive damages can only be awarded in court and only in some cases, and you will have to prove the defendant's actions were intentional, fraudulent, or willful and wanton (meaning they were extremely reckless and ignored the potential danger to others).
How a Hammond Personal Injury Lawyer Can Help with Your Case
If you have been injured in an accident, here are a few ways our Hammond personal injury attorneys can help with your case:
Making life easier for you – Trying to build a strong legal case while you are recovering from major injuries is difficult. A personal injury lawyer can take care of most of the legal work for you, which means you can focus on your recovery and getting the treatment you need.
Maximizing the value of your claim – It is important to account for all your injuries and losses in an accident, as you usually only have one chance at recovering compensation from the liable party. A Hammond personal injury attorney from Karlin, Fleisher & Falkenberg, LLC can conduct a thorough investigation of the accident to identify all your losses, making it easier for you to maximize the value of your claim.
Preparing your case for court – Chances are your case will end in an insurance settlement, and your attorney can assist with settlement negotiations to make sure you get a fair deal. However, if settlement talks break down, you may need to take your case to court to enforce your rights. If your personal injury case goes to trial, you need an attorney's help to prepare and develop your legal strategy.
Contact a Personal Injury Attorney from Karlin, Fleisher & Falkenberg, LLC
You have a limited amount of time to take legal action after an accident, and you need to get started on your personal injury case as soon as possible. The team at Karlin, Fleisher & Falkenberg, LLC is ready to get started at your earliest convenience. You can call 312-346-8620 or visit our contact page today to set up a confidential case review.