Chicago Nursing Home Abuse Attorneys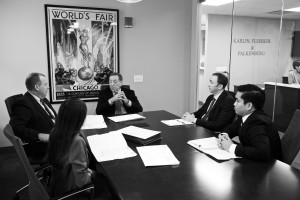 The decision to trust your loved one's care to a nursing home was likely a complicated and difficult one for your family. Once your family was able to select a facility and trust its staff with the care of your loved one, you had every reason to believe that he or she would only be treated with dignity and compassion throughout the duration of his or her stay.
Sadly, nursing home abuse still happens even under unlikely circumstances. If you suspect your loved one has been abused at his or her nursing home, you have every reason to be angry. More than that, the Chicago nursing home abuse lawyers at our personal injury law firm can take decisive legal action against the responsible party to pursue compensation for all of your loved ones' suffering. Karlin, Fleisher & Falkenberg, LLC is poised to help you and your family overcome the challenges that come with discovering a loved one was abused in a nursing home. Call us at (312) 346-8620 to set up a free consultation today.
Know the Warning Signs of Nursing Home Negligence and Abuse
While the more egregious forms of physical abuse will be immediately apparent, residents of nursing homes may be subjected to a range of other behaviors that actually constitute physical abuse—for instance, it would be considered abusive for unreasonable force to be used as a means to restrain a resident. Once you have done what is necessary to protect your loved one from any further mistreatment, we can help you take legal action against your loved one's abusers.
Allegations of sexual abuse are serious and will need to be duly investigated by the appropriate authorities. That being said, you need to take immediate action to protect your loved one if you suspect he or she has experienced unwanted or otherwise non-consensual sexual contact. While we will be able to use the official report as a basis for our claim against the responsible party, we will do everything in our power to demonstrate just how devastating this has been for your loved one.
Emotional abuse may be subtle and go undetected, as it can take multiple forms. Although it may involve verbal or nonverbal actions, this type of abuse can be highly damaging to an elder person. Be aware of the types of emotional or psychological abuse, such as blaming the victim, ridiculing or humiliating the older person, causing the person to be isolated, intimidation, or other threatening actions toward the person. As with all other forms of abuse, it is critical to take action to ensure the safety of your loved one and to contact our team for support and guidance regarding the options available to you. Signs of emotional or psychological abuse can include that the older adult withdraws from activities and socialization, a caregiver will not allow the older adult to be alone with any other family member, and the older adult is controlled by someone else.
Just because the actions of staff are not directly causing harm to your loved one does not mean that he or she is not being abused. In fact, any willful failure to provide adequate care deemed "necessary to avoid physical harm, mental anguish, or mental illness of a resident" constitutes neglect, according to the Illinois Nursing Home Care Act. If you believe that the negligence of nursing home staff members has caused your loved one to suffer, you should contact our team as soon as possible.
As outrageously obvious as it may be, nursing home staff members must actively monitor how much and how often their residents are eating and drinking. There are no circumstances under which any person living in a nursing home should become malnourished or dehydrated. Bearing that in mind, you have every reason to be angry on discovering that your loved one has suffered the thoroughly avoidable consequences of either condition. We can help you take the responsible party to court where they will be held accountable for their deplorable neglect.
Learn More: How You Can Prevent Nursing Home Abuse of a Loved One
Nursing home staff members should know how often residents with limited mobility will need assistance shifting in their beds to prevent bed sores from forming—in fact, residents probably need assistance shifting positions with greater frequency just to be comfortable. In any event, bed sores can be as potentially dangerous as they are thoroughly avoidable, and we can help you develop a claim that shows just how complicit the nursing home was in your loved one's injury.
Few other accidents will carry the same potential to seriously affect an elderly person's health as a fall. Nursing home facilities and their staff should know this and, more importantly, what they need to do to prevent falls on their premises. For instance, special care must be taken to ensure that walkways are well-maintained, level, and clear of obstruction. While it may be impossible to prevent all falls, nursing homes may be held liable for any failure on their part to protect their residents.
Read More: Real Stories of Nursing Home Abuse
Nursing Home Abuse FAQs
If you have questions about nursing home abuse and what steps you can take to put an end to this horrific mistreatment, call Karlin, Fleisher & Falkenberg, LLC at (312) 346-8620 right away. Read these helpful FAQs below, and make sure to seek immediate help if you suspect or have proof of abuse in an elder care facility.
How do nursing home faculty members take advantage of the elderly?
Elder citizens that are living in nursing home facilities are often in a state where they are fragile, physically and/or mentally. Additionally, these citizens are dependent on the help of nursing home staff members for eating, getting out of bed, getting dressed, receiving health care, and many other needs. This power dynamic makes elderly residents vulnerable and sometimes at the mercy of nursing home staff members. In unfortunate instances, staff members will use the fragility and vulnerability to take advantage of residents physically, emotionally, sexually, or financially. If you have experienced an instance of abuse or are suspicious of foul play in your elderly loved one's nursing home facility, you need to take action as soon as possible.
What are the common signs of nursing home abuse?
If you are suspicious of foul play going on in your elder loved one's nursing home facility, be on the lookout for some of the common signs of abuse. Whether it is emotional, physical, financial, or sexual abuse, there are many signs that point to the problem. Common signs of abuse include recurring bruises, dehydration, cuts or lacerations, unexplained injuries, sudden or unusual change in behavior, unwillingness to eat or interact with others, emotional distancing, and unusual fear or behavior around staff members. If you notice these signs or any other suspicious or unusual behaviors, you may want to take action. The attorneys of the Karlin, Fleisher & Falkenberg, LLC are dedicated to protecting the rights and well-being of elders and we are here to help your loved one get the proper care they need.
What should I do if I suspect nursing home abuse?
If you notice or suspect nursing home abuse, you need to take action immediately. Typically, the health or well-being of nursing home residents is already fragile, and if they do not receive proper care, their lives could be at risk. First, if you feel that it is necessary, you will want to remove your loved one from the care of the facility, at least temporarily, so that you know they are safe. Then, you need to report the facility to your state's nursing home abuse hotline. For the state of Illinois, you will report the abuse to the Illinois Department of Public Health at 1-800-252-4343. This will ensure that the nursing home is investigated and evaluated. Finally, contact a tough and qualified nursing home abuse attorney to protect your rights, the rights of your loved one, and the lives of all of the elderly residents. The attorneys of the Karlin, Fleisher & Falkenberg, LLC are devoted to protecting our society's elders and we will do all we can to fight for the care they need.
Nursing Home Abuse Statistics
Sadly, far too many older Americans suffer abuse when they are unable to completely take care of themselves. Studies have estimated that only approximately one out of every fourteen cases of elder abuse is actually reported to authorities. Even so, approximately ten percent of Americans over the age of 60 have experienced some type of elder abuse. Of the abuse suffered, physical, psychological/emotional, verbal, and sexual abuse are common, as well as neglect or exploiting an older person financially. Overall, this amounts to approximately five million elders experiencing abuse every year.
Although anyone can abuse an older person, typically the perpetrator of abuse is a family member, often an adult child or a spouse. Studies show that the most common type of abuse is verbal abuse, followed by financial exploitation and physical abuse. A large study in New York found that out of 260,000 older adults, one out of thirteen had been victims of elder abuse in the past year. The subjects of the study were much more likely to report financial exploitation rather than other forms of abuse.
In nursing homes, in particular, a significant number of complaints about the facilities involve abuse, neglect, or some form of exploitation. Many of the surveys used by states to obtain data from nursing homes regarding safety found that the surveys do not always catch all of the information that should be captured. This means that many instances of harm go unreported. An additional factor in a nursing home setting is that other residents can be abusive, possibly to a greater extent than staff members abusing residents.
Trends show that reports of elder abuse are increasing with time. It is essential that cases of elder abuse are reported and that victims have an opportunity to take back control. An elder who has been abused has three times the likelihood of death compared to those who have not been abused. The costs of elder financial abuse are significant, with estimates ranging from nearly $3 billion per year to over $36 billion per year.
Contact a Nursing Home Abuse Attorney in Chicago
If someone you love has been mistreated while being cared for in a nursing home facility, you have every right to be angry. Our legal team can help you fight for your loved one's rights and help you pursue compensation for all the pain and suffering your loved one was forced to endure. To speak with a nursing home abuse attorney at the Chicago offices of Karlin, Fleisher & Falkenberg, LLC, about the particulars of your claim, please call (312) 346-8620 today.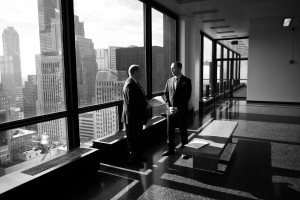 To Karlin, Fleisher & Falkenberg, LLC Please accept my sincere appreciation for the services your agency provided to me and my family on the Jessie Palmer wrongful death cases. There were so many issues that needed to be resolved, and with your assistance we were able to finally get the diagnosis report printed. My stepdaughters asked me to thank you as well for the settlements they received from their father's estate. We humbly appreciate the wonderful job your firm did with our case. In the future we will refer family and friends to your agency.
Thank you so much for your diligent, professional, and thorough handling of my car accident settlement. You were beyond helpful, accommodating, and supportive during the process. You patiently explained, in detail, the procedures that would take place during the course of the claim. You continually updated me as progress was made and gave me in-depth details. Being that I was a novice to this type of practice, you advised me as to what was realistic, yet fair, as far as when, how, and monetarily the claim would be settled. When an offer was made, you advised me accordingly, and counter-offered for what you believed to be a reasonable and objective settlement. Beyond that, you also worked determinedly to reduce my medical claims and had great success. An attorney friend of mine went as far to say that you "hit a home run" when you negotiated my settlement. I want you to know how much your guidance and attentiveness to my claim meant to me. I will definitely recommend you and your firm should any of my acquaintances need legal advice in the future.
Jonathan Fleisher was more than just my lawyer. He was my advocate and was very thorough with my case. Communication was well furnished which made for an easy process. Mr. Fleisher fought for my rights and did so justly with much empathy and compassion. I am more than elated with the outcome and how my case was handled by Mr. Fleisher. I would highly recommend him to friends , family or anyone who wants someone who will work diligently on their case. I appreciate and am very thankful for Mr. Jonathan Fleisher
Over the past couple of years I have had the privilege of Mr.Jonathan Fleisher representing me for a personal injury case that has greatly impacted my life. Mr. Fleisher fought hard and diligently on my behalf and always kept my best interests in mind. It has been truly refreshing as well as a blessing to have someone this skillful and professional buckling down and making sure every detail is captured to support my case. He has delivered exceptional service and I would recommend him to anyone that needs a personal injury attorney.
Dear J.B. ,
I wanted to thank you, for the job you did on my case. You were not only an excellent lawyer, you were a friend along the way as well. You always promptly called me, addressing my questions and concerns. As far as my settlement goes, I couldn't have expected more then you got for me. Many lawyers "brag" , about the amount of settlements they get for their clients, on their T.V. commercials . You, got me more then these lawyers "brag" about. Thank you for getting me such a strong settlement, and being a friend as well, along the way. I'd be more then happy to talk to anyone who would like to know , what a fine attorney you are. Thank you for being there for me. Sincerely,
It was not only comforting to have skilled, knowledgeable and experienced attorneys and staff during one of the most difficult times of my life, but to be supported by people who had my best interest at heart and genuinely cared about me and my personal feelings made all the difference in the world. I walked in as a client and was cared for by a family, and for that I'll be forever grateful! H. B.
Jonathan was amazing. He communicated very well, he was always looking out for my best interest. He was easy to talk to and very thorough with my case and I was elated and blessed to have a lawyer such as Jonathan by my side. I would highly recommend him! Even after the case was settled he still contacted me to follow up and check it with me. He is someone who really cares about his clients and treated me as a person not just a case #. Thank you for everything Jonathan!
I was involved in a car accident and was referred to this office. Nick Drury was the attorney who handled my case and he was nothing short of phenomenal. Personable, professional, took the time and answered my questions, accessible, very responsive via email. He also advised as to what would be in my best interest and negotiated very well on my behalf. What was an additional plus is he resolved my case promptly. Thank you Nick- I highly recommend him for anyone who is need of a personal injury attorney!