Nursing Home Abuse Lawyer in Chicago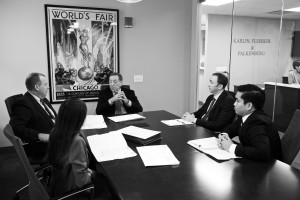 Sadly, nursing home abuse and neglect happen even under unlikely circumstances. If you suspect your loved one is being abused at their nursing home, you have every reason to be upset. The nursing home abuse lawyers at our Chicago personal injury law firm can take decisive legal action against the responsible party. If you would like to move forward with a case, contact us for a free case review and legal consultation.
Karlin, Fleisher & Falkenberg, LLC is well-equipped to help you and your family deal with the challenges of discovering a loved one was abused in a nursing home. We can help you pursue compensation for both your loved one's suffering as well as other costs related to the incident.
Call us at 312-346-8620 to set up a free consultation today.
Know the Warning Signs of Nursing Home Negligence and Abuse
The decision to trust your loved one's care to a nursing home was likely a complicated and difficult one for your family. Once your family selected a facility and trusted its staff with the care of your loved one, you had every reason to believe that he or she would only be treated with dignity and compassion throughout the duration of his or her stay.
When a long-term care facility fails to meet its legal obligation and moral duty, that's where we come in.
Below, we outline the most common types of abuse and neglect that our clients come to us with.
While the more egregious forms of physical abuse will be immediately apparent, residents of nursing homes may be subjected to a range of other behaviors that actually constitute physical abuse. For instance, it would be considered abusive for unreasonable force to be used as a means to restrain a resident. Another example of physical abuse is medication errors, such as the administration of prohibited medications or the withholding of prescribed medications.
Once you have done what is necessary to protect your loved one from any further mistreatment, we can help you take legal action against your loved one's abusers.
Allegations of sexual abuse are serious and will need to be duly investigated by the appropriate authorities. That being said, you need to take immediate action to protect your loved one if you suspect he or she has experienced unwanted or otherwise non-consensual sexual contact. While we can use the official report as a basis for our claim against the responsible party, we will do everything possible to demonstrate just how devastating this has been for your loved one.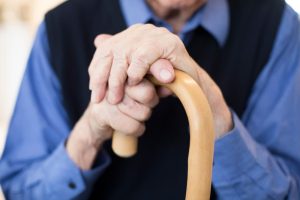 Emotional abuse may be subtle and go undetected, as it can take multiple forms. It may involve verbal or nonverbal actions, and this type of abuse can be highly damaging to an elder person.
The following behaviors are all types of emotional or psychological abuse:
blaming the victim
ridiculing or humiliating the older person
causing the person to be isolated
intimidation or other threatening actions toward the person
Signs of emotional or psychological abuse can include:
withdrawal from activities and socialization
that a caregiver will not allow the older adult to be alone with any family members
that the older adult seems to be controlled by someone else
As with all other forms of abuse, it is critical to take action to ensure the safety of your loved one. Contact our team for support and guidance regarding the options available to you.
Financial abuse of the elderly is also frequently referred to as material exploitation or financial exploitation. This type of elder abuse occurs when someone illegally or improperly takes another person's funds, property, or assets.
In nursing facilities, residents are extremely vulnerable to this type of mistreatment. Whether they are tricked into giving their abuser property, are unaware that they are being stolen from, or if they are not cognitively able to recognize or stop it, it is an all-too-frequent occurrence in elder care and assisted living facilities across the U.S.
If you notice the signs of financial abuse of an elderly loved one, an attorney could help you put an immediate stop to it and help you hold the responsible party accountable.
It is not only the actions of nursing home staff that can cause harm to your loved one. According to the Illinois Nursing Home Care Act, any willful failure to provide adequate care deemed "necessary to avoid physical harm, mental anguish, or mental illness of a resident" constitutes neglect.
If you believe that the negligence of nursing home staff members has caused your loved one to suffer, you should contact our team as soon as possible.
As outrageously obvious as it may be, nursing home staff members must actively monitor how much and how often their residents eat and drink. There are no circumstances under which any person living in a nursing home should become malnourished or dehydrated. With that in mind, you have every reason to be angry on discovering that your loved one has suffered the thoroughly avoidable consequences of either condition. We can help you take the responsible party to court where they will be held accountable for their deplorable neglect.
Learn More: How You Can Prevent Nursing Home Abuse of a Loved One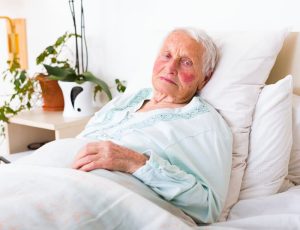 Nursing home staff members should know how often residents with limited mobility will need assistance shifting in their beds to prevent bed sores from forming. In fact, residents probably need assistance shifting positions more frequently just to be comfortable. In any event, bed sores can be as potentially dangerous as they are thoroughly avoidable, and we can help you develop a claim that shows just how complicit the nursing home was in your loved one's injury.
How to Recognize the Early-Stage Warning Signs of Bed Sores
Few other accidents will carry the same potential to seriously affect an elderly person's health as a fall. Nursing home facilities and their staff should know this and, more importantly, what they must do to prevent falls on their premises. For instance, special care must be taken to ensure that walkways are well-maintained, level, and clear of obstruction. While it may be impossible to prevent all falls, nursing homes may be held liable for any failure on their part to protect their residents.
Alzheimer's disease is the most common form of dementia. It affects memory, language, and thought. Memory loss is one of the first symptoms people notice. As the disease progresses, they can struggle with speech, judgment, and performing routine tasks.
Those suffering from Alzheimer's rely on their caregivers to provide compassionate emotional and physical support. If someone with the disease is mistreated in a nursing home, our attorneys stand ready to help you demand answers, justice, and compensation.
Nursing home staff are trusted with the care and protection of your loved one. However, not all staff members are conscientious, nor are they all trained to the same degree.
Restraints, physical or emotional, can be used unnecessarily upon your loved one in an effort to control their behavior. You may notice bruising on your loved one's limbs or restraints left attached to the bed frame.
If you believe that your loved one has been unnecessarily restrained, you will want to investigate. Our attorneys are ready, willing, and able to help you get answers and compensation for any mistreatment your loved one suffered due to the use of improper restraints.
Sometimes nursing homes are understaffed, overpopulated, or have staff who are improperly trained. In those cases, some residents who are cognitively impaired but not physically impaired may bully or be aggressive with more docile residents.
If your loved one has experienced abuse from another resident at their nursing home facility, you should contact Karlin, Fleisher & Falkenberg, LLC immediately. Our nursing home abuse lawyers have years of experience with nursing home abuse cases. Not only will they help you make it stop, but they can also determine if the nursing home administration or someone else should have been watching your loved one when the abuse occurred. It is possible they can be held liable for any injuries your loved one suffered from the abuse.
Real Stories of Nursing Home Abuse
Chicago Area Nursing Homes
The experienced Chicago nursing home abuse attorneys at Karlin, Fleisher & Falkenberg, LLC are committed to pursuing justice for elderly victims of abuse and neglect. If your elderly loved one has suffered injuries due to negligence or an intentionally harmful act by a caregiver or facility, call us now at 312-346-8620 to schedule a free consultation.
We handle elder abuse and wrongful death claims from all nursing homes in the greater Chicago area, including but not limited to the following nursing homes:
Alden – Founded in 1971, the Alden Network has over 40 sites. Alden offers short-term rehabilitation, assisted living, memory care, skilled nursing, and independent senior living. The headquarters is at 4200 W Peterson Ave. Ste. 140 in Chicago.
Aperion – Founded in 2014, Aperion Care has dozens of facilities in the Chicago area, many of which specialize in the needs of long-term care residents, including individuals who need assisted living or hospice and those who have Alzheimer's and dementia. The headquarters is in Lincolnwood, Illinois, at

4655 W Chase Ave.

Arden Courts (now ProMedica) – A ProMedica company, Arden Courts has memory care and assisted living locations in Chicagoland. Arden Courts is organized by "house," each with a living room, dining room, kitchen, and bath.
Astoria Place – Astoria Place residents can choose private or semi-private rooms. The facility was recently renovated and has newly redesigned accommodations. Headquarters are located at 6300 N. California Ave. in Chicago.
Belmont Village – Founded in 1997, Belmont Village offers independent living, assisted living, and memory care. They have over two dozen communities in the U.S. and in Mexico City. The corporate office is in Houston, Texas.
Bria –Founded in 2010, Bria offers long-term care options, including specialized Alzheimer's and dementia care. The headquarters are located in Skokie, Illinois.
Fair Oaks – Fair Oaks Health Care Center is a non-profit Medicare-certified skilled nursing home with private and semi-private rooms. Fair Oaks recently went through an expansion and remodeling, which added an inpatient rehab therapy wing and a therapy gym. Fair Oaks is located at 471 W. Terra Cotta Ave. in Crystal Lake, IL.
Generations – Founded in 1991, Generations Healthcare Network offers skilled nursing, rehabilitation, long-term care, and independent living. Its headquarters is located at 6840 N. Lincoln Ave. in Lincolnwood, IL.
Grove – The Grove at the Lake provides skilled nursing care, rehab therapy, in-house beside hemodialysis, and dementia & Alzheimer's care. There are eight Grove locations throughout Illinois. The headquarters is located at 2534 Elim Avenue in Zion, IL.
Heritage – Founded in 1960, Heritage Operations Group operates senior care campuses ranging from independent to assisted living. Heritage has more than 50 locations across Illinois and more than 4,000 employees. The headquarters is at 115 W. Jefferson St., Suite 401, in Bloomington, IL.
Integrity – Integrity Healthcare Communities is a healthcare management company that oversees ten long-term care skilled nursing facilities in the St. Louis Metro and Southern Illinois areas.
Lexington – Lexington Health Network offers health care and living options for the elderly. The company manages over 1,700 skilled nursing beds in 10 different post-acute, nursing, and long-term care buildings and over 500 independent retirement units. The first Lexington Health Care Center opened in Lombard, Illinois, in 1984. Their corporate offices are located at 665 W. North Ave. Suite 50 in Lombard.
ProMedica Senior Care (formerly ManorCare) – ProMedica Senior Care, a not-for-profit, mission-based provider and part of the ProMedica Health System, has locations nationwide.
Symphony – Symphony Post Acute Network consists of 30 facilities providing short-term post-hospital rehabilitation & care, long-term care, dedicated memory care, assisted living, independent living & supportive living. The headquarters are located in Chicago.
Tapestry 360 Health – Formerly Heartland Health Centers, Tapestry 360 Health is a federally qualified health center with 16 locations serving Chicago's north side and nearby suburbs. We provide over 28,000 patients with a medical home where we offer affordable and comprehensive primary care, oral health care, and mental health care services.
Warren Barr – Warren Barr facilities are located around Illinois and offer a variety of therapies and care services with a staff of skilled nurses, therapists, and licensed care professionals.
If you suspect your elderly loved one has suffered abuse at one of the nursing homes listed above, the nursing home abuse lawyers at Karlin, Fleisher & Falkenberg, LLC can help you take legal action against the responsible parties. Our highly skilled and compassionate attorneys will help you pursue compensation for your loved ones' suffering.
Call Karlin, Fleisher & Falkenberg, LLC at 312-346-8620 to schedule a free and confidential consultation.
Nursing Home Advocate Resources
Nursing Home Abuse FAQs
If you have questions about nursing home abuse and what steps you can take to end this horrific mistreatment, call Karlin, Fleisher & Falkenberg, LLC at 312-346-8620 immediately. Read these helpful FAQs below, and make sure to seek immediate help if you suspect or have proof of abuse in an elder care facility.
How do nursing home faculty members take advantage of the elderly?
Elder citizens that are living in nursing home facilities are often in a state where they are fragile, physically and/or mentally. Additionally, these citizens are dependent on the help of nursing home staff members for eating, getting out of bed, getting dressed, receiving health care, and many other needs. This power dynamic makes elderly residents vulnerable and sometimes at the mercy of nursing home staff members.
In unfortunate instances, staff members will use their fragility and vulnerability to take advantage of residents physically, emotionally, sexually, or financially. If you have experienced an instance of abuse or are suspicious of foul play in your elderly loved one's nursing home facility, you need to take action as soon as possible.
What are the common signs of nursing home abuse?
If you are suspicious of foul play going on in your elder loved one's nursing home facility, be on the lookout for some of the common signs of abuse, whether emotional, physical, financial, or sexual.
Common signs that victims of nursing home abuse display include recurring bruises, dehydration, cuts or lacerations, unexplained injuries, sudden or unusual change in behavior, unwillingness to eat or interact with others, emotional distancing, and unusual fear or behavior around staff members. If you notice these signs or any other suspicious or unusual behaviors, you may want to take action.
The attorneys of the Karlin, Fleisher & Falkenberg, LLC are dedicated to protecting the rights and well-being of elders, and we are here to help your loved one get the proper care they need.
What should I do if I suspect nursing home abuse?
If you notice or suspect nursing home abuse, you should act immediately. Typically, the health or well-being of nursing home residents is already fragile, and if they do not receive proper care, their lives could be at risk.
First, if you feel it is necessary, you will want to remove your loved one from the care of the facility, at least temporarily, so that you know they are safe.
Then, you need to report the facility to your state's nursing home abuse hotline. For the state of Illinois, you will report the abuse to the Illinois Department of Public Health at 1-800-252-4343. This will ensure that the nursing home is investigated and evaluated.
Finally, contact a tough and qualified nursing home abuse attorney to protect your rights, the rights of your loved one, and the lives of all of the elderly residents.
The attorneys of the Karlin, Fleisher & Falkenberg, LLC are devoted to protecting our society's elders, and we will do all we can to fight for the care they need. Contact us to schedule a free consultation.
Nursing Home Abuse Statistics
Nursing home abuse and elder abuse are issues that affect millions of senior citizens across the United States every year. Unfortunately, this type of abuse is often invisible. Victims don't report abuse due to fear or intimidation. While many assume that abuse in nursing homes only happens in rare cases, the reality is that it is much more widespread.
As the population ages, it's estimated that 17 percent of the American population is 65 or older, and 13 percent is 85 or older, according to a Census American Community Survey Report. A significant portion of the population is at risk for the types of abuse described here. Unfortunately, nursing home abuse is a growing problem for the elderly in our society.
The National Council on Aging estimates that up to five million older Americans are abused yearly. This number includes physical, emotional, sexual, and financial abuse. The National Center on Elder Abuse estimates that only 1 out of 14 cases is reported to authorities, indicating that the prevalence of nursing home abuse may be even higher than these estimates.
Many experts believe financial exploitation is self-reported more than other forms of abuse or neglect. According to a 2011 study, older Americans lose a minimum of $2.9 billion annually due to elder financial abuse and exploitation. Furthermore, 2 in 3 staff in institutions such as nursing homes and long-term care facilities admitted to committing abuse in the past year.
According to the Centers for Disease Control, elder abuse is common, with 1 in 10 people aged 60 and older experiencing abuse at home. In addition, the CDC reports that from 2002 to 2016, over 643,000 older adults received treatment in emergency rooms for nonfatal assaults, and over 19,000 homicides occurred.
The CDC also reports that men have higher rates of both nonfatal assaults and homicides than women, with the rate for nonfatal assaults increasing by more than 75 percent among men and more than 35 percent among women.
Most abusers are family members, most often adult children, spouses/partners, and others. A 2010 study reported that 11 percent of the elderly population in the United States had experienced elder abuse or neglect in the year prior. However, this study did not include elders with dementia or those living in long-term care facilities, which means that the actual rate of elder abuse is likely higher than reported.
Additionally, elders who experience abuse, neglect, or self-neglect face a considerably higher risk of premature death. Older adults who are abused or mistreated are three times more likely to die within the next decade than same-age adults who are not, highlighting the importance of preventing abuse before it occurs and intervening in cases where it is suspected.
The prevalence of nursing home abuse, as evidenced by available statistics, is staggering. Elder abuse is an unfortunate reality we can all work to prevent. Nursing homes often fail to provide adequate care for their elderly residents, leaving them vulnerable to abuse from staff, visitors, and other residents.
It is essential to understand the various forms of abuse that may be taking place in nursing homes and to remain vigilant in monitoring caretakers' actions. There must be a commitment to providing adequate training and oversight to protect vulnerable adults from abuse or neglect.
Contact a Nursing Home Abuse Attorney in Chicago
If someone you love has been mistreated while being cared for in a nursing home facility, you have every right to be angry. Our legal team can help you fight for your loved one's rights and help you pursue compensation for all the pain and suffering your loved one was forced to endure. Our team has a reputation for empathy, compassion, and getting results.
To schedule a free consultation to speak with a nursing home abuse attorney at the Chicago offices of Karlin, Fleisher & Falkenberg, LLC, please call 312-346-8620 today.
Read more: