Chicago Generations Nursing Home Abuse and Neglect Attorneys 
An internet search for nursing homes in the Chicago area turns up beautifully designed web pages with pictures of smiling elderly residents and kind-looking healthcare staff. It can also turn up one-star reviews and warnings from others to stay away. It can be hard to sort through what is fact and what is fiction.
Generations and similar nursing home communities tout themselves as safe, supportive healthcare facilities that offer residents all the luxuries of home, including comfort and quality care. What happens when you begin to suspect that your loved one is not receiving the quality healthcare that was promised, and may actually be suffering at the hands of their caregivers or fellow residents?
At Karlin, Fleisher & Falkenberg, LLC, we are serious about investigating claims of abuse, neglect, or mistreatment of the elderly at nursing home facilities. We understand that it may be difficult, if not impossible, for some elderly family members to come forward with their experiences of abuse. If you see potential signs of abuse or neglect, however, you have options.
The legal team at Karlin, Fleisher & Falkenberg, LLC has both the experience and the resources it takes to thoroughly investigate allegations of abuse. If you suspect some form of abuse may be taking place, please reach out to us at (312) 346-8620 for a consultation with a seasoned attorney.
What Is the Definition of Nursing Home Abuse?
At its core, nursing home abuse is defined as an individual with power or authority over an elderly adult intentionally inflicting harm or putting that person in jeopardy. In a nursing home setting, the individual with power or authority tends to be a nurse or caregiver. While the definition may seem straightforward, it is intentionally a bit vague. That is because "intentionally inflicting harm" can refer to many different things.
Abuse isn't always about hitting or being physical with a resident. Inflicting harm can come in a wide variety of forms, from physical harm to emotional or psychological harm. In fact, data from the World Health Organization shows that physical abuse in nursing homes is not the most prevalent form of abuse.
What Are the Different Forms of Abuse?
There are several different forms that abuse can take place. While the physical signs of abuse can be more easily identified, all forms of abuse can take a serious toll on the health of an elderly nursing home resident. Studies have found that the risk of death for elderly individuals increases significantly when they are exposed to any form of abuse.
In fact, the National Council on Aging suggests that elderly residents who have suffered abuse are at a 300 percent higher risk of death than those who have never suffered from abuse. Abuse can take several different forms; these are the most common types of abuse:
Physical abuse: This is the act of inflicting physical harm or pain on an elderly resident or adult. Physical abuse can lead to broken bones, unusual bruises or bleeding, marks or cuts, and other physical signs of injury.
Emotional abuse: This type of abuse can take the form of yelling, insulting, humiliating, berating, isolating, or otherwise inflicting mental anguish or torment on an elderly resident. Changes in mood, eating, and sleeping patterns may be signs that a loved one is being emotionally abused.
Financial abuse: Financial abuse occurs when a caregiver, staff member, or other resident steals, swindles, or manipulates money from an elderly individual. This type of abuse can include stealing personal property from a resident, gaining access to their bank account, forging checks, even manipulating them into a scam or bogus investment opportunity.
Sexual abuse: Sexual abuse is one of the least reported forms of abuse in nursing homes. Not only is there still a stigma surrounding sexual abuse, but predators also tend to choose victims who can't communicate that abuse is happening or won't be believed because of cognitive conditions. Sexual abuse is rape, fondling, unwanted touching, viewing of inappropriate materials, or the taking or distributing of sexual pictures or videos.
Is Neglect Considered Abuse?
In a word, yes. Neglect can be seen as a form of abuse. Neglect is not a simple act of making a mistake. Neglect is the systematic failure of a caregiver to address the basic needs of an elderly resident. It is a pattern that leads to long-term suffering and serious injuries and medical complications for residents on the receiving end.
A scientific study conducted in 2011 found that at least 21 percent of nursing home residents had been neglected at some point over a 12 month period of time. There are even subcategories of neglect, including:
Medical neglect: The failure of a caregiver to provide to a resident's medical needs or condition.
Basic needs neglect: Failing to attend to the basic human needs of a resident, including failing to provide adequate food, water, and a clean environment free from safety hazards or harm.
Hygiene neglect: Not properly providing or helping a resident with basic hygiene, including laundry services, bathing, and dental care.
Social neglect: This type of neglect can include isolating a resident from others or not providing them with social or emotional care.
Signs of neglect may include bedsores, unchanged linens, poor hygiene, malnutrition, dehydration, and changes in mood or appearance.
How Can Karlin, Fleisher & Falkenberg, LLC Help My Family?
Caregivers hold an enormous amount of power over the residents they abuse, so much so that residents may fear coming forward because of retaliation. It is up to you to speak up for an abused family member and stop their nightmare from continuing. If you have suspicions that a loved one may be suffering from abuse while in a nursing home facility, you don't have to face the emotional and complex situation on your own.
Contact the legal team at Karlin, Fleisher & Falkenberg, LLC now. We will listen to your concerns, take your suspicious seriously, and conduct an investigation to get to the bottom of what is going on behind closed doors.
Call us today at (312) 346-8620 to set up a consultation with an experienced nursing home abuse attorney. Give your loved one their life back.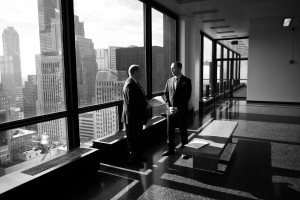 To Karlin, Fleisher & Falkenberg, LLC Please accept my sincere appreciation for the services your agency provided to me and my family on the Jessie Palmer wrongful death cases. There were so many issues that needed to be resolved, and with your assistance we were able to finally get the diagnosis report printed. My stepdaughters asked me to thank you as well for the settlements they received from their father's estate. We humbly appreciate the wonderful job your firm did with our case. In the future we will refer family and friends to your agency.
Thank you so much for your diligent, professional, and thorough handling of my car accident settlement. You were beyond helpful, accommodating, and supportive during the process. You patiently explained, in detail, the procedures that would take place during the course of the claim. You continually updated me as progress was made and gave me in-depth details. Being that I was a novice to this type of practice, you advised me as to what was realistic, yet fair, as far as when, how, and monetarily the claim would be settled. When an offer was made, you advised me accordingly, and counter-offered for what you believed to be a reasonable and objective settlement. Beyond that, you also worked determinedly to reduce my medical claims and had great success. An attorney friend of mine went as far to say that you "hit a home run" when you negotiated my settlement. I want you to know how much your guidance and attentiveness to my claim meant to me. I will definitely recommend you and your firm should any of my acquaintances need legal advice in the future.
Jonathan Fleisher was more than just my lawyer. He was my advocate and was very thorough with my case. Communication was well furnished which made for an easy process. Mr. Fleisher fought for my rights and did so justly with much empathy and compassion. I am more than elated with the outcome and how my case was handled by Mr. Fleisher. I would highly recommend him to friends , family or anyone who wants someone who will work diligently on their case. I appreciate and am very thankful for Mr. Jonathan Fleisher
Over the past couple of years I have had the privilege of Mr.Jonathan Fleisher representing me for a personal injury case that has greatly impacted my life. Mr. Fleisher fought hard and diligently on my behalf and always kept my best interests in mind. It has been truly refreshing as well as a blessing to have someone this skillful and professional buckling down and making sure every detail is captured to support my case. He has delivered exceptional service and I would recommend him to anyone that needs a personal injury attorney.
Dear J.B. ,
I wanted to thank you, for the job you did on my case. You were not only an excellent lawyer, you were a friend along the way as well. You always promptly called me, addressing my questions and concerns. As far as my settlement goes, I couldn't have expected more then you got for me. Many lawyers "brag" , about the amount of settlements they get for their clients, on their T.V. commercials . You, got me more then these lawyers "brag" about. Thank you for getting me such a strong settlement, and being a friend as well, along the way. I'd be more then happy to talk to anyone who would like to know , what a fine attorney you are. Thank you for being there for me. Sincerely,
It was not only comforting to have skilled, knowledgeable and experienced attorneys and staff during one of the most difficult times of my life, but to be supported by people who had my best interest at heart and genuinely cared about me and my personal feelings made all the difference in the world. I walked in as a client and was cared for by a family, and for that I'll be forever grateful! H. B.
Jonathan was amazing. He communicated very well, he was always looking out for my best interest. He was easy to talk to and very thorough with my case and I was elated and blessed to have a lawyer such as Jonathan by my side. I would highly recommend him! Even after the case was settled he still contacted me to follow up and check it with me. He is someone who really cares about his clients and treated me as a person not just a case #. Thank you for everything Jonathan!
I was involved in a car accident and was referred to this office. Nick Drury was the attorney who handled my case and he was nothing short of phenomenal. Personable, professional, took the time and answered my questions, accessible, very responsive via email. He also advised as to what would be in my best interest and negotiated very well on my behalf. What was an additional plus is he resolved my case promptly. Thank you Nick- I highly recommend him for anyone who is need of a personal injury attorney!