Chicago Truck Accident Attorneys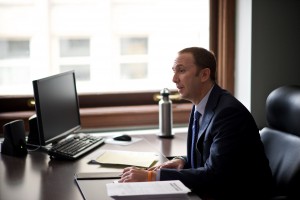 Trucking companies and the drivers they employ have a legal and ethical responsibility to protect other drivers on the road. Bearing that in mind, truck accidents victims have every reason to take legal action against the responsible party if they suspect the accident was caused by any form of negligence or recklessness.
If you or someone you love was hurt in a truck accident, it is crucial that you contact a lawyer as soon as possible. At Karlin, Fleisher & Falkenberg, LLC, our Chicago truck accident lawyers understand just how much may depend on this case, and our legal team can help you pursue aggressive legal action against whoever is responsible for all your pain and suffering.
Since 1970, the trial lawyers of Karlin, Fleisher & Falkenberg, LLC have been Chicago's go-to law firm for victims of serious truck accidents. For over four decades, we have dedicated our lives to fighting for Chicago citizens who have been injured in a truck accident caused by the negligent actions of others. Our truck accident attorneys have earned a reputation for being national leaders in truck accident law, and have recovered over 400 million for injured victims just like you. We understand the economic, physical, and emotional consequences of these types of accidents and we want to help you.
Our Illinois highways are traveled by large tractor trailers, tanker trucks, garbage trucks, and other types of heavy trucks. When truckers do not respect the road or other vehicles, they end up endangering our loved ones who travel on these roads. We also know that experience matters when it comes to handling severe injury cases, as the effects of a truck accident can be severe and long-lasting.
You need a firm that has the compassion to understand your struggles, and will explain the often complicated and confusing legal process. At Karlin, Fleisher & Falkenberg, LLC, our team has over 40 years of experience handling a wide variety of personal injury cases. Call us at (312) 346-8620 or you can also contact us through our online form or chat with us live. A dedicated member of our team is ready to talk to you about the accident.
Do I Need A Truck Accident Lawyer?
If you have been injured in an accident involving a truck or 18-wheeler, you likely do not know where to turn for help. As an injured victim in Chicago, you may be owed compensation for your pain and suffering, as well as medical expenses, therapy bills, and other costs incurred due to the accident. It is especially important to pursue this compensation if the accident occurred through no fault of your own. We firmly believe that you should not have to pay for someone else's mistakes or negligent actions, and we are ready to help make sure that you get the justice you deserve.
The legal process can be challenging. Choosing the right attorney can determine the outcome of your case. Let our firm handle the legal questions so that you are free to focus on full recovery from your injuries.
Why Choose Karlin, Fleisher & Falkenberg, LLC?
Our trial lawyer firm of Karlin, Fleisher & Falkenberg, LLC was founded in 1970 and for over four decades our firm has been a recognized leader in personal injury law. We have developed lasting relationships with our clients who rely on us for our legal experience and depend on us to be compassionate, communicative, accessible and tough. If you need a truck accident attorney in the Chicago area, you have a selection of other firms to work with. We firmly believe that our track record of success, our experience with truck accident cases, and our dedication to our clients sets us apart from the rest.
Our accident lawyers have a strong track record assisting individuals and families in the Chicago area. We have the resources and skills that you need on your side to ensure that justice is served and that no one else will have to suffer in the manner that you did. With our Chicago truck accident attorneys as your advocates, we are ready to fight to protect your best interests and seek full compensation for your injuries. Contact us today at (312) 346-8620 to speak with a member of our legal team.
Cases We Handle
Truck accidents are extremely dangerous, due to their sheer size and weight. Serious injury accidents happen across the Chicagoland area and are often caused by many factors, including:
Despite everything they know about the inherent dangers of the vehicles they operate, the fact is that some truck drivers still choose to get behind the wheel while they are under the influence of drugs or alcohol. As difficult as these decisions are to understand, the consequences of accidents caused by intoxicated truckers can leave victims and their families reeling.
When you and your family are ready to take legal action, we can help you pursue an aggressive line of action against the trucker responsible for your accident. Beyond that, our attorneys can help you work through the claims process with any insurance company obligated to compensate you for the injuries you sustained in the wreck.
Commercial trucks must undergo rigorous maintenance on a regular schedule to ensure their safety out on the road. Even when vehicles undergo scheduled maintenance that is performed by well-trained mechanics, however, it is virtually impossible to prevent serious accidents caused by defects in any of the mechanical systems that make up these vehicles.
When a mechanical defect is determined to be the cause of an accident, there is a good chance the company responsible for the design or manufacturing defect may be held financially liable for the consequences of the accident, rather than the company that was operating the vehicle at the time of the accident. These lawsuits are critical to enforcing the safety of the trucking industry.
When trucking companies fail to operate their businesses according to state and federal safety laws, it is almost unavoidable that serious accidents will occur. That being said, employers may be held liable for accidents caused by poor vehicle maintenance or inadequate training of their drivers, to name just a couple of the more common forms of employer negligence.
To file an employer negligence claim, we will need to be able to demonstrate that your accident was caused by one or more safety violations made by the trucking company. Though we may be able to recover compensation to help offset the costs of your accident, your lawsuit may also be used as a tool to help prevent accidents like this in the future.
When a trucking company has done everything they can to ensure that both their vehicles and their employees have what they need to do the job safely, the responsibility for safe conduct shifts to the truck driver. Unfortunately, some drivers fail to take this responsibility seriously and cause catastrophic and preventable accidents as a result.
Any failure to be aware of their surroundings or their limitations may result in a trucker causing a life-threatening accident. That being said, truckers should be mindful of all the inherent risks of their vehicle and know just how quickly their negligence or recklessness can become dangerous. Sadly, accidents caused by driver error and negligence are all too familiar.
As part of the training regimen, they are supposed to undergo before ever getting behind the wheel; truckers are taught how to monitor their vehicle's blind spots, known in the trucking industry as a "no-zone." That being said, there is a good reason to believe that a trucker can be held liable for accidentally hitting vehicles that are in one of the vehicle's blind spots.
Assuming the trucker was properly trained by his or her employer, your claim will need to be filed against the driver that caused the accident. Truckers must be sure there is not a vehicle in any of their no-zones before changing lanes or making a turn. Bearing that in mind, our lawyers can help you show that the trucker should have been able to prevent your accident.
Wrongful Death
Few things will have the power to affect your family as strongly as the sudden death of a loved one. Though legal action probably feels like a distant concept right now, a claim against the responsible party may be used to recover compensation for all the pain and suffering your family has been forced to endure since the accident.
In addition to the compensation, your family may be able to recover with a claim against the responsible party; your lawsuit may send a message to the trucking industry that can help prevent another family from experiencing a loss like your own. There are no excuses for accidents like these, and we can help your family hold the responsible party accountable for your loss.
Other contributing factors in truck accidents are driver fatigue, overloaded freight, excessive speed, equipment malfunction, or defective tires. Also, road conditions and the truck driver's failure to follow state and federal regulations can play a role in truck accidents.
Frequently Asked Questions
If you or someone you love has been hurt in an accident that was caused by someone else's negligence, you are likely to have more questions than you have answers right now. At Karlin, Fleisher & Falkenberg, LLC, our Chicago truck accident attorneys understand just how overwhelming all of this can be. To help you begin the legal process, we have provided answers to some of the most frequently asked questions people have in these situations:
How long do I have to file a claim after a truck wreck?
In most cases in Illinois and most other states, the statute of limitations is two years from the date you learn of your injury, not when you are injured in the accident. It is best to contact an attorney as soon as possible following an accident. Essential pieces of evidence regarding vehicle safety standards and driver logs can quickly be lost or destroyed.
What should I do if I am contacted by the trucking company before I've selected an attorney to represent me?
If you are contacted by the trucking company, remember that you do not have to speak to them until you've secured legal representation to protect your best interests. You should not give any recorded statements or give consent to any calls with the  company or their insurance provider. In addition, never sign any forms sent to you by other parties, and instead, contact an experienced truck accident attorney from Karlin, Fleisher & Falkenberg, LLC immediately.
What kind of evidence will I need to file my claim?
Any piece of evidence that can independently corroborate your claim will be indispensable to your case. For example, any police reports, witness testimony, and photographs of the accident would be very helpful. Also, if you have any receipts for all the medical and rehabilitative care you have undergone, pay slips that show how much income you lost during recovery, and any other documentation of the financial damages associated with the accident, this documentation can be helpful.
In the event of a truck accident, is the trucking company or the driver liable?
In any truck accident case, there may be multiple parties who share responsibility for injuries to other drivers. This may include the driver of the vehicle, the company that hired them or the owner of the truck. The facility where the truck was loaded and possibly the owner of the contents of the truck may share some liability for what happened to you. The driver is often simply an employee of the company, so they are viewed as a representative or extension of the company itself. Any actions that they take may be the responsibility of the company if they were acting within the scope of their employment. If they violated the company's rules and practices by driving under the influence of alcohol or drugs (for example) or driving when they should not have been on the road, the case may focus on the driver instead.
Truck Accident Statistics
Key Findings from the National Highway Transportation Safety Administration:
An estimated 111,000 people were injured in crashes involving large trucks in 2014—an increase of 17 percent from an estimated 95,000 in 2013.
In 2014 there were 3,903 people killed in crashes involving large trucks, a 2-percent-decrease from 2013. However, in 2014, seventy-three percent of the people killed in large-truck crashes were occupants of other vehicles.
Large trucks were more likely to be involved in fatal multiple-vehicle crashes as opposed to fatal single-vehicle crashes than were passenger vehicles (81% of fatal crashes involving large trucks are multiple-vehicle crashes, compared with 59% for fatal crashes involving passenger vehicles).
Illinois Accident Statistics
According to the 2015 Illinois Crash Facts and Statistics from the Illinois Department of Transportation, here are some tractor-trailer crash statistics:
There were 11,769 crashes involving tractor-trailers in Illinois in 2015. Tractor-trailer crashes account for 3.8 percent of total crashes.
Fatalities resulting from tractor-trailer crashes decreased by 5.3 percent from 2014 to 2015. The number of fatal crashes also decreased by 7 percent.
Contact an Experienced Truck Accident Lawyer in Chicago
Since 1970, we have been representing injured clients in the Chicago area, and we can represent you. The Chicago truck accident attorneys of Karlin, Fleisher & Falkenberg, LLC provide responsible and effective legal representation through their extensive experience, compassion, and a focus on the individual and their family. You can trust our experience, track record, and reputation as we work for you.
If you or someone you love was injured in a truck accident that was caused by the negligence or recklessness of someone else, you might be eligible to pursue compensation with a claim against the responsible party. To speak with a truck accident attorney in Chicago about the particulars of your case, please call our Chicago offices at (312) 346-8620 today. You may also complete our email form or chat live to learn more about what our experienced team can do to help you. Click here to see how we can help you in a wreck.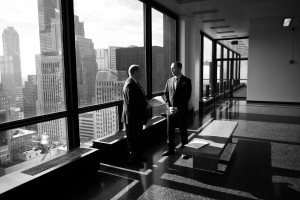 To Karlin, Fleisher & Falkenberg, LLC Please accept my sincere appreciation for the services your agency provided to me and my family on the Jessie Palmer wrongful death cases. There were so many issues that needed to be resolved, and with your assistance we were able to finally get the diagnosis report printed. My stepdaughters asked me to thank you as well for the settlements they received from their father's estate. We humbly appreciate the wonderful job your firm did with our case. In the future we will refer family and friends to your agency.
Thank you so much for your diligent, professional, and thorough handling of my car accident settlement. You were beyond helpful, accommodating, and supportive during the process. You patiently explained, in detail, the procedures that would take place during the course of the claim. You continually updated me as progress was made and gave me in-depth details. Being that I was a novice to this type of practice, you advised me as to what was realistic, yet fair, as far as when, how, and monetarily the claim would be settled. When an offer was made, you advised me accordingly, and counter-offered for what you believed to be a reasonable and objective settlement. Beyond that, you also worked determinedly to reduce my medical claims and had great success. An attorney friend of mine went as far to say that you "hit a home run" when you negotiated my settlement. I want you to know how much your guidance and attentiveness to my claim meant to me. I will definitely recommend you and your firm should any of my acquaintances need legal advice in the future.
Jonathan Fleisher was more than just my lawyer. He was my advocate and was very thorough with my case. Communication was well furnished which made for an easy process. Mr. Fleisher fought for my rights and did so justly with much empathy and compassion. I am more than elated with the outcome and how my case was handled by Mr. Fleisher. I would highly recommend him to friends , family or anyone who wants someone who will work diligently on their case. I appreciate and am very thankful for Mr. Jonathan Fleisher
Over the past couple of years I have had the privilege of Mr.Jonathan Fleisher representing me for a personal injury case that has greatly impacted my life. Mr. Fleisher fought hard and diligently on my behalf and always kept my best interests in mind. It has been truly refreshing as well as a blessing to have someone this skillful and professional buckling down and making sure every detail is captured to support my case. He has delivered exceptional service and I would recommend him to anyone that needs a personal injury attorney.
Dear J.B. ,
I wanted to thank you, for the job you did on my case. You were not only an excellent lawyer, you were a friend along the way as well. You always promptly called me, addressing my questions and concerns. As far as my settlement goes, I couldn't have expected more then you got for me. Many lawyers "brag" , about the amount of settlements they get for their clients, on their T.V. commercials . You, got me more then these lawyers "brag" about. Thank you for getting me such a strong settlement, and being a friend as well, along the way. I'd be more then happy to talk to anyone who would like to know , what a fine attorney you are. Thank you for being there for me. Sincerely,
It was not only comforting to have skilled, knowledgeable and experienced attorneys and staff during one of the most difficult times of my life, but to be supported by people who had my best interest at heart and genuinely cared about me and my personal feelings made all the difference in the world. I walked in as a client and was cared for by a family, and for that I'll be forever grateful! H. B.
Jonathan was amazing. He communicated very well, he was always looking out for my best interest. He was easy to talk to and very thorough with my case and I was elated and blessed to have a lawyer such as Jonathan by my side. I would highly recommend him! Even after the case was settled he still contacted me to follow up and check it with me. He is someone who really cares about his clients and treated me as a person not just a case #. Thank you for everything Jonathan!
I was involved in a car accident and was referred to this office. Nick Drury was the attorney who handled my case and he was nothing short of phenomenal. Personable, professional, took the time and answered my questions, accessible, very responsive via email. He also advised as to what would be in my best interest and negotiated very well on my behalf. What was an additional plus is he resolved my case promptly. Thank you Nick- I highly recommend him for anyone who is need of a personal injury attorney!