Chicago Bedsores Attorneys
If your loved one is suffering from bedsores due to nursing home abuse, contact Karlin, Fleisher & Falkenberg, LLC for help. Bedsores are pressure ulcers that occur when the skin and underlying tissue are injured by a lack of blood flow. Sometimes, residents who cannot independently care for themselves are not periodically shifted in their beds or wheelchairs, developing these ulcers as a result. This often occurs in understaffed nursing facilities with inexperienced medical providers. These injuries are painful, infectious, and life-threatening. Caretakers are supposed to be extensively trained to prevent bedsores, especially because residents with limited mobility can be helpless to prevent them.
When those who require medical assistance most are neglected by the people entrusted with their health and safety, the result can be life-threatening. At Karlin, Fleisher & Falkenberg, LLC, our impassioned Chicago bedsores attorneys believe neglecting those who are at their most vulnerable is unacceptable. These injuries are a major indication of nursing home neglect and medical malpractice. While we regret that your loved one was subjected to this injury, our adept legal team is ready to hold negligent parties accountable for the suffering they have caused. Contact us at (312) 346-8620 so we can set up a consultation and begin representing you.
Do I Need a Lawyer?
Finding out that your relatives have been neglected to the point where they develop bedsores can be stressful and infuriating. If it happens, your first priority should be making sure that your loved one gets the help that they need right away. While you focus on that, the experienced attorneys at Karlin, Fleisher & Falkenberg, LLC will focus on representing you. We can deal with the nursing home and, if necessary, the courts to make sure that you get the compensation you deserve. We can worry about the paperwork while you worry about your relatives.
Getting the compensation that you need can be difficult, no matter how much you deserve it. Karlin, Fleisher & Falkenberg, LLC can make this difficult task much easier. We can negotiate with the nursing home directly to get your loved one the help they deserve as quickly and cheaply as possible. If needed, we can even go to the courts and require the nursing home to compensate you. You don't need to take on the nursing home on your own; we are here to help. Don't wait, contact us right away by calling (312) 346-8620 to set up a consultation.
Why Should I Choose Karlin, Fleisher & Falkenberg, LLC
Nursing homes are given the great responsibility of taking care of our elderly loved ones. The lawyers at Karlin, Fleisher & Falkenberg, LLC are dedicated to making sure that they live up to that responsibility, and for years we have done just that. We have won hundreds of thousands of dollars in individual nursing home abuse cases, including cases where the elderly victim suffered from serious bedsores. Our lawyers make sure that our clients get the compensation that they deserve. Our knowledge, experience, and results all show that we can properly represent you and fight for the rights of your elderly loved ones.
Cases That We Handle
When a nursing home neglects one of their patients to the point that they develop bedsores, it can cause a lot of problems. These include:
Medical expenses
Pain and Suffering
Emotional Distress
Disfigurement
The expenses caused by elder neglect can pile up quickly, and you should not have to bear the burden. You and your loved ones can be compensated for the damage that you have suffered at the hands of the nursing home.
Nursing homes can carry liability insurance to deal with cases of neglect and abuse, but Illinois law does not require them to have this kind of insurance. It is possible that the nursing home might not be able to cover the expenses for all the damage they have caused. However, Karlin, Fleisher & Falkenberg, LLC is here to make sure that you are not left with all the expenses. We can negotiate with the nursing home to get you the best deal possible and make sure the nursing home pays what they can. We have done this before, and we can do it again for you. Don't wait, contact us today so we can give you the help that you need.
Causes of Bedsores
Bedsores usually occur on parts of the body that don't have a lot of fat or muscle, such as hips, joints, elbows, ankles, and heels. Nursing home residents are at a much higher risk of bedsores than the regular population because they are more likely to remain sedentary for hours at a time. Bedsores can be caused by:
Sustained pressure
Friction
Shear (when two surfaces move in opposite directions)
Moisture
These factors are mainly caused by a lack of attention and improper medical care. The severity of bedsores is categorized into four stages and, while bedsores are complicated to treat, they can be managed by proper medical attention, repositioning body weight, and surgery.
The Stages of Bedsores
The CDC estimates that about 2 to 28 percent of nursing home residents currently suffer from bedsores. They are a serious medical condition and one of the most telling measures of the quality of clinical care in healthcare facilities.
To help identify whether your relative or loved one is suffering from bedsores and how serious they are, a classification system has been developed. The most common system for staging bedsores classifies them based on the depth of soft tissue damage, ranging from the least to the most severe. The stages are as follows:
Stage 1: Persistent redness of skin
Stage 2: Loss of partial thickness of skin appearing as an abrasion, blister, or shallow crater
Stage 3: Loss of full thickness of skin, presenting as a deep crater
Stage 4: The most severe loss of thickness of skin, exposing muscle or bone.
Guidelines for treatments are also recommended, including proper wound care. Those who work in nursing homes or other residential care facilities should be properly trained in how to identify and care for pressure ulcer wounds. If these wounds are recurrent, then it is possible that proper policies are not in place, staff workers haven't been properly trained, or they have been negligent in their duty of care.
A professional bedsore attorney can evaluate your case, discuss your claim, and hold negligent parties accountable for the injuries to your loved one.
Pressure Ulcers Among Nursing Home Residents Statistics
Bedsores can occur on residents in any medical care facility that provides live-in care for the ill, injured, or disabled. However, they are alarmingly common in nursing homes.
Recent studies produced by the Division of Health Care Statistics for the U.S. Centers for Disease Control and Prevention (CDC) have identified some disturbing facts about the prevalence and severity of bedsores, or pressure ulcers, among nursing home residents in the United States. If you have a loved one in a nursing home, consider the following key findings from the latest National Nursing Home Survey:
In 2004, about 159,000 current U.S. nursing home residents (11 percent) had pressure ulcers.
Age, sex, and time spent in the nursing home affected the prevalence of pressure ulcers. Race did not.
Residents over the age of 64 were less likely to have pressure ulcers than younger residents.
Residents who had lived in a nursing home for less than a year were more likely to have pressure ulcers than those who had lived in a nursing home for longer.
Only 35 percent of nursing home residents with more than mild bedsores received special wound care.
The survey revealed that more than one in ten nursing home residents have experienced a pressure ulcer. If you are concerned that your loved one may be suffering from pressure ulcers, don't hesitate to investigate and seek care for the wounds. If you believe that their bedsores are caused by the negligent health care practices of the facility, call a professional bedsore attorney immediately to discuss your case.
Contact a Bedsores Attorney in Chicago
It can be very difficult to approach the realization that a loved one is being abused or neglected. The dedicated nursing home neglect lawyers at Karlin, Fleisher & Falkenberg, LLC can support and guide you through the entire legal process of holding careless parties accountable. This experience can take a large emotional toll, but you may be able to recover and heal without the burden of financial strain from costly medical treatment. Don't hesitate to contact us at (312) 346-8620 to discuss the details of your case.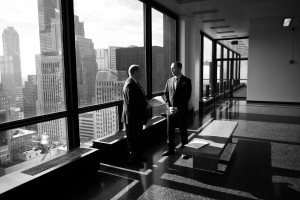 To Karlin, Fleisher & Falkenberg, LLC Please accept my sincere appreciation for the services your agency provided to me and my family on the Jessie Palmer wrongful death cases. There were so many issues that needed to be resolved, and with your assistance we were able to finally get the diagnosis report printed. My stepdaughters asked me to thank you as well for the settlements they received from their father's estate. We humbly appreciate the wonderful job your firm did with our case. In the future we will refer family and friends to your agency.
Thank you so much for your diligent, professional, and thorough handling of my car accident settlement. You were beyond helpful, accommodating, and supportive during the process. You patiently explained, in detail, the procedures that would take place during the course of the claim. You continually updated me as progress was made and gave me in-depth details. Being that I was a novice to this type of practice, you advised me as to what was realistic, yet fair, as far as when, how, and monetarily the claim would be settled. When an offer was made, you advised me accordingly, and counter-offered for what you believed to be a reasonable and objective settlement. Beyond that, you also worked determinedly to reduce my medical claims and had great success. An attorney friend of mine went as far to say that you "hit a home run" when you negotiated my settlement. I want you to know how much your guidance and attentiveness to my claim meant to me. I will definitely recommend you and your firm should any of my acquaintances need legal advice in the future.
Jonathan Fleisher was more than just my lawyer. He was my advocate and was very thorough with my case. Communication was well furnished which made for an easy process. Mr. Fleisher fought for my rights and did so justly with much empathy and compassion. I am more than elated with the outcome and how my case was handled by Mr. Fleisher. I would highly recommend him to friends , family or anyone who wants someone who will work diligently on their case. I appreciate and am very thankful for Mr. Jonathan Fleisher
Over the past couple of years I have had the privilege of Mr.Jonathan Fleisher representing me for a personal injury case that has greatly impacted my life. Mr. Fleisher fought hard and diligently on my behalf and always kept my best interests in mind. It has been truly refreshing as well as a blessing to have someone this skillful and professional buckling down and making sure every detail is captured to support my case. He has delivered exceptional service and I would recommend him to anyone that needs a personal injury attorney.
Dear J.B. ,
I wanted to thank you, for the job you did on my case. You were not only an excellent lawyer, you were a friend along the way as well. You always promptly called me, addressing my questions and concerns. As far as my settlement goes, I couldn't have expected more then you got for me. Many lawyers "brag" , about the amount of settlements they get for their clients, on their T.V. commercials . You, got me more then these lawyers "brag" about. Thank you for getting me such a strong settlement, and being a friend as well, along the way. I'd be more then happy to talk to anyone who would like to know , what a fine attorney you are. Thank you for being there for me. Sincerely,
It was not only comforting to have skilled, knowledgeable and experienced attorneys and staff during one of the most difficult times of my life, but to be supported by people who had my best interest at heart and genuinely cared about me and my personal feelings made all the difference in the world. I walked in as a client and was cared for by a family, and for that I'll be forever grateful! H. B.
Jonathan was amazing. He communicated very well, he was always looking out for my best interest. He was easy to talk to and very thorough with my case and I was elated and blessed to have a lawyer such as Jonathan by my side. I would highly recommend him! Even after the case was settled he still contacted me to follow up and check it with me. He is someone who really cares about his clients and treated me as a person not just a case #. Thank you for everything Jonathan!
I was involved in a car accident and was referred to this office. Nick Drury was the attorney who handled my case and he was nothing short of phenomenal. Personable, professional, took the time and answered my questions, accessible, very responsive via email. He also advised as to what would be in my best interest and negotiated very well on my behalf. What was an additional plus is he resolved my case promptly. Thank you Nick- I highly recommend him for anyone who is need of a personal injury attorney!