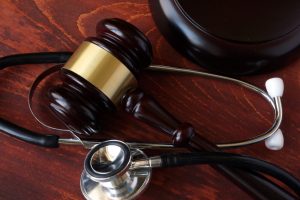 The CDC estimates that accidents are the fourth leading cause of death in the United States, with 200,955 American lives lost in one recent year. Many more accidents are not fatal, but they nonetheless have life-altering consequences. The cost of treating a severe injury can be expensive, and with the work time and wages an injured person may lose during recovery, returning to a high quality of life may seem like an uphill battle.
Luckily, if someone else's carelessness caused your injuries, you could demand justice and financial compensation to support your recovery. The Des Plaines personal injury lawyers of Karlin, Fleisher & Falkenberg, LLC use a dedicated and meticulous approach to represent our clients in the fight against negligent parties and insurance companies. Our track record spans fifty years, and we have obtained over $400 million in successful awards and settlements for our clients.
We offer free initial consultations for new clients and never charge fees unless we obtain compensation for you. Call us today at 312-346-8620 to discuss your case with an attorney and learn more about your legal options.
Areas of Practice
Personal injury cases can spring from a variety of different circumstances. The Karlin, Fleisher & Falkenberg, LLC team commonly handles the following types of personal injury cases:
Services We Provide Our Clients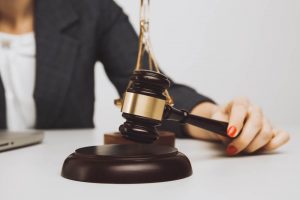 Karlin, Fleisher & Falkenberg, LLC is proud to be a full-service personal injury law firm. Rather than having a single attorney on your side, you'll have a full legal team working on your behalf. The collaborative nature of our work means that we can provide you with the following services throughout your case:
Collaborating with experts in medicine, finance, construction, and accident reconstruction to investigate the accident
Assessing the maximum fair compensation to seek for you
Identifying witnesses to the accident and negligent parties who may be liable
Writing a demand letter to the defendant's insurance company and representing you in settlement negotiations
Fighting for you before a judge or jury, if necessary
Deadline to File a Personal Injury Lawsuit in Des Plaines
Through the state statute of limitations, Illinois restricts the time you have to file a personal injury lawsuit. For most cases, the deadline is two years from the date of the injury. However, the filing period may start later or be extended in situations involving medical malpractice or where the injured person is under 18. In discussing your case with your attorney, you should ask about the specific deadlines that apply to your circumstances and take action as early as possible.
Remember that you and your legal team must complete certain tasks before filing the lawsuit, including conducting a thorough investigation and participating in negotiations. While many personal injury cases resolve through a settlement and do not require a trial, you should still begin the preparation steps as early as possible so you can file the suit in case negotiations are not successful. If you file after the prescribed legal deadline for your case, you may lose your right to demand compensation in court.
Contact Karlin, Fleisher & Falkenberg, LLC
Don't wait to begin seeking the justice you deserve after an injury in Des Plaines that wasn't your fault. Contact our team today at 312-346-8620 for a no-cost, no-obligation case review.