Chicago Construction Accident Attorneys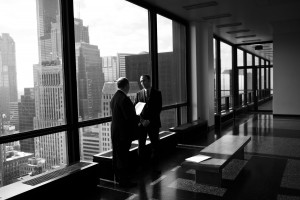 As inherently dangerous as construction sites can be, many of these risks can be significantly mitigated when contractors adhere to safety regulations and enforce safe working practices at the work site. That being said, serious construction accidents do occur with unnerving regularity in Chicago, oftentimes leaving workers and their families without the financial means that they will need to deal with the serious consequences of their accident.
If you or a loved one was hurt while working at a construction site, the Chicago construction accident attorneys at Karlin, Fleisher & Falkenberg, LLC can help you take any legal action that may be necessary to pursue compensation for the injuries you or a loved one sustained at work. Bearing that in mind, we can assist you with your workers' compensation claim and then help you develop any other claim you may be eligible to pursue against your employer or third-party contractor.
While it should be obvious enough that walkways on the ground should be clear of obstruction, special care must be taken to make sure the movement of workers will not be impeded in any of the work areas they are supposed to navigate. That being said, employers must do everything they can to make sure areas like scaffolding and beams are clear from obstruction in order to allow workers to safely walk around the work site.
Workers who are required to be at an elevated position to do their job must be provided with appropriate safety equipment that can protect them in the event of an accidental fall. Even when employers provide their workers with the safety equipment needed to avoid a truly catastrophic accident—a harness may reduce what would be a 40 ft. fall to 5 ft fall, for instance—there is still a good chance the worker may be injured by the safety equipment itself. In instances of elevated falls in construction sites, our legal team can help victims take action.
It is difficult to imagine a set of circumstances under which a crane would collapse that is not also associated with some form of negligence. Sadly, these thoroughly preventable accidents do occur and they do cause catastrophic injuries. Bearing that in mind, we know just how much may be at stake with your claim, and we can help you determine exactly what compensation you and your family are able to pursue, aside from your workers' compensation claim.
Since so much of the electrical infrastructure on a construction site will be exposed until the work is completed, special care must be taken to ensure workers are aware of and protected from any electric lines they will be working near. Construction companies and property owners alike should know the danger posed by exposed electrical infrastructures, and each must do everything they can to prevent workers from coming into contact with these lines.
Since vehicles will need to move in and out of the construction site on a regular basis, there should be well-established protocols regarding how, when, and where those vehicles can operate. When these accidents do happen, it is important that all of the facts about the accident are collected so that you will be able to determine whether any of those protocols were broken, particularly if the vehicle was operated by a third-party contractor who may share responsibility for the accident.
Though it should really go without saying, construction equipment that is being used or hoisted above workers' heads must either be properly fastened or connected to safety equipment that will stop if from falling onto workers below. The kind of injuries associated with these accidents can be severe, particularly when those incidents involve injuries to the head, and will most likely require prolonged medical care and extended absence from work.
All the heavy lifting that construction workers need to do on the job, along with any number of other work duties that may put undue strain on the spine, can cause construction workers to sustain serious back injuries. Depending on the extent of the injury, some workers may not be able to return to work and will need to be retrained in a new position or capacity. We can help you explore every form of compensation available to help you overcome the circumstances of your injury.
Even when wearing hard hats, construction workers are still at risk of sustaining serious head and brain injuries. Whether the accident was caused by a piece of falling equipment or by any of the other hazards that are inherent to a construction site, accident victims will generally be able to file a workers' compensation claim that can offset some of the costs they will be dealing with in coming months, if not years, after the accident. In any case, we can help you pursue the compensation you deserve in the wake of your head injury.
Frequently Asked Questions
If you have been hurt in a construction accident, the team at Karlin, Fleisher & Falkenberg, LLC is here to help. We know all too well the concerns that injured workers have about their health, finances, and their family's future. That's why we've provided the following frequently asked questions to help explain some of the broader concepts, and we are here to answer any questions you may have. Call us at (312) 346-8620 if you'd like to discuss your construction accident claim with a member of our team today.
Do I need an attorney?
Construction accidents can be particularly devastating for workers, especially if the accident involves heavy machinery or a fall from an extreme height. More than most other professions, construction workers are exposed to hazards on a daily basis while on the job site. They may be forced to work at elevation, may need to use, service, or maintain heavy equipment and large machinery, and may work in areas with holes in the ground or floor, or other serious hazards. That's why workers need a legal team that they can trust to help them with their injury claims if they've been hurt on the job. The construction accident attorneys of Karlin, Fleisher & Falkenberg, LLC have the experience it takes to help ensure that you maximize your claim if you've been hurt.
Am I eligible for compensation if I was hurt on the construction site?
Construction sites are one of the most dangerous places to work in the United States, and we firmly believe that employers should take precautions to protect their employees from harm. Furthermore, they have a responsibility to make sure that all workers are adequately trained and that safety measures are being followed at all times. Even if the site is safe and people are adequately trained, however, accidents still happen, and workers are still injured on the job. Fortunately, you do not have to prove that your employer failed you in some way to receive compensation for your workplace injury.
What type of compensation might I qualify for?
An injury sustained on a construction site or due to construction equipment inevitably can lead to various expensive medical bills and time off of work. Financial compensation can assist with medical bills, physical therapy, and lost wages and although no amount of money can undo the injury caused by the accident, compensation can help get you back on your feet and back to work.
Statistics on Construction Accidents in the United States
According to a 2015 report published by Occupation Safety and Health Administration (OSHA), 4,379 worker fatalities in private industry, 937 or 21.4% were in construction. OSHA includes "Fatal Four" statistics, which are the four construction-related accidents that cause the most deaths in construction. The "Fatal Four" accidents include:
Falls:  364 out of 937 total deaths in construction (38.8%) – Falls in construction accidents are often due to the messy and unsafe nature of the site. Many objects could cause a trip and fall accident as well as falling from heights such as scaffolding.
Struck by Object: 90 (9.6%)- Objects include other work equipment, debris from the construction site, etc.
Electrocutions: 81 (8.6%) – This is the number of electrocution deaths on the worksite in 2015.
Caught-in/between: 67 (7.2%) – This includes workers killed by being caught, stuck or crushed by equipment or collapsing structures.
Eliminating the Fatal Four would save 602 workers' lives each year.
Consult with a Construction Accident Attorney in Chicago
If you or someone you love was hurt in a construction accident, regardless of the circumstances of the accident itself, you would likely be eligible to file a workers' compensation claim to help cover the costs of your care and the income you lose while you recover. In any event, we can help you explore all of your legal options and help you take the legal action necessary to pursue any and all compensation available to you. To speak with an attorney about the particular circumstances of your claim, please call our Chicago offices at (312) 346-8620 today.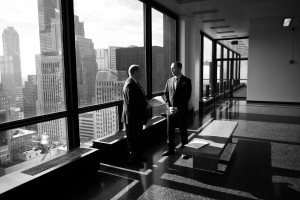 To Karlin, Fleisher & Falkenberg, LLC Please accept my sincere appreciation for the services your agency provided to me and my family on the Jessie Palmer wrongful death cases. There were so many issues that needed to be resolved, and with your assistance we were able to finally get the diagnosis report printed. My stepdaughters asked me to thank you as well for the settlements they received from their father's estate. We humbly appreciate the wonderful job your firm did with our case. In the future we will refer family and friends to your agency.
Thank you so much for your diligent, professional, and thorough handling of my car accident settlement. You were beyond helpful, accommodating, and supportive during the process. You patiently explained, in detail, the procedures that would take place during the course of the claim. You continually updated me as progress was made and gave me in-depth details. Being that I was a novice to this type of practice, you advised me as to what was realistic, yet fair, as far as when, how, and monetarily the claim would be settled. When an offer was made, you advised me accordingly, and counter-offered for what you believed to be a reasonable and objective settlement. Beyond that, you also worked determinedly to reduce my medical claims and had great success. An attorney friend of mine went as far to say that you "hit a home run" when you negotiated my settlement. I want you to know how much your guidance and attentiveness to my claim meant to me. I will definitely recommend you and your firm should any of my acquaintances need legal advice in the future.
Jonathan Fleisher was more than just my lawyer. He was my advocate and was very thorough with my case. Communication was well furnished which made for an easy process. Mr. Fleisher fought for my rights and did so justly with much empathy and compassion. I am more than elated with the outcome and how my case was handled by Mr. Fleisher. I would highly recommend him to friends , family or anyone who wants someone who will work diligently on their case. I appreciate and am very thankful for Mr. Jonathan Fleisher
Over the past couple of years I have had the privilege of Mr.Jonathan Fleisher representing me for a personal injury case that has greatly impacted my life. Mr. Fleisher fought hard and diligently on my behalf and always kept my best interests in mind. It has been truly refreshing as well as a blessing to have someone this skillful and professional buckling down and making sure every detail is captured to support my case. He has delivered exceptional service and I would recommend him to anyone that needs a personal injury attorney.
Dear J.B. ,
I wanted to thank you, for the job you did on my case. You were not only an excellent lawyer, you were a friend along the way as well. You always promptly called me, addressing my questions and concerns. As far as my settlement goes, I couldn't have expected more then you got for me. Many lawyers "brag" , about the amount of settlements they get for their clients, on their T.V. commercials . You, got me more then these lawyers "brag" about. Thank you for getting me such a strong settlement, and being a friend as well, along the way. I'd be more then happy to talk to anyone who would like to know , what a fine attorney you are. Thank you for being there for me. Sincerely,
It was not only comforting to have skilled, knowledgeable and experienced attorneys and staff during one of the most difficult times of my life, but to be supported by people who had my best interest at heart and genuinely cared about me and my personal feelings made all the difference in the world. I walked in as a client and was cared for by a family, and for that I'll be forever grateful! H. B.
Jonathan was amazing. He communicated very well, he was always looking out for my best interest. He was easy to talk to and very thorough with my case and I was elated and blessed to have a lawyer such as Jonathan by my side. I would highly recommend him! Even after the case was settled he still contacted me to follow up and check it with me. He is someone who really cares about his clients and treated me as a person not just a case #. Thank you for everything Jonathan!
I was involved in a car accident and was referred to this office. Nick Drury was the attorney who handled my case and he was nothing short of phenomenal. Personable, professional, took the time and answered my questions, accessible, very responsive via email. He also advised as to what would be in my best interest and negotiated very well on my behalf. What was an additional plus is he resolved my case promptly. Thank you Nick- I highly recommend him for anyone who is need of a personal injury attorney!