Chicago Motorcycle Accident Attorneys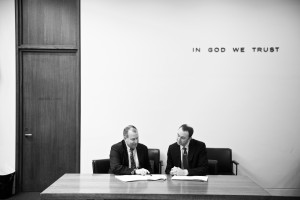 Despite all of the public initiatives that have been undertaken to reduce the kinds of negligence and recklessness that typically contribute to serious motorcycle accidents, motorcyclists remain at serious risk out on the road. When accidents do occur, bikers often end up sustaining serious, if not life-changing, injuries that can require prolonged and costly treatment for recovery.
At Karlin, Fleisher & Falkenberg, LLC, our Chicago motorcycle accident lawyers know just how much may depend on this claim, and we can help you pursue the compensation you will need to offset the substantial costs of your recovery. Though this is sure to be a difficult time for you, our legal team will be there to help you through each and every step of the process.
Motorcycle Accident Claims in Chicago
Aside from the serious risks that dangerous drivers pose, motorcyclists are also more susceptible to the conditions of the road than their counterparts. Bearing that in mind, it may still be possible to hold a party—for instance, the local municipality—liable for an accident that was not directly caused by another person. In any event, our lawyers can develop and pursue any accident claim associated with the following:
Drunk driving accidents
Mechanical defects
Road defects
Reckless driving
Regardless of the circumstances under which your accident occurred, we can help you determine who exactly may be held liable for your pain and suffering. Once our legal team can prove that someone else is responsible for your accident, we can fight on your behalf to help you pursue the compensation we feel you deserve for your pain and suffering.
Consult with a Motorcycle Accident Attorney in Chicago
If you or someone you love was hurt in a motorcycle accident that was caused by the negligence or recklessness someone else, it will be in your best interests to reach out to a lawyer so you can discuss what you can do to hold the responsible party accountable. To speak with a motorcycle accident attorney at Karlin, Fleisher & Falkenberg, LLC, about the particulars of your accident, please call our Chicago offices at (312) 346-8620 today. Visit our homepage to find out how else we can help you.