Chicago Motorcycle Accident Attorneys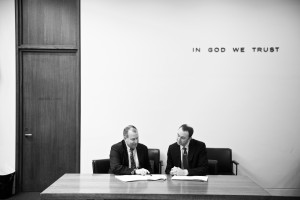 Despite all of the public initiatives that have been undertaken to reduce the kinds of negligence and recklessness that typically contribute to serious motorcycle accidents, motorcyclists remain at serious risk out on the road. When accidents do occur, bikers often end up sustaining serious, if not life-changing, injuries that can require prolonged and costly treatment for recovery.
Bike riders have the same rights as all other motorists when driving on freeways and roads. Unfortunately, some drivers fail to look out for bikers with disastrous results. Insurance regulations and insurance carriers can also complicate the process of recovering compensation for motorcyclists who are severely injured.
At Karlin, Fleisher & Falkenberg, LLC, our Chicago motorcycle accident lawyers know just how much may depend on this claim, and we can help you pursue the compensation you will need to offset the substantial costs of your recovery. Though this is sure to be a difficult time for you, our legal team will be there to help you through each and every step of the process. To learn more about how we can help you, contact us today at (312) 346-8620, by chatting with a live representative, or by filling out a contact form on our website.
How a Motorcycle Accident Attorney Can Help
The attorneys at Karlin, Fleisher & Falkenberg, LLC realize the financial and emotional difficulties you are facing due to the nature of your injuries and the devastation they have caused. A lawyer can help you navigate the difficult and long legal battle you may have ahead of you so that you can be ensured a positive outcome with as little stress as possible.
An important reason to seek legal representation is that you may need aggressive assistance in negotiating with the insurance companies. In most instances, an insurance company may attempt to negotiate a quick, lowball settlement or deny your claim. An insurance representative may attempt to get a statement from you or ask certain questions hoping that you admit fault for the accident, which could have a significant impact for you to recover a substantial settlement in the future. A lawyer can speak with these representatives on your behalf and ensure you are offered the full amount that you deserve.
When issues of liability are not immediately clear, an experienced lawyer and legal team will also be able to thoroughly investigate the circumstances of your accident. A lawyer can collect any necessary evidence to facilitate your claim, including medical records, police reports, and eyewitness testimony to determine negligence and liability.
Since 1970, the attorneys from Karlin, Fleisher & Falkenberg, LLC have defended seriously injured victims. We will ensure that you receive fair and just compensation and damages for your accident injuries. We have won millions for our past clients and are ready to do the same for you. Our numerous awards, including an AV rating with Martindale-Hubbell, are a testament to our skill and success on behalf of our clients.
Motorcycle Accident Claims in Chicago
Aside from the serious risks that dangerous drivers pose, motorcyclists are also more susceptible to the conditions of the road than their counterparts. Bearing that in mind, it may still be possible to hold a party—for instance, the local municipality—liable for an accident that was not directly caused by another person. In any event, our lawyers can develop and pursue any accident claim associated with the following:
Drunk driving accidents
Mechanical defects
Road defects
Reckless driving
Distracted driving
Motorcycle accident liability is based on what party is proved to be at fault. You must be able to prove that the party involved in the accident is responsible because they failed to meet a certain standard of care. Experienced motorcycle accident lawyers will need to investigate all details regarding the accident, including if the other motorist had obeyed traffic laws, was distracted or alert while driving, or if they were under the influence of drugs or alcohol at the time.
Regardless of the circumstances under which your accident occurred, we can help you determine who exactly may be held liable for your pain and suffering. Once our legal team can prove that someone else is responsible for your accident, we can fight on your behalf to help you pursue the compensation you deserve for your pain and suffering.
Compensation and Damages for Motorcycle Accidents
The time it takes to recover from a serious motorcycle accident can be extensive. Motorcycle accident injuries may require long hospital stays, expensive medical care, several surgeries, physical therapy, and rehabilitation. In addition to physical and financial consequences, a motorcycle accident victim may also suffer emotional trauma if their life was drastically changed due to the accident.
Depending on the details of your accident, you may be able to recover compensation for medical expenses, property damage, lost wages, lost earning potential, permanent disability, disfigurement, rehabilitative costs, and pain and suffering. Furthermore, if your loved one was killed in a motorcycle accident, you may be able to file a wrongful death suit to recover compensation for their final expenses and your loss of support.
Consult with a Motorcycle Accident Attorney in Chicago
If you or someone you love was hurt in a motorcycle accident that was caused by the negligence or recklessness someone else, it will be in your best interests to reach out to a lawyer so you can discuss what you can do to hold the responsible party accountable. To speak with a motorcycle accident attorney at Karlin, Fleisher & Falkenberg, LLC, about the particulars of your accident, please call our Chicago offices at (312) 346-8620 today. Visit our homepage to find out how else we can help you.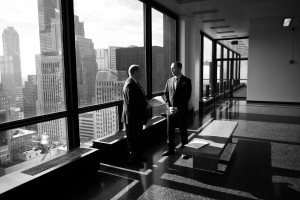 To Karlin, Fleisher & Falkenberg, LLC Please accept my sincere appreciation for the services your agency provided to me and my family on the Jessie Palmer wrongful death cases. There were so many issues that needed to be resolved, and with your assistance we were able to finally get the diagnosis report printed. My stepdaughters asked me to thank you as well for the settlements they received from their father's estate. We humbly appreciate the wonderful job your firm did with our case. In the future we will refer family and friends to your agency.
Thank you so much for your diligent, professional, and thorough handling of my car accident settlement. You were beyond helpful, accommodating, and supportive during the process. You patiently explained, in detail, the procedures that would take place during the course of the claim. You continually updated me as progress was made and gave me in-depth details. Being that I was a novice to this type of practice, you advised me as to what was realistic, yet fair, as far as when, how, and monetarily the claim would be settled. When an offer was made, you advised me accordingly, and counter-offered for what you believed to be a reasonable and objective settlement. Beyond that, you also worked determinedly to reduce my medical claims and had great success. An attorney friend of mine went as far to say that you "hit a home run" when you negotiated my settlement. I want you to know how much your guidance and attentiveness to my claim meant to me. I will definitely recommend you and your firm should any of my acquaintances need legal advice in the future.
Jonathan Fleisher was more than just my lawyer. He was my advocate and was very thorough with my case. Communication was well furnished which made for an easy process. Mr. Fleisher fought for my rights and did so justly with much empathy and compassion. I am more than elated with the outcome and how my case was handled by Mr. Fleisher. I would highly recommend him to friends , family or anyone who wants someone who will work diligently on their case. I appreciate and am very thankful for Mr. Jonathan Fleisher
Over the past couple of years I have had the privilege of Mr.Jonathan Fleisher representing me for a personal injury case that has greatly impacted my life. Mr. Fleisher fought hard and diligently on my behalf and always kept my best interests in mind. It has been truly refreshing as well as a blessing to have someone this skillful and professional buckling down and making sure every detail is captured to support my case. He has delivered exceptional service and I would recommend him to anyone that needs a personal injury attorney.
Dear J.B. ,
I wanted to thank you, for the job you did on my case. You were not only an excellent lawyer, you were a friend along the way as well. You always promptly called me, addressing my questions and concerns. As far as my settlement goes, I couldn't have expected more then you got for me. Many lawyers "brag" , about the amount of settlements they get for their clients, on their T.V. commercials . You, got me more then these lawyers "brag" about. Thank you for getting me such a strong settlement, and being a friend as well, along the way. I'd be more then happy to talk to anyone who would like to know , what a fine attorney you are. Thank you for being there for me. Sincerely,
It was not only comforting to have skilled, knowledgeable and experienced attorneys and staff during one of the most difficult times of my life, but to be supported by people who had my best interest at heart and genuinely cared about me and my personal feelings made all the difference in the world. I walked in as a client and was cared for by a family, and for that I'll be forever grateful! H. B.
Jonathan was amazing. He communicated very well, he was always looking out for my best interest. He was easy to talk to and very thorough with my case and I was elated and blessed to have a lawyer such as Jonathan by my side. I would highly recommend him! Even after the case was settled he still contacted me to follow up and check it with me. He is someone who really cares about his clients and treated me as a person not just a case #. Thank you for everything Jonathan!
I was involved in a car accident and was referred to this office. Nick Drury was the attorney who handled my case and he was nothing short of phenomenal. Personable, professional, took the time and answered my questions, accessible, very responsive via email. He also advised as to what would be in my best interest and negotiated very well on my behalf. What was an additional plus is he resolved my case promptly. Thank you Nick- I highly recommend him for anyone who is need of a personal injury attorney!