Chicago Motorcycle Accident Attorneys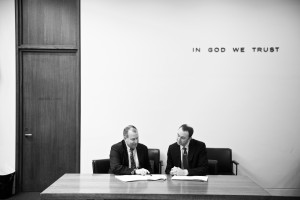 Despite all of the public initiatives that have been undertaken to reduce the kinds of negligence and recklessness that typically contribute to serious motorcycle accidents, motorcyclists remain at serious risk out on the road. When accidents do occur, bikers often end up sustaining serious, if not life-changing, injuries that can require prolonged and costly treatment for recovery.
Bike riders have the same rights as all other motorists when driving on freeways and roads. Unfortunately, some drivers fail to look out for bikers with disastrous results. Insurance regulations and insurance carriers can also complicate the process of recovering compensation for motorcyclists who are severely injured.
At Karlin, Fleisher & Falkenberg, LLC, our Chicago motorcycle accident lawyers know just how much may depend on this claim, and we can help you pursue the compensation you will need to offset the substantial costs of your recovery. Though this is sure to be a difficult time for you, our legal team will be there to help you through each and every step of the process. To learn more about how we can help you, contact us today at 312-346-8620, by chatting with a live representative, or by filling out a contact form on our website.
How a Motorcycle Accident Attorney Can Help
The attorneys at Karlin, Fleisher & Falkenberg, LLC realize the financial and emotional difficulties you are facing due to the nature of your injuries and the devastation they have caused. A lawyer can help you navigate the difficult and long legal battle you may have ahead of you so that you can be ensured a positive outcome with as little stress as possible.
An important reason to seek legal representation is that you may need aggressive assistance in negotiating with the insurance companies. In most instances, an insurance company may attempt to negotiate a quick, lowball settlement or deny your claim. An insurance representative may attempt to get a statement from you or ask certain questions hoping that you admit fault for the accident, which could have a significant impact for you to recover a substantial settlement in the future. A lawyer can speak with these representatives on your behalf and ensure you are offered the full amount that you deserve.
When issues of liability are not immediately clear, an experienced lawyer and legal team will also be able to thoroughly investigate the circumstances of your accident. A lawyer can collect any necessary evidence to facilitate your claim, including medical records, police reports, and eyewitness testimony to determine negligence and liability.
Since 1970, the attorneys from Karlin, Fleisher & Falkenberg, LLC have defended seriously injured victims. We will ensure that you receive fair and just compensation and damages for your accident injuries. We have won millions for our past clients and are ready to do the same for you. Our numerous awards, including an AV rating with Martindale-Hubbell, are a testament to our skill and success on behalf of our clients.
Motorcycle Accident Claims in Chicago
Aside from the serious risks that dangerous drivers pose, motorcyclists are also more susceptible to the conditions of the road than their counterparts. Bearing that in mind, it may still be possible to hold a party—for instance, the local municipality—liable for an accident that was not directly caused by another person. In any event, our lawyers can develop and pursue any accident claim associated with the following:
Drunk driving accidents
Mechanical defects
Road defects
Reckless driving
Distracted driving
Motorcycle accident liability is based on what party is proved to be at fault. You must be able to prove that the party involved in the accident is responsible because they failed to meet a certain standard of care. Experienced motorcycle accident lawyers will need to investigate all details regarding the accident, including if the other motorist had obeyed traffic laws, was distracted or alert while driving, or if they were under the influence of drugs or alcohol at the time.
Regardless of the circumstances under which your accident occurred, we can help you determine who exactly may be held liable for your pain and suffering. Once our legal team can prove that someone else is responsible for your accident, we can fight on your behalf to help you pursue the compensation you deserve for your pain and suffering.
Compensation and Damages for Motorcycle Accidents
The time it takes to recover from a serious motorcycle accident can be extensive. Motorcycle accident injuries may require long hospital stays, expensive medical care, several surgeries, physical therapy, and rehabilitation. In addition to physical and financial consequences, a motorcycle accident victim may also suffer emotional trauma if their life was drastically changed due to the accident.
Depending on the details of your accident, you may be able to recover compensation for medical expenses, property damage, lost wages, lost earning potential, permanent disability, disfigurement, rehabilitative costs, and pain and suffering. Furthermore, if your loved one was killed in a motorcycle accident, you may be able to file a wrongful death suit to recover compensation for their final expenses and your loss of support.
Consult with a Motorcycle Accident Attorney in Chicago
If you or someone you love was hurt in a motorcycle accident that was caused by the negligence or recklessness someone else, it will be in your best interests to reach out to a lawyer so you can discuss what you can do to hold the responsible party accountable. To speak with a motorcycle accident attorney at Karlin, Fleisher & Falkenberg, LLC, about the particulars of your accident, please call our Chicago offices at 312-346-8620 today. Visit our homepage to find out how else we can help you.