Chicago Brain Injury during Birth Attorneys
If your child suffered a brain injury during the birth process as a result of medical negligence, Karlin, Fleisher & Falkenberg, LLC can help you recover compensation and justice from the responsible parties. Children can suffer brain injuries during birth when something goes amiss in the course of their delivery. Unfortunately, the consequences of these injuries can reach far into the future, affecting the rest of the child's life. Doctors and nurses have a responsibility to adhere to the standard of care when delivering babies. When they fail in this duty and your child is harmed as a result, you can pursue a medical malpractice claim.
The skilled legal team at Karlin, Fleisher & Falkenberg, LLC understands the challenges that families face when a child has suffered a brain injury. These are serious medical cases, and when they occur, our seasoned attorneys have the experience and tenacity to help you hold the responsible hospital or physician accountable. Over the years, we have won millions of dollars for our clients, which has provided them with the necessary resources to cope with their situation and move forward with their lives. While compensation cannot undo your child's brain injury, it can help you afford the care and resources that they will need throughout their life. To speak with one of our Chicago brain injury lawyers today, call (312) 346-8620 for a free evaluation of your case.
Do I Need a Brain Injury Lawyer?
Birth injuries happen suddenly and unexpectedly, leaving most families reeling on what should be a day of celebration. Brain injuries often impact children for the rest of their lives. Developmental issues, special schooling efforts, and hands-on care may all be necessitated by your child's brain injury. Families shouldn't be responsible for covering the expenses when their child's condition was caused by a medical error.
By listening to your story, conducting a thorough investigation, and crafting a strong case on your behalf, a skilled brain injury lawyer can provide much-needed support for your family at a difficult time. The compensation for your child's injuries can go toward their medical treatment, education, and their future general care.
In the aftermath of a serious birth injury, some families are concerned that involving a lawyer will only make their situation more stressful and complicated. Fortunately, the guidance of an injury lawyer works to the advantage of Chicago families in numerous ways. An attorney can take the stress of filing and fighting your claim off your shoulders, help get you a much higher settlement, and make sure that your claim doesn't face unnecessary and extensive delays.
Why Hire Karlin, Fleisher & Falkenberg, LLC to Handle My Case?
The lawyers at Karlin, Fleisher & Falkenberg, LLC have been fighting for Chicago families for years, helping them regain some semblance of normalcy after enduring serious trauma. We understand the impact that a fair settlement can make toward the well-being of birth injury victims, so we fight for the maximum amount of compensation possible.
Over our decades in practice, we have won numerous awards and honors, including membership in the Million Dollar Advocates Forum and the Multi-Million Dollar Advocates Forum and a Top 10 in Client Satisfaction rating by the American Institute of Personal Injury Lawyers. Additionally, we have been recognized by our peers with an AV rating from Martindale-Hubbell every year since 1999 for having the highest level of ethical and professional accomplishment.
Our experience has allowed us to continually grow and become better advocates for our clients. While we are proud to receive recognition for our successes, we put our stock in helping clients get on a better footing after being affected by serious accidents.
We understand that financial considerations weigh heavily on families affected by birth injuries. At Karlin, Fleisher & Falkenberg, LLC, our team works on a contingency basis, which means that unless we win your case and the compensation that you need, you don't owe us anything. We will cover all the upfront costs of your case ourselves, so you can challenge the people who harmed your family without worrying about the financial costs.
Types of Brain Injury Cases We Handle
Brain injuries can occur during birth due to a variety of factors. While some injuries may occur from physical trauma, others can be caused by failing to evaluate a child's physical condition properly immediately after birth. Physicians and birthing teams should practice extreme care and attentiveness for every child birthed under their care.
The following oversights or mistakes can lead to brain birth injuries:
Misuse of forceps or vacuum extractor
Failure to account for and treat maternal infections, such as herpes and group B Strep
Providing an improper dosage of oxytocin and Pitocin to the mother
Not detecting and treating fetal distress
If a medical team fails to properly identify both the mother and the child's condition and take proper actions, irreversible harm or death could be caused. If you have received poor care in a Chicago delivery room, reach out to a birth injury lawyer that you can trust.
It is important to note that birth injuries are different from birth defects. If your child has a brain injury or issue that they developed as a result of genetics, you will not be able to pursue a claim. Brain birth injuries are incurred during the delivery process as a result of medical negligence.
Hire a Brain Injury Attorney to Fight for You
Birth injuries affect the whole family. If your child has suffered a brain injury during the delivery process, then an attorney can help you fight the hospital that injured your child. The Chicago birth injury team at Karlin, Fleisher & Falkenberg, LLC puts the full force of our experience to work for families like yours, making sure that one event doesn't have the power to break you. We serve as a support system for our clients, making sure that they are comfortable every step of the way as we pursue the resources that they need. If you are considering hiring a birth injury attorney, we understand reaching out for help can be scary, and we are ready to help you begin this journey. Call us at (312) 346-8620 or contact us online today to schedule a free evaluation of your case.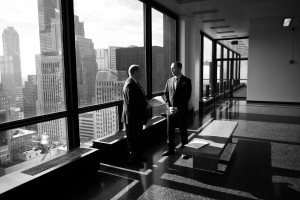 To Karlin, Fleisher & Falkenberg, LLC Please accept my sincere appreciation for the services your agency provided to me and my family on the Jessie Palmer wrongful death cases. There were so many issues that needed to be resolved, and with your assistance we were able to finally get the diagnosis report printed. My stepdaughters asked me to thank you as well for the settlements they received from their father's estate. We humbly appreciate the wonderful job your firm did with our case. In the future we will refer family and friends to your agency.
Thank you so much for your diligent, professional, and thorough handling of my car accident settlement. You were beyond helpful, accommodating, and supportive during the process. You patiently explained, in detail, the procedures that would take place during the course of the claim. You continually updated me as progress was made and gave me in-depth details. Being that I was a novice to this type of practice, you advised me as to what was realistic, yet fair, as far as when, how, and monetarily the claim would be settled. When an offer was made, you advised me accordingly, and counter-offered for what you believed to be a reasonable and objective settlement. Beyond that, you also worked determinedly to reduce my medical claims and had great success. An attorney friend of mine went as far to say that you "hit a home run" when you negotiated my settlement. I want you to know how much your guidance and attentiveness to my claim meant to me. I will definitely recommend you and your firm should any of my acquaintances need legal advice in the future.
Jonathan Fleisher was more than just my lawyer. He was my advocate and was very thorough with my case. Communication was well furnished which made for an easy process. Mr. Fleisher fought for my rights and did so justly with much empathy and compassion. I am more than elated with the outcome and how my case was handled by Mr. Fleisher. I would highly recommend him to friends , family or anyone who wants someone who will work diligently on their case. I appreciate and am very thankful for Mr. Jonathan Fleisher
Over the past couple of years I have had the privilege of Mr.Jonathan Fleisher representing me for a personal injury case that has greatly impacted my life. Mr. Fleisher fought hard and diligently on my behalf and always kept my best interests in mind. It has been truly refreshing as well as a blessing to have someone this skillful and professional buckling down and making sure every detail is captured to support my case. He has delivered exceptional service and I would recommend him to anyone that needs a personal injury attorney.
Dear J.B. ,
I wanted to thank you, for the job you did on my case. You were not only an excellent lawyer, you were a friend along the way as well. You always promptly called me, addressing my questions and concerns. As far as my settlement goes, I couldn't have expected more then you got for me. Many lawyers "brag" , about the amount of settlements they get for their clients, on their T.V. commercials . You, got me more then these lawyers "brag" about. Thank you for getting me such a strong settlement, and being a friend as well, along the way. I'd be more then happy to talk to anyone who would like to know , what a fine attorney you are. Thank you for being there for me. Sincerely,
It was not only comforting to have skilled, knowledgeable and experienced attorneys and staff during one of the most difficult times of my life, but to be supported by people who had my best interest at heart and genuinely cared about me and my personal feelings made all the difference in the world. I walked in as a client and was cared for by a family, and for that I'll be forever grateful! H. B.
Jonathan was amazing. He communicated very well, he was always looking out for my best interest. He was easy to talk to and very thorough with my case and I was elated and blessed to have a lawyer such as Jonathan by my side. I would highly recommend him! Even after the case was settled he still contacted me to follow up and check it with me. He is someone who really cares about his clients and treated me as a person not just a case #. Thank you for everything Jonathan!
I was involved in a car accident and was referred to this office. Nick Drury was the attorney who handled my case and he was nothing short of phenomenal. Personable, professional, took the time and answered my questions, accessible, very responsive via email. He also advised as to what would be in my best interest and negotiated very well on my behalf. What was an additional plus is he resolved my case promptly. Thank you Nick- I highly recommend him for anyone who is need of a personal injury attorney!