Chicago Attorneys for Birth Injuries Caused by Misdiagnosis
If you or your infant were misdiagnosed, either during your pregnancy or after the baby's birth, and your baby suffered a birth injury as a result, you may be entitled to financial compensation.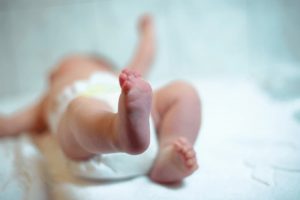 Although no amount of money can undo the pain and suffering caused by a birth injury, monetary compensation can make it easier to pay for your child's treatment and give them a chance at the best possible quality of life. A Chicago birth injury attorney can help you understand your legal options so that you can hold the responsible party accountable for the damage they have done.
The compassionate attorneys of Karlin, Fleisher & Falkenberg, LLC are here to fight for the justice you and your family deserve. We understand the overwhelming feelings of anguish and despair you are experiencing as a result of your child's injuries. And we know how quickly the medical bills are piling up. We have been representing clients like you in Chicago since 1970 and have an unmatched reputation and track record of successful outcomes. Allow us to help you pursue the compensation you and your family need. The sooner you take legal action, the sooner you can receive the justice you deserve. Call us at 312-346-8620 or contact us online today.
What Is Misdiagnosis?
Misdiagnosis in relation to birth injuries can occur in one of two ways:
Incorrect diagnosis – occurs when a medical professional incorrectly diagnoses a condition, either in a pregnant mother, a fetus, or a newborn baby.
Missed diagnosis – occurs when a medical professional fails to diagnose a condition in a pregnant mother, a fetus, or a newborn baby.
In both situations, misdiagnosis may result in a mother or her child receiving the wrong treatment or no treatment for a condition. This can result in birth injuries to the mother or child, which can be life-threatening or cause long-term harm.
There are many conditions in pregnant women, fetuses, and newborns that can be misdiagnosed, such as:
Preeclampsia – high blood pressure in pregnancy
Gestational diabetes – high blood sugar in pregnancy
Chorioamnionitis – a condition where the membranes surrounding the fetus become infected with bacteria
Infections or viruses passed from mother to infant in the womb or during childbirth – these include group B streptococcus, hepatitis B, syphilis, rubella, toxoplasmosis
Cystic fibrosis – an inherited condition that should be diagnosed at birth to enable immediate treatment
While some of these conditions are common and simply require a few precautions during pregnancy, others are more serious and require immediate treatment or may necessitate early delivery. Regardless of the seriousness of the condition, a misdiagnosis of any condition can result in birth injuries to the mother or her infant and may even be life-threatening.
Who Is Responsible for Misdiagnosis?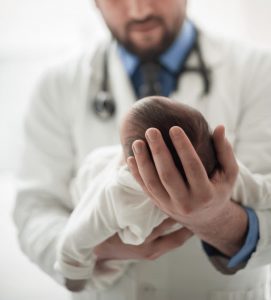 When you are under the care of a doctor or healthcare provider during pregnancy and childbirth, they have a duty of care to you and your infant. This duty of care also applies to the doctor's staff, including nurses and midwives, and the facility where you are being treated, such as a hospital or clinic.
As part of that duty of care, your doctor is required to accurately diagnose any pregnancy-related conditions or any fetal or newborn conditions that could cause harm to you or your baby. An inaccurate or missed diagnosis is a failure by the doctor to uphold their duty of care and, if this resulted in a birth injury, that doctor or healthcare provider is responsible.
Relevant documentation and evidence are essential to prove a doctor or healthcare provider's negligence and responsibility in a birth injury case. Every case is different, however, and the types of documentation needed can vary accordingly. A skilled Chicago birth injury attorney will take the time to completely understand the details of your case and the harm that has been caused to you and your child. They will use this information to determine exactly what type of evidence is needed and how to obtain it to build a strong birth injury case for you and your family.
What Are the Costs of a Misdiagnosis?
The consequences of a birth injury can range from short-term to lifelong, depending on the type and severity of the injury. In pursuing financial compensation for you and your family, our attorneys will consider both current and future medical treatment required, as well as other associated expenses. You may be eligible to claim compensation for both economic and non-economic damages including:
Medical bills for current and future treatment
Rehabilitative and at-home care for your child
Pain and suffering
Lost income
Long-term disability
How Karlin, Fleisher & Falkenberg, LLC Can Help You and Your Family
Although you may be certain that your doctor or healthcare provider is responsible for the harm caused to you or your child, proving misdiagnosis and birth injuries is difficult and complicated. You need an experienced Chicago birth injury attorney who understands the possible misdiagnoses and complications associated with pregnancy and childbirth.
At Karlin, Fleisher & Falkenberg, LLC, we have been helping clients like you for over 50 years. We have recovered over $400 million dollars on behalf of our clients and have an unparalleled reputation for the knowledge and experience we offer to our clients. We treat each and every case with the utmost respect and dedication, no matter how large or small it may be. When you hire us, we will put the full resources of our firm to work to fight for the justice and compensation you and your family need and deserve.
Although no one can undo the damage or make up for the pain and suffering that you and your child are facing, we can provide you with legal support and options. Allow us to help you pursue financial compensation so that you can ensure you are able to provide your child with the treatment they need and the best possible outcomes for their future. Call us at 312-346-8620 or contact us online for your confidential consultation today.