Chicago Klumpke's Palsy Birth Injury Lawyers
When you and your spouse decide to have a child, the excitement and anticipation that accompanies the process are electrifying. You spend months preparing your home, purchasing a crib, diapers, and other items, and choosing the perfect name, all the while envisioning your life and future with a healthy baby boy or girl. Unfortunately, those plans can change in an instant if your child suffers a serious birth injury during delivery due to a negligent doctor or medical professional. One known condition that is most commonly caused by difficulties during the delivery process or improper delivery techniques is Klumpke's palsy. Klumpke's palsy involves damage to the nerves in the lower brachial plexus and can cause partial paralysis of a baby's hand and forearm. This birth injury is usually caused by negligence during labor or delivery. If your baby and family have been affected by Klumpke's palsy because of improper delivery techniques, the Klumpke's palsy birth injury attorneys of Karlin, Fleisher & Falkenberg, LLC are here to help in your time of need. You do not have to suffer alone.
When a doctor or other medical professional applies too much pressure to the baby's neck and shoulders during the delivery, the baby could suffer from Klumpke's palsy. This could result in temporary or permanent damage, depending on the severity of the injury and how much pressure was applied during delivery. While some cases of Klumpke's palsy are caused by unforeseen circumstances, many instances are the direct result of negligence. Depending on the severity of your child's injury, he or she may suffer permanent paralysis in the forearm, hand, wrist, and fingers, leaving them in need of physical therapy or surgery.
Doctors are responsible for doing everything in their power to deliver your child safely, and when they act recklessly or make a mistake, you and your child could suffer greatly. Not only could your child have to deal with lifelong disabilities, causing him or her to miss out on their full potential, but it can also cost you tens of thousands of dollars in medical bills. At Karlin, Fleisher & Falkenberg, LLC, our team of Chicago Klumpke's palsy lawyers can look at your case and help you take legal action to recover the financial compensation you need to pay for damages brought on by a birth injury. To learn more about your rights and options, contact us today at (312) 346-8620 and schedule a free consultation.
Why Choose Us?
Medical malpractice and birth injury cases can be incredibly complex and difficult because the burden of proof ultimately falls on the victim. This means that you have to gather as much evidence as possible and effectively argue your case to not only the doctor and his or her attorneys but also the hospital's legal team as well. The stress of this process on top of dealing with the aftermath of childbirth and caring for your newborn who has a birth injury can be overwhelming. Fortunately, our skilled and experienced legal team has the knowledge and dedication to handle every part of your case so you can focus on taking care of your child. At Karlin, Fleisher & Falkenberg, LLC, our lawyers have over 50 years of experience in this field, and we know the types of tactics doctors and hospitals use to avoid being held responsible. We will not rest until we get the financial compensation you deserve to pay for medical bills and other expenses. Call Karlin, Fleisher & Falkenberg, LLC at (312) 346-8620 today and schedule a consultation.
Symptoms of Klumpke's Palsy
While Klumpke's Palsy and other brachial-plexus injuries aren't particularly rampant in the United States—0.2 to 2.5 per 1,000 births—they do still happen when doctors pull on the baby's neck and shoulders to move them through the birth canal. When acting responsibly, doctors should be aware of how hard they are pulling. If circumstances arise that increase the risk of a birth injury like Klumpke's Palsy, they should make the proper adjustments to respond accordingly. This includes lengthy deliveries or when the baby is in breech position.
Depending on the seriousness of the injury to the wrist and fingers, symptoms can range from mild (such as tingling and numbness in the fingers) to severe (such as paralysis and a "claw hand"). Some common symptoms of Klumpke's Palsy include the following:
Unable to move fingers
Muscle weakness
Paralysis in fingers
Claw grip in one hand
Severe pain
Numbness and tenderness in the ulnar nerve
Numbness in forearm, hand, wrist, and fingers on affected arm
Inability to properly grip items
Stiff joints
Drooping eyelid or decreased pupil size in one eye (Horner's syndrome)
In a majority of cases, a baby can recover from brachial-plexus injuries in six months to a year, but some more serious cases leave babies with lifelong complications and disabilities in the arm, hand, and fingers. For some victims, full recovery can only be achieved through serious rehabilitation and physical therapy, or in the most severe cases, surgery. Whatever treatment option you pursue, paying for medical bills and other expenses can be impossible without financial compensation.
Contact Us
No amount of preparation in the world can ready you for the bitter reality of your son or daughter suffering a birth injury due to a negligent doctor or nurse's actions. The months and years following the birth of your child should be filled with happiness and joy, with your son or daughter living up to their full potential. Unfortunately, that may be much more difficult when doctors or hospitals behave negligent in the delivery room. To hold these professionals responsible, you need a team of skilled legal representatives by your side. Get the supportive and knowledgeable legal counsel you need by calling the Chicago Klumpke's Palsy lawyers at Karlin, Fleisher & Falkenberg, LLC today at (312) 346-8620.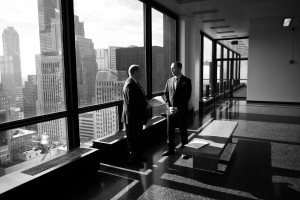 To Karlin, Fleisher & Falkenberg, LLC Please accept my sincere appreciation for the services your agency provided to me and my family on the Jessie Palmer wrongful death cases. There were so many issues that needed to be resolved, and with your assistance we were able to finally get the diagnosis report printed. My stepdaughters asked me to thank you as well for the settlements they received from their father's estate. We humbly appreciate the wonderful job your firm did with our case. In the future we will refer family and friends to your agency.
Thank you so much for your diligent, professional, and thorough handling of my car accident settlement. You were beyond helpful, accommodating, and supportive during the process. You patiently explained, in detail, the procedures that would take place during the course of the claim. You continually updated me as progress was made and gave me in-depth details. Being that I was a novice to this type of practice, you advised me as to what was realistic, yet fair, as far as when, how, and monetarily the claim would be settled. When an offer was made, you advised me accordingly, and counter-offered for what you believed to be a reasonable and objective settlement. Beyond that, you also worked determinedly to reduce my medical claims and had great success. An attorney friend of mine went as far to say that you "hit a home run" when you negotiated my settlement. I want you to know how much your guidance and attentiveness to my claim meant to me. I will definitely recommend you and your firm should any of my acquaintances need legal advice in the future.
Jonathan Fleisher was more than just my lawyer. He was my advocate and was very thorough with my case. Communication was well furnished which made for an easy process. Mr. Fleisher fought for my rights and did so justly with much empathy and compassion. I am more than elated with the outcome and how my case was handled by Mr. Fleisher. I would highly recommend him to friends , family or anyone who wants someone who will work diligently on their case. I appreciate and am very thankful for Mr. Jonathan Fleisher
Over the past couple of years I have had the privilege of Mr.Jonathan Fleisher representing me for a personal injury case that has greatly impacted my life. Mr. Fleisher fought hard and diligently on my behalf and always kept my best interests in mind. It has been truly refreshing as well as a blessing to have someone this skillful and professional buckling down and making sure every detail is captured to support my case. He has delivered exceptional service and I would recommend him to anyone that needs a personal injury attorney.
Dear J.B. ,
I wanted to thank you, for the job you did on my case. You were not only an excellent lawyer, you were a friend along the way as well. You always promptly called me, addressing my questions and concerns. As far as my settlement goes, I couldn't have expected more then you got for me. Many lawyers "brag" , about the amount of settlements they get for their clients, on their T.V. commercials . You, got me more then these lawyers "brag" about. Thank you for getting me such a strong settlement, and being a friend as well, along the way. I'd be more then happy to talk to anyone who would like to know , what a fine attorney you are. Thank you for being there for me. Sincerely,
It was not only comforting to have skilled, knowledgeable and experienced attorneys and staff during one of the most difficult times of my life, but to be supported by people who had my best interest at heart and genuinely cared about me and my personal feelings made all the difference in the world. I walked in as a client and was cared for by a family, and for that I'll be forever grateful! H. B.
Jonathan was amazing. He communicated very well, he was always looking out for my best interest. He was easy to talk to and very thorough with my case and I was elated and blessed to have a lawyer such as Jonathan by my side. I would highly recommend him! Even after the case was settled he still contacted me to follow up and check it with me. He is someone who really cares about his clients and treated me as a person not just a case #. Thank you for everything Jonathan!
I was involved in a car accident and was referred to this office. Nick Drury was the attorney who handled my case and he was nothing short of phenomenal. Personable, professional, took the time and answered my questions, accessible, very responsive via email. He also advised as to what would be in my best interest and negotiated very well on my behalf. What was an additional plus is he resolved my case promptly. Thank you Nick- I highly recommend him for anyone who is need of a personal injury attorney!