Chicago Erb's Palsy Lawyers
If your child has suffered from Erb's Palsy as a result of medical malpractice, filing a lawsuit against the offending doctor or hospital may allow you to recover some amount of compensation to cover your existing medical bills, future therapy and hospital visits, as well as attempt to accommodate for future disabilities. Erb's Palsy is a serious medical condition that occurs during childbirth when the baby is improperly pulled out of the mother's birth canal or during a caesarian section. If the baby's shoulder or head is pulled or stretched to one side, it may result in severe damage to the surrounding nerves, known as "Erb's Point", that can cause permanent paralysis or damage. Also known as Brachial Plexus Palsy, it commonly occurs when the obstetrician has miscalculated the size of the baby or underestimated the mother's condition, prior to her giving birth.
Karlin, Fleisher & Falkenberg, LLC serves Chicago and the surrounding area by assisting in birth injury cases, including malpractice accidents just like Erb's Palsy. We can't stop the pain and suffering that has happened to your baby, but we can fight for both compensatory and punitive damages to help you pay your medical bills and prevent accidents like these from happening to others in the future. You can speak with one of our attorneys by calling (312) 346-8620 or filling out a contact form today.
Why You Should Hire an Attorney
When faced with a civil suit against a hospital or doctor, the burden of proof will end up falling to you. This means that it'll be your job, and the job of your attorney, to gather and present as much evidence as possible suggesting that the doctor was responsible. It's important to keep in mind that hospitals are businesses first, and will be fighting to protect their bottom line, so you'll need to meet their defense with a rock-solid case. This is where an attorney would come in.
When facing Erb's Palsy, your number one priority should be to take care of yourself and your child, while making plans for the future. With a looming legal battle and no way to pay for mounting medical bills, these two crucial tasks will fall by the wayside. That's why having an attorney from Karlin, Fleisher & Falkenberg, LLC can help immensely in the process. Since we've been around for nearly 50 years, we have the experience fighting doctors and hospitals and know what kind of tactics they will use against you. Our team is focused on compassionate dealings with our clients, while aggressively fighting negligent doctors and their attorneys. When it comes to the health of your newborn child, negligent doctors should be held responsible for your suffering.
Causes of Erb's Palsy
Erb's Palsy is a very specific diagnosis that happens far too often, with an estimated one to two children per 1000 facing its effects. Often, Erb's Palsy occurs when the baby is just too big for the mother's pelvis for a vaginal birth, and the baby becomes stuck or wedged into too small of a space. To get the baby out, a doctor may try to use forceps or even a vacuuming device to deliver the baby. When doctors fail to recognize that extra precautions are necessary, Erb's Palsy is often the result. However, this is only one example of how Erb's Palsy can occur. The doctor may have also performed negligently by:
Not performing a cesarean section when it was needed or performing one too late
Failing to realize that the baby is in the breech position
Using forceps improperly
Pulling on the arms of the baby
Breaking or dislocating the shoulders by tugging or pulling at the baby
Using a vacuum device excessively
Failing to recognize the potential of shoulder dystocia
Not meeting medical training standards
Failing to evaluate the mother or baby pre-delivery
The state of Illinois gives parents eight years after the accident to file against the insurance provider. But, why would you wait? Your baby will need extra care in the immediate aftermath, and possibly years of therapy and future treatments that will cost thousands of dollars. You need that money now to help ease the medical bills and get you the help that you need. We are here to help you make decisions that could result in compensation to hopefully help your child recover.
Can Erb's Palsy Be Treated?
The good news about Erb's Palsy is it is a non-fatal condition with the possibility of recovery, but recovery will cost quite a bit of money. Generally, a child will have to undergo surgery to treat the nerve damage around the shoulder, and then they will have to go through some amount of physical therapy, which may even span years after the treatment to repair the nerves. A full recovery is possible, but it largely depends on how quickly you discover that your child is affected and the extent to which the nerves are damaged.
Contact Karlin, Fleisher & Falkenberg, LLC
At Karlin, Fleisher & Falkenberg, LLC, we understand how childbirth trauma affects the entire family. We have won cases and have a record of success fighting large insurance companies that do not want to pay. With our help, you may be able to recover compensation to cover your medical bills. Call us at (312) 346-8620 today.
To learn more about birth injuries we handle, click here.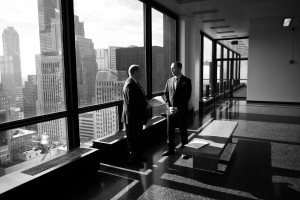 To Karlin, Fleisher & Falkenberg, LLC Please accept my sincere appreciation for the services your agency provided to me and my family on the Jessie Palmer wrongful death cases. There were so many issues that needed to be resolved, and with your assistance we were able to finally get the diagnosis report printed. My stepdaughters asked me to thank you as well for the settlements they received from their father's estate. We humbly appreciate the wonderful job your firm did with our case. In the future we will refer family and friends to your agency.
Thank you so much for your diligent, professional, and thorough handling of my car accident settlement. You were beyond helpful, accommodating, and supportive during the process. You patiently explained, in detail, the procedures that would take place during the course of the claim. You continually updated me as progress was made and gave me in-depth details. Being that I was a novice to this type of practice, you advised me as to what was realistic, yet fair, as far as when, how, and monetarily the claim would be settled. When an offer was made, you advised me accordingly, and counter-offered for what you believed to be a reasonable and objective settlement. Beyond that, you also worked determinedly to reduce my medical claims and had great success. An attorney friend of mine went as far to say that you "hit a home run" when you negotiated my settlement. I want you to know how much your guidance and attentiveness to my claim meant to me. I will definitely recommend you and your firm should any of my acquaintances need legal advice in the future.
Jonathan Fleisher was more than just my lawyer. He was my advocate and was very thorough with my case. Communication was well furnished which made for an easy process. Mr. Fleisher fought for my rights and did so justly with much empathy and compassion. I am more than elated with the outcome and how my case was handled by Mr. Fleisher. I would highly recommend him to friends , family or anyone who wants someone who will work diligently on their case. I appreciate and am very thankful for Mr. Jonathan Fleisher
Over the past couple of years I have had the privilege of Mr.Jonathan Fleisher representing me for a personal injury case that has greatly impacted my life. Mr. Fleisher fought hard and diligently on my behalf and always kept my best interests in mind. It has been truly refreshing as well as a blessing to have someone this skillful and professional buckling down and making sure every detail is captured to support my case. He has delivered exceptional service and I would recommend him to anyone that needs a personal injury attorney.
Dear J.B. ,
I wanted to thank you, for the job you did on my case. You were not only an excellent lawyer, you were a friend along the way as well. You always promptly called me, addressing my questions and concerns. As far as my settlement goes, I couldn't have expected more then you got for me. Many lawyers "brag" , about the amount of settlements they get for their clients, on their T.V. commercials . You, got me more then these lawyers "brag" about. Thank you for getting me such a strong settlement, and being a friend as well, along the way. I'd be more then happy to talk to anyone who would like to know , what a fine attorney you are. Thank you for being there for me. Sincerely,
It was not only comforting to have skilled, knowledgeable and experienced attorneys and staff during one of the most difficult times of my life, but to be supported by people who had my best interest at heart and genuinely cared about me and my personal feelings made all the difference in the world. I walked in as a client and was cared for by a family, and for that I'll be forever grateful! H. B.
Jonathan was amazing. He communicated very well, he was always looking out for my best interest. He was easy to talk to and very thorough with my case and I was elated and blessed to have a lawyer such as Jonathan by my side. I would highly recommend him! Even after the case was settled he still contacted me to follow up and check it with me. He is someone who really cares about his clients and treated me as a person not just a case #. Thank you for everything Jonathan!
I was involved in a car accident and was referred to this office. Nick Drury was the attorney who handled my case and he was nothing short of phenomenal. Personable, professional, took the time and answered my questions, accessible, very responsive via email. He also advised as to what would be in my best interest and negotiated very well on my behalf. What was an additional plus is he resolved my case promptly. Thank you Nick- I highly recommend him for anyone who is need of a personal injury attorney!