Chicago Nursing Home Battery Attorneys
Nursing homes should be safe places for our elderly loved ones. When we discover they are not, we may not know what to do about it. Unfortunately, this is a common scenario for many Americans because the increasing number of people in nursing homes has corresponded to a rise in nursing home abuse. Holding nursing homes accountable for abuse of their residents is a step you can take if your loved one has become a victim of nursing home abuse, such as battery.
The experienced Chicago nursing home battery attorneys at Karlin, Fleisher & Falkenberg, LLC can help you hold nursing homes accountable and prevent further abuse. If you or your loved one was battered in a nursing home, you need to find out your legal rights and learn how to be compensated for pain and suffering. Call us today at (312) 346-8620 to learn more about how to protect your elderly loved one.
Do I Need an Attorney?
If you or someone you love was physically assaulted in a nursing home, you have the right to hold the nursing home accountable. Instead of trying to fight them on your own, seek the help of an acclaimed nursing home lawyer like those at Karlin, Fleisher & Falkenberg, LLC. We will advise you every step of the way as you remove your loved one from the hazardous environment, seek medical treatment, and file a claim for compensation. Battery of an elderly person is a horrific act that should be met with decisive legal action against the responsible parties. Your elderly loved one should be compensated for their suffering, and the nursing home should be prosecuted to prevent similar suffering among other residents.
Why Choose Karlin, Fleisher & Falkenberg, LLC?
At Karlin, Fleisher & Falkenberg, LLC, we have been passionately serving clients in Chicago and throughout Illinois since 1970. We have dedicated ourselves to fighting for justice and restitution for our clients. Our track record of recovering millions for our clients speaks to our reputation for successful outcomes. Client satisfaction is of utmost importance to us, and we treat every client with our complete attention and compassion. When you enlist the resources and experience of Karlin, Fleisher & Falkenberg, LLC, you can enjoy peace of mind that the future will be brighter for your loved one.
What Is Battery In a Nursing Home?
Though it is hard to imagine anyone wanting to inflict violence on an older adult, it happens more frequently than most assume. The term battery includes violent acts such as hitting, slapping, kicking, biting, and punching. Battery against a nursing home resident is intentional and inexcusable.
The shortage of qualified and compassionate nursing home staff is often a major cause of battery against nursing home residents. Faced with a lack of suitable applicants, nursing home owners may lower their standards and settle for those with violent records. Some nursing homes don't even bother with background checks. They will even turn a blind eye to abuse because they care more about profit than their residents' safety. Places that place profitability above security should be held accountable.
How Do I Recognize Battery In a Nursing Home Resident?
Knowing whether or not your loved one has been battered in a nursing home can be difficult, especially if your loved one cannot communicate what is happening to them. Possible signs of battery in a nursing home resident include the following:
Reluctance by staff to leave you alone with your loved one
Recurring or unexplainable injuries
Bruises or open cuts
Emotional withdrawal or fear
Nursing home residents are among the most vulnerable parts of society, making them prime targets of abuse. If you notice sudden changes in behavior or a drastic decrease in the overall health of your loved one, they may be suffering physical harm at the hands of their caregivers.
Contact Us
For almost 50 years, the Chicago nursing home abuse attorneys at Karlin, Fleisher & Falkenberg, LLC have been vigorously prosecuting those responsible for injuring others through neglect or abuse. Unfortunately, we have had plenty of opportunities to prosecute all types of nursing home abuse cases in more recent years, and we take the matters very seriously. If you or a loved one is a victim of battery in a nursing home, enlist the experienced Chicago nursing home physical abuse attorneys at Karlin, Fleisher & Falkenberg, LLC to stand up for your rights. Let us focus on your legal needs so that you can focus on spending valuable time with your loved one. Call us today at (312) 346-8620 for a confidential and comprehensive evaluation of your case.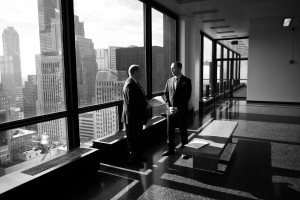 To Karlin, Fleisher & Falkenberg, LLC Please accept my sincere appreciation for the services your agency provided to me and my family on the Jessie Palmer wrongful death cases. There were so many issues that needed to be resolved, and with your assistance we were able to finally get the diagnosis report printed. My stepdaughters asked me to thank you as well for the settlements they received from their father's estate. We humbly appreciate the wonderful job your firm did with our case. In the future we will refer family and friends to your agency.
Thank you so much for your diligent, professional, and thorough handling of my car accident settlement. You were beyond helpful, accommodating, and supportive during the process. You patiently explained, in detail, the procedures that would take place during the course of the claim. You continually updated me as progress was made and gave me in-depth details. Being that I was a novice to this type of practice, you advised me as to what was realistic, yet fair, as far as when, how, and monetarily the claim would be settled. When an offer was made, you advised me accordingly, and counter-offered for what you believed to be a reasonable and objective settlement. Beyond that, you also worked determinedly to reduce my medical claims and had great success. An attorney friend of mine went as far to say that you "hit a home run" when you negotiated my settlement. I want you to know how much your guidance and attentiveness to my claim meant to me. I will definitely recommend you and your firm should any of my acquaintances need legal advice in the future.
Jonathan Fleisher was more than just my lawyer. He was my advocate and was very thorough with my case. Communication was well furnished which made for an easy process. Mr. Fleisher fought for my rights and did so justly with much empathy and compassion. I am more than elated with the outcome and how my case was handled by Mr. Fleisher. I would highly recommend him to friends , family or anyone who wants someone who will work diligently on their case. I appreciate and am very thankful for Mr. Jonathan Fleisher
Over the past couple of years I have had the privilege of Mr.Jonathan Fleisher representing me for a personal injury case that has greatly impacted my life. Mr. Fleisher fought hard and diligently on my behalf and always kept my best interests in mind. It has been truly refreshing as well as a blessing to have someone this skillful and professional buckling down and making sure every detail is captured to support my case. He has delivered exceptional service and I would recommend him to anyone that needs a personal injury attorney.
Dear J.B. ,
I wanted to thank you, for the job you did on my case. You were not only an excellent lawyer, you were a friend along the way as well. You always promptly called me, addressing my questions and concerns. As far as my settlement goes, I couldn't have expected more then you got for me. Many lawyers "brag" , about the amount of settlements they get for their clients, on their T.V. commercials . You, got me more then these lawyers "brag" about. Thank you for getting me such a strong settlement, and being a friend as well, along the way. I'd be more then happy to talk to anyone who would like to know , what a fine attorney you are. Thank you for being there for me. Sincerely,
It was not only comforting to have skilled, knowledgeable and experienced attorneys and staff during one of the most difficult times of my life, but to be supported by people who had my best interest at heart and genuinely cared about me and my personal feelings made all the difference in the world. I walked in as a client and was cared for by a family, and for that I'll be forever grateful! H. B.
Jonathan was amazing. He communicated very well, he was always looking out for my best interest. He was easy to talk to and very thorough with my case and I was elated and blessed to have a lawyer such as Jonathan by my side. I would highly recommend him! Even after the case was settled he still contacted me to follow up and check it with me. He is someone who really cares about his clients and treated me as a person not just a case #. Thank you for everything Jonathan!
I was involved in a car accident and was referred to this office. Nick Drury was the attorney who handled my case and he was nothing short of phenomenal. Personable, professional, took the time and answered my questions, accessible, very responsive via email. He also advised as to what would be in my best interest and negotiated very well on my behalf. What was an additional plus is he resolved my case promptly. Thank you Nick- I highly recommend him for anyone who is need of a personal injury attorney!