Elder abuse isn't just a tragedy that affects as many as 5 million older adults every year – it's also a crime for which the perpetrators deserve to be punished. Contact a lawyer if you suspect your loved one is being mentally, physically, or financially abused in a nursing facility. Knowing how to report elderly abuse in a nursing home to the proper authorities is often the first step to securing justice.
Victims of abuse in a nursing home have legal rights, per the Illinois Adult Protective Services Act. This includes the right to file a lawsuit for compensation.
What is Considered Elder Abuse?
Elder abuse, neglect, or exploitation can take many forms. Any of the following could meet the definition of abuse laid out in the Illinois Nursing Home Care Act:
Abusers aren't limited to caregivers or assisted living facility employees. Elderly patients in long-term care facilities may also be victims of resident-on-resident abuse. It's the responsibility of the staff members to detect signs of nursing home abuse and prevent it.
The Process of Reporting Elderly Abuse in Chicago
For emergencies, call 911 to report elderly abuse in a nursing home. However, if you aren't sure if your loved one is suffering from abuse, you can report elder abuse suspicions to the state's long-term care ombudsman. This agency investigates claims of elder abuse in long-term care facilities. A representative can also help with eldercare locator services if you wish to move your loved one out of the abusive situation.
The process to report suspected elder abuse can proceed as follows:
Who Do You Report Nursing Home Abuse To?
The Illinois Department on Aging offers many resources for families to report suspected abuse. If you're worried that the abuse involves staff at your loved one's care home, it's best to avoid reporting abuse to the facility. Call a lawyer instead, or seek help from one of these agencies:
Can You Sue a Nursing Home for Abuse?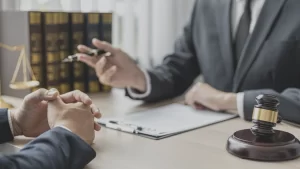 Yes, you can help your loved one file a lawsuit for nursing home abuse. Even if they are a victim of resident-on-resident abuse, the nursing home may still be held liable. The staff is supposed to protect residents from abuse by other residents.
A Chicago nursing home abuse lawyer who understands the complexities of these cases can help you seek compensation for your loved one. They can gather evidence carefully without alerting the nursing home of an impending lawsuit. They can also book an expert witness to parse abuse allegations from a faulty memory or an accident.
Your attorney can also pinpoint specific laws that a long-term care home or caregiver violated. The intent of a lawsuit is to help your loved one recover compensation, which can serve as a form of justice and accountability. Moreover, elder abuse is a crime, and initiating a lawsuit can also lead to criminal charges against those involved.
The compensation your loved one receives from the lawsuit can pay for accommodation in a new, safer facility. It can also help them get the therapy they need to recover from the abuse and enjoy a better quality of life.
Elder abuse doesn't just happen in long-term care communities. If your loved one has a home health aide, they could be a victim of abuse in their own home. Financial abuse is especially common in situations where an isolated senior is dependent on a caregiver to manage their finances.
Do You Need Help 
Reporting Abuse
 of an Elderly Loved One?
Are you worried your elderly loved one is being abused by a caretaker in a nursing home and want to report it? Contact Karlin, Fleisher & Falkenberg, LLC today to speak with one of our compassionate nursing home abuse lawyers in Chicago. Our legal team can investigate the claim and present you with legal options to help your loved one. Call 312-346-8620 today for a free consultation.
Related Reading: