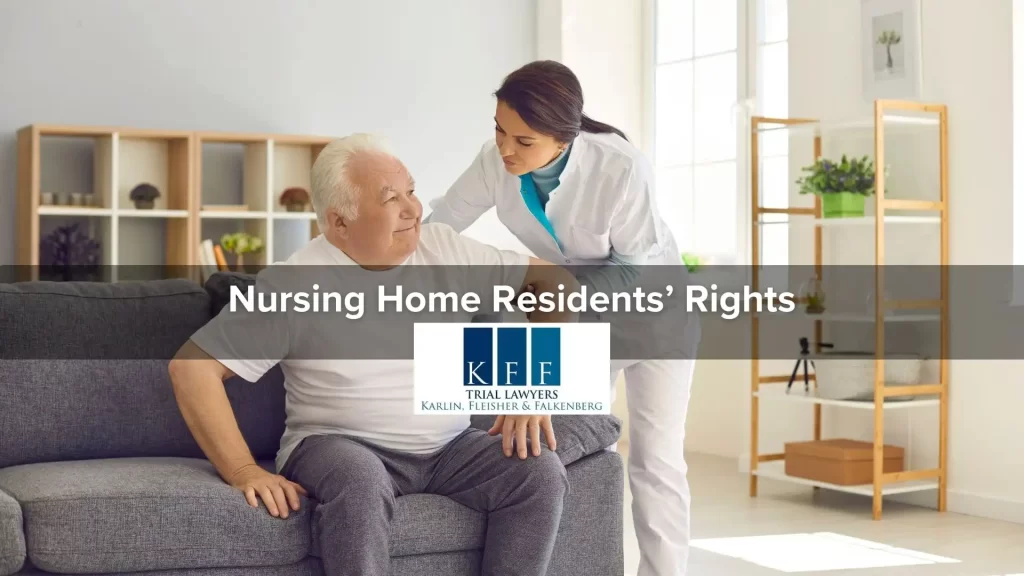 Nursing home residents have certain rights, regardless of age or medical condition. The Centers for Medicare and Medicaid Services (CMS) has laid out the federally protected rights of nursing home residents. These measures exist to guarantee residents receive respectful and decent care. In this article, we'll explore the rights of nursing home residents and actions to take if they're not met.
The Right to Be Treated With Respect and Dignity
Nursing home residents have a right to respectful treatment. Employees of the nursing home and others should speak to residents in a courteous manner and respect their privacy at all times. Nursing home staff should also treat them as autonomous individuals, not helpless care recipients. This means allowing residents to make their own decisions, like when to eat or sleep.
The Right to Participate in Activities
Nursing home residents have the right to participate in activities of their choice, including educational, spiritual, recreational, and social activities. Activities like these help residents stay engaged and active in their own lives. Residents should be encouraged to participate in activities that suit their interests, abilities, and preferences.
The Right to Be Free From Discrimination
Residents of nursing homes have the right to be free of any form of discrimination based on race, religion, gender, sexual orientation, national origin, disability, or any other protected class. Discrimination of any kind is unacceptable, and residents should feel safe and secure in their nursing home environment.
The Right to Be Free From Abuse and Neglect
Nursing home residents have legal protections from physical, emotional, and financial abuse. They also have the right to be free of neglect, which includes inadequate medical care, meals, and personal hygiene. In addition, facilities must take reasonable steps to protect nursing home residents from any bad treatment, abuse, and exploitation by other individuals in the facility, including staff members and other visitors.
The Right to Manage Their Money
Nursing home residents can manage their own money or choose someone else to. They also have the right to receive statements detailing their account activity and balances. In some cases, authorized nursing home staff may handle finances on a resident's behalf if the resident gives explicit permission and oversight.
The Right to Receive Proper Medical Care
Nursing home residents must receive appropriate medical care that meets their needs, including timely and appropriate diagnosis, treatment, and management of medical conditions, as well as access to medications, physician services, and other necessary healthcare services.
The Right to Be Free From Restraints
It is the right of nursing home residents to be free from physical or chemical restraints, including seclusion and isolation. Nursing home staff must only use physical or chemical restraints as a last resort when all other less restrictive interventions have failed to keep residents safe. Staff should never use restraints to punish, discipline, or for convenience.
The Right to Proper Privacy, Property, and Living Arrangements
Nursing home residents have a right to privacy and autonomy. This means that residents should be able to keep their personal property in their rooms and make decisions about how to arrange it. Residents should have the right to lock their doors, pull curtains for privacy, and adorn their space with personal belongings.
The Right to Complain
Nursing home residents can express grievances without fear of reprisal or discrimination, and nursing home staff should listen to their concerns and work to address them. If residents' concerns aren't appropriately taken into account, they can file a complaint with the state agency that monitors nursing homes.
The Right to Spend Time With Visitors
Nursing home residents can have visitors and engage with them. In cases of an infectious disease or other exceptional circumstances, turn away visitors. Federal regulations protect this right, and nursing home staff must ensure that all visitors are welcome, regardless of age, gender, race, or sexual orientation.
The Right to Have Their Representative Notified
Nursing home residents have the right to notify their representative of any changes in their care or living situation. A representative could be a family member, friend, attorney, or other person elected by the resident. The nursing home must notify the representative whenever they change the resident's care plan, financial arrangements, or living conditions.
Speak With a Nursing Home Abuse Lawyer
At Karlin, Fleisher & Falkenberg, LLC, we are committed to protecting the rights of nursing home residents and pursuing justice on their behalf. Our nursing home abuse attorneys have decades of experience and can provide you with knowledgeable legal representation. Contact us online or call 312-346-8620 to learn how we can help you protect your loved one's rights.
Related posts: