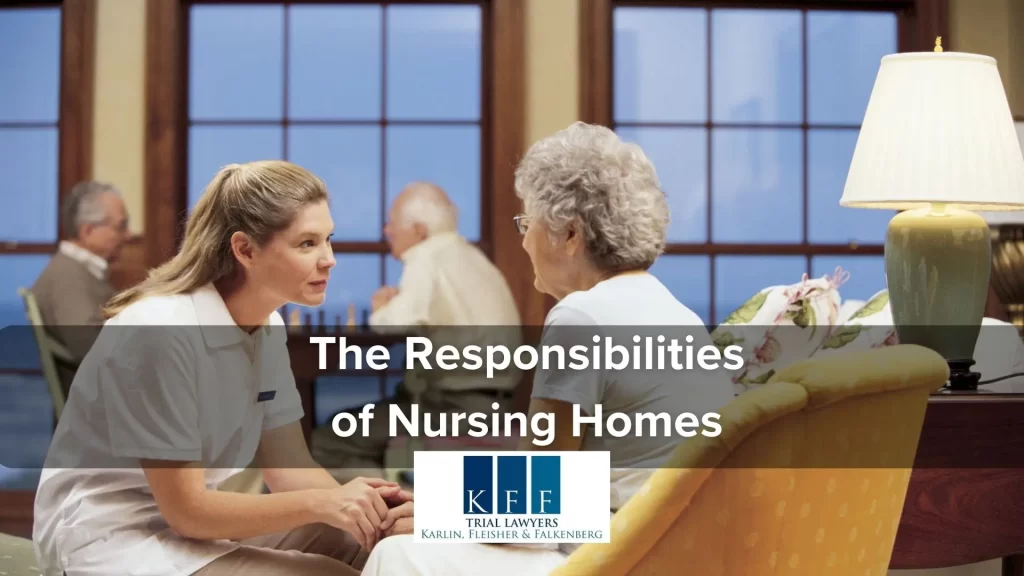 Nursing homes and other long-term care facilities play a crucial role in the lives of many elderly and vulnerable individuals by providing care, support, and community. As the population ages, the need for these specialized care facilities continues to grow. Moreover, it's even more important to understand the responsibilities of nursing homes concerning their residents. Not to mention, residents and their families have the right to expect nursing homes to uphold the following responsibilities:
Providing a Safe and Clean Environment
Nursing homes are responsible for maintaining a clean and safe living environment for their residents. This obligation includes ensuring proper sanitation, hygiene, and facility maintenance. Cleanliness plays a vital role in preventing infections and other health issues. Regular inspections and strict adherence to safety standards are essential in preventing falls and other accidents that can harm residents.
Meeting Residents' Basic Needs
Nursing homes must meet their residents' basic needs, including providing adequate food, water, and shelter. Firstly, facilities must offer access to clean drinking water and nutritious meals. Not only should these meals be abundant, but also they should cater to residents' dietary requirements. Additionally, they must provide residents with comfortable living spaces, including appropriate bedding, heating, and cooling.
Offering Medical and Personal Care
One of the primary reasons individuals move to nursing homes is to receive medical and personal care tailored to their needs. Nursing homes must employ qualified, trained, and licensed staff to deliver appropriate care, which might include administering medications, treating health conditions, and monitoring overall health. Staff members should also assist residents with daily activities, such as bathing, dressing, and eating, based on individual needs.
Nursing homes must develop and implement individualized care plans that address these specific needs for each resident. The creation of this care plan should involve input from the resident, their family, and healthcare professionals to create a comprehensive program that promotes the resident's health and overall quality of life.
Respecting Residents' Rights and Dignity
Nursing home residents have rights, including the right to privacy, respect, and dignity, as well as the right to make choices about their own care. Nursing homes must foster environments that respect these rights, allowing residents to maintain their independence and make decisions about their lives where possible. Staff should involve residents in care planning as much as possible and treat them respectfully at all times.
Preventing and Addressing Abuse and Neglect
Every nursing home has a moral and legal obligation to protect its residents from abuse and neglect. Facilities must have policies and procedures in place to prevent, identify, and address any instances of mistreatment. Staff must receive training on recognizing the signs of abuse and neglect, and facilities must take swift action to investigate and resolve any allegations.
Ensuring Adequate Staffing Levels
Understaffing is a significant issue in many nursing homes, often leading to inadequate care and unintentional neglect. Nursing homes have a responsibility to maintain sufficient staffing levels to ensure that each resident receives the consistent care and attention they need. To maintain a safe and healthy environment, each facility should have adequate numbers of:
Registered nurses
Licensed practical nurses
Certified nursing assistants
Support staff members
Encouraging Social Interaction and Engagement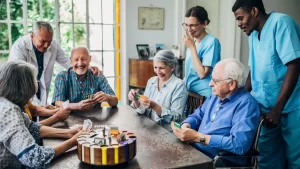 Loneliness and isolation can have severe consequences for nursing home residents' mental and emotional well-being. Facilities must provide residents with opportunities for social interaction and engagement, including scheduled activities, programs, and events that cater to residents' diverse interests and needs. Such events could include:
Recreational activities
Exercise programs
Opportunities for spiritual practices
Events promoting cultural expression
Communicating with Families
Open and transparent communication between nursing homes, residents, and residents' families is essential to ensure each resident's well-being. Nursing homes should regularly inform families about their loved one's health, care, and any changes in their conditions. They should also encourage family engagement in care planning and decision-making, fostering a collaborative approach.
Continuously Monitoring and Improving Quality of Care
Nursing homes are responsible for continuously evaluating and improving the quality of the care they provide to residents. This includes taking steps like:
Regularly assessing residents' satisfaction
Monitoring healthcare outcomes
Identifying areas for improvement
Seeking feedback from residents and families
Contact Karlin, Fleisher & Falkenberg, LLC Today
Nursing homes protect and care for some of society's most vulnerable individuals. By understanding the key responsibilities of nursing homes, families can make informed decisions when choosing facilities for their loved ones. However, nursing home abuse and neglect can happen even in seemingly appropriate facilities, so it's important to remain vigilant.
If you or someone you love has experienced nursing home abuse or neglect, call Karlin, Fleisher & Falkenberg, LLC today at 312-346-8620 or contact us online for a free, confidential consultation session. Our nursing home abuse lawyers in Chicago are here to guide you and help you seek justice.
Related Reading: