Chicago Propecia Dangerous Drug Attorneys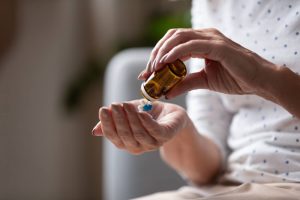 Thousands of American men dealing with pattern hair loss put their trust in Propecia, an oral drug that was intended to treat it safely and effectively. Unfortunately, the manufacturer of Propecia did not quickly respond to reports of serious side effects that could worsen patients' quality of life and last after stopping the drug.
If you developed a sexual dysfunction caused by Propecia, you might be entitled to financial compensation, and the Chicago dangerous drug attorneys of Karlin, Fleisher & Falkenberg, LLC are here to help you pursue it.
Contact our office today at Karlin, Fleisher & Falkenberg, LLC for a no-obligation case review.
What Is Propecia?
Propecia is a brand-name formulation of finasteride that is manufactured by Merck. Since 1992, doctors in the United States have prescribed Propecia to treat men with hair loss or an enlarged prostate unrelated to cancer.
How Is Propecia Supposed to Work?
Propecia is classified as an antiandrogen drug that patients take by mouth. Once the drug is in the bloodstream, it targets a specific category of enzymes called 5α-reductases.
5α-reductases are found in both men and women, with concentrations in the skin, nervous system, and male reproductive tract. These enzymes assist in chemical reactions that produce testosterone from steroid molecules. They also play a role in converting testosterone to a different hormone called dihydrotestosterone, or DHT. Men with too much of this hormone may experience hair loss or pattern baldness.
After Propecia binds to 5α-reductase enzymes, the body cannot produce as much DHT from testosterone, slowing hair loss.
What Side Effects Can Propecia Cause?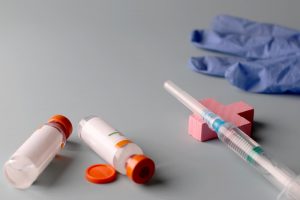 As Propecia blocks reactions involving male sex hormones, some men have reported side effects in a pattern called "post-finasteride syndrome." Post-finasteride syndrome most commonly involves sexual dysfunction, including:
Erectile tissue dysfunction (ED)
Lower or lost sex drive
Loss of sensation during sexual activity
Lower semen quality
Changes in penile tissue, including shrinking of the penis
Pain in the testes
Gynecomastia (abnormal, noncancerous enlargement of the breasts)
Prostate cancer
Other problems men have reported after taking finasteride include:
Lost strength and muscle tone
Low metabolism
Problems with memory and focus
Problems falling and staying asleep
Depression
Anxiety
Suicidal ideation
Patients may be at the highest risk for developing post-finasteride syndrome symptoms within the first year they use Propecia. While some side effects resolve after a patient stops taking the drug, others, including ED in some cases, may last for a long time afterward.
Why Are Law Firms Involved in Action Against Propecia's Manufacturer?
When a pharmaceutical company finds that its drug causes a previously unknown side effect, they have the responsibility to notify the public and warn future patients about the chance that they may experience these potentially devastating health problems. Unfortunately, when it came to Propecia, Merck did not perform their duty in a prompt manner.
A few years after Propecia's initial approval for hair loss, men taking the drug began to complain about sexual dysfunction linked to the drug. Merck dismissed these complaints, stating that any adverse effects would completely resolve when a patient stopped taking the medication. This statement was not completely accurate. Some men indeed saw improvement upon discontinuing Propecia, but many others found their side effects continued long afterward.
European drug safety regulators began scrutinizing complaints about post-finasteride sexual dysfunction starting in 2006. In particular, the Swedish Medical Products Agency required Merck to add an additional warning to Propecia's labeling in their country. Many years later, the US FDA opened its own investigation, and in 2012, they required Merck to add warnings about "decreased libido, erectile dysfunction and ejaculation disorder" to Propecia's United States Prescribing Information. More recently, the FDA has also issued a warning about the increased risk of prostate cancer among Propecia patients.
Previous Propecia lawsuits have claimed the following:
Merck knew about the sexual disorders Propecia caused and did not issue timely alerts to patients and medical professionals.
Merck did not follow proper labeling regulations, continuing to promote Propecia without acknowledging that lasting side effects had happened.
When designing Propecia, Merck did not follow its responsibility to prevent side effects that could reasonably develop.
What Should I Know After Stopping Propecia?
If you are experiencing adverse effects from Propecia, you should discuss them with your doctor, including contemplating what might happen if you stop taking the drug. If you decide together that stopping Propecia is the best option, you should know about specific safety tips to follow afterward.
Continue to refrain from donating blood – Propecia for hair loss has only been approved for men, and if women receive blood containing Propecia, they may face serious health risks. Thus, donation agencies do not allow those taking Propecia to donate whole blood or blood products, and they will continue to turn you away until four weeks after your last dose.
Don't allow pregnant or possibly-pregnant women to handle the drug – The active ingredients in Propecia can be absorbed through the skin if the tablets' protective coating is broken. If a pregnant or potentially pregnant woman handles a broken tablet, they may risk harm to their unborn child.
Visit a safe disposal site – Many local law enforcement agencies operate programs or dropboxes to help people safely dispose of unwanted or unnecessary prescription drugs.
What Can an Affected Patient Claim?
If you can show that your symptoms are linked to Propecia, you might be able to seek compensation for:
Medical costs, including treatment expenses you will face in the future
Lost wages
Emotional stress,
Lost quality of life, including lost ability to enjoy a sexual relationship with your spouse or partner
Contact our Dangerous Drug Attorneys Today
The Chicago Propecia attorneys of Karlin, Fleisher & Falkenberg, LLC are ready to represent you in your fight to pursue compensation from the negligent manufacturers of defective drugs, including antidepressants, opioids, birth control, blood thinners, and statins.
We have won millions of dollars in settlements and awards for hundreds of satisfied clients. We are ready to help you too.
If you developed sexual dysfunctions after taking Propecia, don't wait to contact us at 312-346-8620 to learn more about your legal options.