Dangerous ADHD Stimulants | Lawyers in Chicago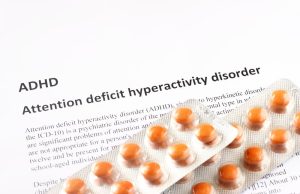 The dangerous drug attorneys of Karlin, Fleisher & Falkenberg, LLC in Chicago have helped many clients after a dangerous ADHD stimulant severely and negatively impacted their life. We take an aggressive, determined approach to holding drug makers responsible for their dangerous products. Contact Karlin, Fleisher & Falkenberg, LLC at 312-346-8620 today for a free consultation with one of our experienced ADHD dangerous drug attorneys.
If you or a family member were prescribed a stimulant to treat Attention-Deficit/Hyperactivity Disorder (ADHD) that caused harm, the attorneys at Karlin, Fleisher & Falkenberg, LLC could help you seek compensation for the physical and financial suffering that resulted.
While stimulants help millions of Americans manage their ADHD daily, they may also cause dangerous side effects, including heart attack, psychiatric problems, and sudden death. If you or a loved one suffered an injury due to a side effect of ADHD medication, it doesn't matter how many people the drug has helped. You are hurting, and someone should be held responsible.
How Stimulants Work to Treat ADHD
Stimulants are the most commonly used treatment for ADHD. According to the Cleveland Clinic, these medications increase the levels of certain neurotransmitters, or chemical messengers, in the brain called dopamine and norepinephrine. Increasing these neurotransmitters should help ADHD patients in the following ways:
Increase their attention span
Reduce hyperactivity
Control impulsive behavior
Manage executive dysfunction
Types of Stimulants Used to Treat ADHD
There are two forms of stimulants. The first is immediate-release stimulants, which typically last up to four hours. Patients take immediate-release stimulants on an as-needed basis, so some people may have to take several per day. Common types of immediate-release stimulants to treat ADHD include the following:
Adderall
Focalin
Desoxyn
Evekeo
Evekeo ODT
Methylin Chewable
Methylin Oral Solution
Ritalin
Zenzedi
The second form is extended-release stimulants, which last anywhere from six to sixteen hours. Most patients take extended-release stimulants once in the morning. Common types of extended-release stimulants used to treat ADHD include the following:
Adderall XR
Adhansia XR
Adzenys ER
Adzenys XR-ODT
Azstarys
Aptensio XR
Concerta
Cotempla XR ODT
Daytrana (patch)
Dexedrine
Dyanavel XR
Focalin XR
Jornay PM
Metadate CD
Metadate ER
Methylin ER
Mydayis
ProCentra
Quillichew ER
Quillivant XR
Ritalin-SR
Ritalin LA
Vyvanese chewable
Vyvanese
Dangers of ADHD Medications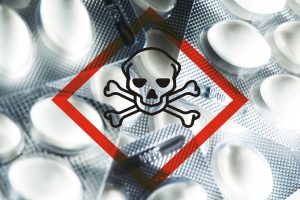 While the U.S. Food and Drug Administration (FDA) has approved these drugs for ADHD treatment, patients can still experience dangerous and deadly side effects. One injury or death is too many, especially if it's your child or family member.
Severe side effects from stimulants used to treat ADHD include the following:
Increased blood pressure
Increased heart rate
Chest pain
Shortness of breath
Fainting
Stroke
Heart attack
Seizures
New or worse psychiatric problems
Weakness, numbness, coldness, or pain in extremities
Stunted growth in children
Uncontrolled muscle movements (twitching, shaking)
Sudden uncontrollable outbursts
Vision changes
Sudden death
How Our Attorneys Can Help
When you are suffering, you may not have the energy to take legal action. Just getting through the day is hard enough. How can you possibly take on a large drug company?
You probably can't, but we can. Karlin, Fleisher & Falkenberg, LLC attorneys have the experience, resources, and resolve to pursue the biggest pharmaceutical companies for compensation after their products cause harm. Cases involving pharmaceuticals can be complex, time-consuming, and resource-intensive, so it is crucial to have an experienced legal team fighting for you. Our lawyers have experience with cases related to a wide variety of dangerous products, including pharmaceuticals. We will thoroughly investigate your case and the drug company's actions, evaluate your legal options and pursue any avenue that might result in maximum compensation for you. Sometimes that means filing multiple lawsuits against multiple parties, negotiating for months and months, and still going to trial to fight for your best interests. We are not afraid to do that.
But don't take our word for it. Look at our results. We successfully recovered $3.6 million for the family of a Cook County patient who died due to a dangerous drug.
Who Is Liable for an Injury from Dangerous Stimulants Used for ADHD?
Depending on the facts of the case, the following entities could be liable for an injury or death from stimulants used to treat ADHD:
Drug maker
Drug manufacturer
Drug distributor or sales representative
Hospital
Pharmacy
Doctor, pharmacist, or another healthcare provider
Not all situations involving a dangerous ADHD drug result in a legal case. The attorneys at Karlin, Fleisher & Falkenberg, LLC can help you understand whether the circumstances of your case meet the criteria necessary to pursue compensation, or damages, for your injury and associated losses.
Potential Compensation for Victims of Dangerous ADHD Medications
If a dangerous ADHD medication harmed you because of the drug maker, manufacturer, distributor, or prescriber's negligence, you might be able to recover compensation for the following:
Medical expenses
Lost income if you missed work due to your injury
Lost future income if your injury results in a long-term disability
Pain and suffering
Emotional distress
Loss of quality of life
Wrongful death
What Should You Do If You Suffered an Injury from Stimulants Used to Treat ADHD
If you or a loved one suffered injury or death because of stimulants used to treat ADHD, the Chicago dangerous drug attorneys at Karlin, Fleisher & Falkenberg, LLC recommend the following actions:
Talk to your doctor – Your health and safety are the top priority. As soon as something feels wrong, talk to your doctor. They can evaluate your condition and adjust your medication if need be. By consulting your doctor, you also create a record of your injury that could serve as evidence in a future legal case.
Retain all medical records – Keep all your medical records, including any instructions provided with the medication. Evidence, such as documentation, is essential to establish a strong legal case.
Consult an attorney – You may feel unsure about what to do next. An attorney can help you understand your rights, evaluate your legal options, and move a case forward if you decide to do that.
Contact Karlin, Fleisher & Falkenberg, LLC For Legal Representation
If you or a family member suffered an injury or death from a dangerous stimulant used to treat ADHD, you might be able to recover compensation. The Chicago dangerous drug attorneys of Karlin, Fleisher & Falkenberg, LLC are standing by to assist you. We know it may seem daunting to take on a powerful pharmaceutical company or hospital, but we do it every day. Let our dedicated lawyers fight for your interests while you focus on your health.
Contact Karlin, Fleisher & Falkenberg, LLC at 312-346-8620 right now for a free consultation.
Related posts: