Chicago Dangerous Drugs Attorneys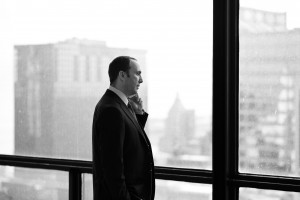 If you were prescribed a drug that caused you harm, you may be able to recover compensation by filing a lawsuit against the drug's maker. At Karlin, Fleisher & Falkenberg, LLC, we are here to help you and your family in your time of need.
For the majority of people, prescription drugs can change their lives for the better. Depending on your specific illness or condition, the right medication can make it possible to comfortably go about your day without the pain or symptoms you would typically experience, increasing your quality of life tenfold. Whether the medication was prescribed for pain, depression, or some other condition, the doctor and pharmacist should go over how to properly take the medicine and detail the common side effects you might experience. These side effects are typically minor, and while they may be inconvenient or a nuisance, they shouldn't put your health or life in jeopardy. Unfortunately, there are instances when dangerous drugs hit the market and cause severe side effects that endanger the public. When this happens, you need to take legal action against the drug manufacturer to hold it liable and recover damages.
Pharmaceutical companies are expected to put their drugs through rigorous testing and trials to verify the safety of their products well before marketing them to the general public. These lengthy and extensive trials and tests ensure the safety of a prescription drug for the duration a patient is using the mediation. While most drugs that eventually make their way to the market are safe and effective to use, some drugs are dangerous and are later shown to cause serious and unintended side effects for some patients—side effects that can cause serious damage and drastically change your life.
Unfortunately, many pharmaceutical companies will not pull a drug from the market right away due to the impact a recall could have on their sales, even if there is considerable evidence to suggest the drug is dangerous. If you or someone you love has been affected by a dangerous prescription drug, the Chicago dangerous drug attorneys at Karlin, Fleisher & Falkenberg, LLC can help you take legal action against the drug's maker.
Suffering severe side effects from a dangerous prescription drug can be devastating to you and your family. You initially took the medication to treat your illness or symptoms and get well. But when negligent pharmaceutical companies produce a faulty product or do not remove it from circulation, the drug intended to help you can instead cause more problems. To learn more about how you can take legal action against the drug manufacturer, contact the Chicago dangerous drug attorneys at Karlin, Fleisher & Falkenberg, LLC today by calling (312) 346-8620.
Why Do I Need an Attorney?
Taking legal action against a drug company is no small task. Because of their size and seemingly endless resources, these companies can often intimidate people into backing down, refuse to hear your case, or try and settle outside of court for a small amount of money in hopes that you will go away. Additionally, there are only a few specific circumstances where you can take legal action due to a dangerous drug. Just because you experience an adverse reaction or side effect from medication doesn't necessarily mean you have the right to take legal action and pursue damages. Typically, you can only sue a pharmaceutical company, hospital, or pharmacist if any the following took place:
A drug company failed to pull a known manufacturing defect from the market promptly
The drug manufacturer failed to warn consumers of any known risks
A doctor or pharmacist improperly disbursed a medication by either prescribing the wrong medication or the wrong amount
A hospital improperly administered drugs
By working with a powerful and experienced legal professional, we can examine every detail of your case to determine fault and go over every possible option to recover the maximum amount of financial compensation. In some cases, this may mean filing multiple lawsuits against multiple negligent parties. The lawsuit process can be incredibly complicated and requires a skilled attorney with the background and knowledge necessary to navigate the confusing and nuanced legal system. From discovery to filing paperwork, there are many steps you have to go through. Most of all, you need an attorney committed to your case so you don't have to worry about it and can focus on the most critical thing—recovering from your injuries and getting back on your feet.
Why Choose Us?
At Karlin, Fleisher & Falkenberg, LLC, our legal team has seen its fair share of dangerous prescription drug cases and knows just how devastating they can be for the victims and their families. We understand this is a difficult and stressful time in your life, and want to do everything in our power to help you become whole again not only physically, but also financially. When you suffer at the hands of someone else's reckless actions and require medical treatment or have to miss work, you shouldn't have to pay any money out of your pocket. Our caring and compassionate personal injury lawyers know how much people depend on recovering financial compensation in these types of cases, and that's why we won't rest until we get every penny you need and get the justice you deserve.
Types of Dangerous Prescription Drugs
No pharmaceutical company sets out to make and sell a drug that could be dangerous and cause harm to innocent people. But when they rush a drug to market without thorough testing, ignore warning signs that a drug could be dangerous, or fail to act quickly to remove a drug from pharmacy shelves and production lines, they are willingly putting innocent lives in jeopardy. Just because the Food and Drug Administration approves a drug doesn't mean it is 100% safe and not potentially dangerous. And while FDA-approved drugs are supposed to be tested thoroughly, mistakes happen. When they do, people just like you can suffer long-term disabilities or in severe cases, death.
Whether you've required long-term hospitalization, emergency procedures, or other expensive forms of medical care, you need financial compensation to help you stay out of bankruptcy and avoid financial ruin. Some common types of prescription drugs that have the potential to be dangerous include the following:
Antidepressants
Opioids and other painkillers
Cholesterol-reducing statins
Birth control
Blood thinners
Propecia for hair loss
Prednisone or cortisone
Medications to treat Type 2 diabetes
Stimulants used for ADHD treatment
If you have taken any of the above drugs and suffered serious medical complications because of it, you may be able to pursue legal action and recover financial compensation to pay for medical expenses and other damages. Contact the Karlin, Fleisher & Falkenberg, LLC today to schedule your free consultation.
Recovering Compensation Through a Dangerous Drug Claim
The very idea of taking on a large pharmaceutical company may seem overwhelming and even impossible. With their endless stream of cash, vast resources, and large legal team, it's easy to think that your chances of success are small. However, our legal team has the experience and resources necessary to fight for your rights, in and out of court.
Bearing that in mind, we may be able to recover compensation that offsets the costs associated with your recovery, including, but not limited to, the following:
All past, current, and future medical care you may require
Emotional trauma you and your family experience
Any diminishment to the quality of your life
Lost wages or inability to return to work
Pain and suffering
Disfigurement or disability
Punitive damages
We know that this is likely to be a tough time for you and your family, and that's why the attorneys at Karlin, Fleisher & Falkenberg, LLC have made it their life's work to help you through every step of the legal process so you can put this terrible experience behind you once and for all.
Contact Us Today
These types of cases can be incredibly difficult and involved. That's why you need a qualified legal professional on your side every step of the way to hold these reckless pharmaceutical companies liable. If you were prescribed a drug that adversely affected your health, you might be able to recover compensation by filing a lawsuit against the drug's maker. To speak with an attorney at Karlin, Fleisher & Falkenberg, LLC about how you or someone you know has been affected by a prescription drug, please call the Chicago dangerous drug attorneys of Karlin, Fleisher & Falkenberg, LLC at (312) 346-8620 today.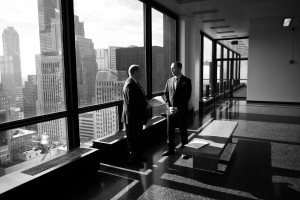 To Karlin, Fleisher & Falkenberg, LLC Please accept my sincere appreciation for the services your agency provided to me and my family on the Jessie Palmer wrongful death cases. There were so many issues that needed to be resolved, and with your assistance we were able to finally get the diagnosis report printed. My stepdaughters asked me to thank you as well for the settlements they received from their father's estate. We humbly appreciate the wonderful job your firm did with our case. In the future we will refer family and friends to your agency.
Thank you so much for your diligent, professional, and thorough handling of my car accident settlement. You were beyond helpful, accommodating, and supportive during the process. You patiently explained, in detail, the procedures that would take place during the course of the claim. You continually updated me as progress was made and gave me in-depth details. Being that I was a novice to this type of practice, you advised me as to what was realistic, yet fair, as far as when, how, and monetarily the claim would be settled. When an offer was made, you advised me accordingly, and counter-offered for what you believed to be a reasonable and objective settlement. Beyond that, you also worked determinedly to reduce my medical claims and had great success. An attorney friend of mine went as far to say that you "hit a home run" when you negotiated my settlement. I want you to know how much your guidance and attentiveness to my claim meant to me. I will definitely recommend you and your firm should any of my acquaintances need legal advice in the future.
Jonathan Fleisher was more than just my lawyer. He was my advocate and was very thorough with my case. Communication was well furnished which made for an easy process. Mr. Fleisher fought for my rights and did so justly with much empathy and compassion. I am more than elated with the outcome and how my case was handled by Mr. Fleisher. I would highly recommend him to friends , family or anyone who wants someone who will work diligently on their case. I appreciate and am very thankful for Mr. Jonathan Fleisher
Over the past couple of years I have had the privilege of Mr.Jonathan Fleisher representing me for a personal injury case that has greatly impacted my life. Mr. Fleisher fought hard and diligently on my behalf and always kept my best interests in mind. It has been truly refreshing as well as a blessing to have someone this skillful and professional buckling down and making sure every detail is captured to support my case. He has delivered exceptional service and I would recommend him to anyone that needs a personal injury attorney.
Dear J.B. ,
I wanted to thank you, for the job you did on my case. You were not only an excellent lawyer, you were a friend along the way as well. You always promptly called me, addressing my questions and concerns. As far as my settlement goes, I couldn't have expected more then you got for me. Many lawyers "brag" , about the amount of settlements they get for their clients, on their T.V. commercials . You, got me more then these lawyers "brag" about. Thank you for getting me such a strong settlement, and being a friend as well, along the way. I'd be more then happy to talk to anyone who would like to know , what a fine attorney you are. Thank you for being there for me. Sincerely,
It was not only comforting to have skilled, knowledgeable and experienced attorneys and staff during one of the most difficult times of my life, but to be supported by people who had my best interest at heart and genuinely cared about me and my personal feelings made all the difference in the world. I walked in as a client and was cared for by a family, and for that I'll be forever grateful! H. B.
Jonathan was amazing. He communicated very well, he was always looking out for my best interest. He was easy to talk to and very thorough with my case and I was elated and blessed to have a lawyer such as Jonathan by my side. I would highly recommend him! Even after the case was settled he still contacted me to follow up and check it with me. He is someone who really cares about his clients and treated me as a person not just a case #. Thank you for everything Jonathan!
I was involved in a car accident and was referred to this office. Nick Drury was the attorney who handled my case and he was nothing short of phenomenal. Personable, professional, took the time and answered my questions, accessible, very responsive via email. He also advised as to what would be in my best interest and negotiated very well on my behalf. What was an additional plus is he resolved my case promptly. Thank you Nick- I highly recommend him for anyone who is need of a personal injury attorney!