Recent federal consumer safety data revealed that approximately 4,400 persons suffered injuries while celebrating Halloween last year. As a result, the CPSC suggested several tips for people to avoid causing harm to themselves or to others, an October 26 article of cpsc.gov reported.
According to the U.S. Consumer Product Safety Commission, many of the incidents were caused by carving pumpkins and putting up decorations. 40 percent sustained laceration injuries while carving pumpkins. Last year's data showed there were two fatalities and two fires that occurred while celebrating Halloween. Consumers were highly advised to let adults do the carving of pumpkins and exercise great care when decorating. Kids should not be allowed to hold sharp objects and should wear costumes that fit properly.
Suffering injuries while celebrating Halloween can be frustrating, especially if you need prolonged treatment for recovery. However, if this happens to you in Chicago, the personal injury lawyers at Karlin, Fleisher & Falkenberg, LLC can help. Call us today at (312) 346-8620 to begin taking your legal action against negligent parties.
---
A demolition company in Elgin is facing a $152,000 fine in connection with a construction accident that resulted in a fatality, an article of Chicago Tribune reported on October 18.
Reports revealed that the Occupational Safety and Health Administration (OSHA) discovered that the Omega Demolition Corp. was negligent in the accident that killed Vicente Santoyo, 47, on Jane Addams Tollway. In the citation issued by OSHA, the 45 ton beam that crushed Santoyo in April was "over-stressed." Santoyo, who works for Omega, succumbed to injuries after the heavy beam fell on him, OSHA said. Santoyo's employer will either accept OSHA's finding and settle the fine or dispute the accusations. Omega Demolition is a subcontractor of Tollway in the construction site on I-90 bridge.
The wrongful death lawyers at Karlin, Fleisher & Falkenberg, LLC in Chicago understand many families have to deal with physical, emotional and financial problems after losing a loved one in a workplace accident. However, if this happens to you, we may be able to lessen your burden by pursuing damage claims from negligent parties. Call us today at (312) 346-8620 to find out how we may work for you.
---
A construction worker in Chicago was in critical condition after suffering from an accident while at work. He was injured in an elevator shaft and lost part of his arm while working on a building that was under construction.
According to reports, the construction accident happened in the 700 block of North Hudson Street in River North where a high-rise apartment was being erected. The construction worker was only identified as a 34-year-old man and police have yet to release details on how the accident happened. The worker was treated at Northwestern Memorial Hospital.
Construction accidents often mean hefty financial losses that affect many families every year. However, an attorney at Karlin, Fleisher & Falkenberg, LLC may be able to help you receive compensation. Call our office today at (312) 346-8620 to find out how we may work for you.
---
A car accident in southern Chicago resulted in seven injuries, including one incurred by a child who is now in critical condition. 
The Chicago Fire Department revealed that an SUV struck a porch near South Vincennes Avenue and West 80th Street intersection, hitting a 12-year-old girl who was on her way to a candy tent. Reports revealed that the SUV struck two other vehicles before it struck the girl, causing three additional injuries. The driver that caused the collision received treatment and was then taken into custody. 
If you or a loved one has been injured in a car accident, a skilled personal injury attorney can help you with the legal matters associated with your case. Discuss your situation with a lawyer at Karlin, Fleisher & Falkenberg, LLC in Chicago by calling (312) 346-8620 to learn more about your legal options.
---
Ohio-based Evenflo is recalling approximately 30,000 combination car and booster seats in the U.S. and Canada after it received reports that children are able to loosen the safety belts on their own. A federal agency found that children are at high risk of sustaining injuries when they aren't properly strapped into their car seats, according to a report from CBS News on September 21.
According to reports, the recall covers three models of Evenflo "Evolve 3-in-1" booster seats that were made before February 2016. The affected booster seats reportedly have harnesses that can be loosened by occupants without the supervision of an adult. Evenflo was notified of 27 incidents of the harnesses being loosened by children. There were no injuries reported before the recall was issued. Starting September 26, Evenflo began notifying owners to get the repair kit for their booster seats.
Car and booster seats are designed to help keep kids safe in the event of an accident. However, if kids are able to loosen their harnesses, the car seats are rendered useless and their safety can be seriously compromised. If this happens to a loved one, a skilled Chicago product liability attorney could help you figure out if negligent parties are liable. Find out how an attorney at Karlin, Fleisher & Falkenberg, LLC, may possibly help you recover your loss today by calling (312) 346-8620.
---
At least three people in Orland Park sustained injuries in a recent accident involving two vehicles, a report of Chicago Tribune stated on September 10.
According to reports, at around 12:35 a.m., a car and a pickup truck collided in a construction area in the 10400 block of 159th Street. Orland Park Fire Protection District's Ray Hanania told reports that a woman was trapped inside her vehicle after the collision. Though further information about the crash was not available, authorities believe that speed was a factor in the head-on collision. After rescuers extracted one woman from her vehicle, she was transported to a hospital, along with two additional people from the other vehicle. Authorities withheld the identities and conditions of the persons involved in the incident.
Many people are left permanently disabled after being involved in vehicular accidents. However, if this happened to you or a loved one in Chicago, a lawyer at Karlin, Fleisher & Falkenberg, LLC may be able to represent you. Find out how we could help you obtain your needed remunerations today by calling (312) 346-8620.
---
A 37-year old truck driver in Chicago fatally struck a bicyclist near the intersection of Milwaukee and Racine Avenue. The bicyclist, who has been identified as 20-year-old Lisa Kuivinen, was taken to Northwestern Memorial Hospital before succumbing to her injuries and passing at around 8:40 that morning. 
The driver of the truck, whose name has not been released, was reportedly cooperative with the police officers who first responded to the scene. He was given two citations: one for driving in the bike lane and another for "failure to take due care of a bicyclist in the roadway", and he has a court date set for September 15th. 
Lisa Kuivinen studied at the School of the Art Institute of Chicago. She was earning a Bachelors of Fine Arts.
The Chicago wrongful death attorneys at Karlin, Fleisher & Falkenberg, LLC understand that families are left with physical, emotional, and financial hardships after losing a loved one to a truck accident. Our deepest thoughts go to the family and friends of Lisa. 
---
Approximately 91,000 units of baby toys sold in the U.S. and Canada are being recalled due to small parts that babies could accidentally swallow and choke on, an article of the cpsc.gov reported on August 23.
The recall affects the "Alex Jr. Baby Builder," "First Pops," and "First Snaps" play sets, which contain small plastic parts that can detach from the sets. If the problem occurs, intended users of the toys are at high risk of sustaining injuries related to choking if they accidentally swallow the detached parts. Though no one was reportedly injured before the recall was issued, Alex Toys has received 22 complaints of parts that separated. Consumers who purchased the affected products were advised to keep the toys out of the reach of children and return them to the place of purchase to get their money back.
Parents are often devastated when their babies suffer injuries as a result of using defective children products. If you were a product liability victim in Chicago, an attorney at Karlin, Fleisher & Falkenberg, LLC may be able to help you obtain the financial assistance you need for treatment. Begin taking your legal action against negligent parties today by calling (312) 346-8620.
---
« Previous
1
2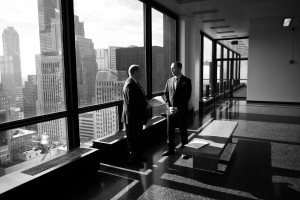 To Karlin, Fleisher & Falkenberg, LLC Please accept my sincere appreciation for the services your agency provided to me and my family on the Jessie Palmer wrongful death cases. There were so many issues that needed to be resolved, and with your assistance we were able to finally get the diagnosis report printed. My stepdaughters asked me to thank you as well for the settlements they received from their father's estate. We humbly appreciate the wonderful job your firm did with our case. In the future we will refer family and friends to your agency.
Thank you so much for your diligent, professional, and thorough handling of my car accident settlement. You were beyond helpful, accommodating, and supportive during the process. You patiently explained, in detail, the procedures that would take place during the course of the claim. You continually updated me as progress was made and gave me in-depth details. Being that I was a novice to this type of practice, you advised me as to what was realistic, yet fair, as far as when, how, and monetarily the claim would be settled. When an offer was made, you advised me accordingly, and counter-offered for what you believed to be a reasonable and objective settlement. Beyond that, you also worked determinedly to reduce my medical claims and had great success. An attorney friend of mine went as far to say that you "hit a home run" when you negotiated my settlement. I want you to know how much your guidance and attentiveness to my claim meant to me. I will definitely recommend you and your firm should any of my acquaintances need legal advice in the future.
Jonathan Fleisher was more than just my lawyer. He was my advocate and was very thorough with my case. Communication was well furnished which made for an easy process. Mr. Fleisher fought for my rights and did so justly with much empathy and compassion. I am more than elated with the outcome and how my case was handled by Mr. Fleisher. I would highly recommend him to friends , family or anyone who wants someone who will work diligently on their case. I appreciate and am very thankful for Mr. Jonathan Fleisher
Over the past couple of years I have had the privilege of Mr.Jonathan Fleisher representing me for a personal injury case that has greatly impacted my life. Mr. Fleisher fought hard and diligently on my behalf and always kept my best interests in mind. It has been truly refreshing as well as a blessing to have someone this skillful and professional buckling down and making sure every detail is captured to support my case. He has delivered exceptional service and I would recommend him to anyone that needs a personal injury attorney.
Dear J.B. ,
I wanted to thank you, for the job you did on my case. You were not only an excellent lawyer, you were a friend along the way as well. You always promptly called me, addressing my questions and concerns. As far as my settlement goes, I couldn't have expected more then you got for me. Many lawyers "brag" , about the amount of settlements they get for their clients, on their T.V. commercials . You, got me more then these lawyers "brag" about. Thank you for getting me such a strong settlement, and being a friend as well, along the way. I'd be more then happy to talk to anyone who would like to know , what a fine attorney you are. Thank you for being there for me. Sincerely,
It was not only comforting to have skilled, knowledgeable and experienced attorneys and staff during one of the most difficult times of my life, but to be supported by people who had my best interest at heart and genuinely cared about me and my personal feelings made all the difference in the world. I walked in as a client and was cared for by a family, and for that I'll be forever grateful! H. B.
Jonathan was amazing. He communicated very well, he was always looking out for my best interest. He was easy to talk to and very thorough with my case and I was elated and blessed to have a lawyer such as Jonathan by my side. I would highly recommend him! Even after the case was settled he still contacted me to follow up and check it with me. He is someone who really cares about his clients and treated me as a person not just a case #. Thank you for everything Jonathan!
I was involved in a car accident and was referred to this office. Nick Drury was the attorney who handled my case and he was nothing short of phenomenal. Personable, professional, took the time and answered my questions, accessible, very responsive via email. He also advised as to what would be in my best interest and negotiated very well on my behalf. What was an additional plus is he resolved my case promptly. Thank you Nick- I highly recommend him for anyone who is need of a personal injury attorney!