Chicago Wrongful Death Lawyers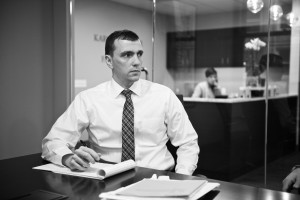 Few events will have the same power to affect the circumstances of your life as the sudden and unexpected death of a loved one. Though the idea of filing a lawsuit may seem overwhelming to you right now, it will be in the best interests of your family to begin working through the legal process as soon after the accident as you are able. In any case, our firm will be there to help.
At Karlin, Fleisher & Falkenberg, LLC, our Chicago wrongful death attorneys understand just how much this case will mean for your family, and we can take decisive legal action against whoever was responsible for the death of your loved one. More than the compensation we may be able to recover with your claim, our attorneys can help you hold the responsible party accountable for your unimaginable loss so that you can find closure.
Filing a Wrongful Death Claim in Chicago
While the extent of the financial burden imposed by the sudden death of your loved one may be overshadowed by the more immediate emotional response to your loss, your family will be expected to deal with that burden eventually. That being said, the lawsuit that we eventually file on your behalf will need to anticipate the full range of consequences associated with your loss, including compensation for the following:
Income
Benefits
Goods
Service
Our firm recognizes how painful it may be for you and your family to prolong this matter in the court system, and our attorneys can help you do what is necessary to work through this process as promptly as possible without sacrificing the compensation your family may be able to recover.
Consult with a Wrongful Death Attorney in Chicago
If someone you love lost his or her life in an accident caused by the negligence or recklessness of another person, you should reach out to a Chicago wrongful death attorney at Karlin, Fleisher & Falkenberg, LLC about what legal action you may be able to pursue against the responsible party. To speak with a lawyer about the circumstances that led to your loved one's death, please call our offices in Chicago at (312) 346-8620 today.