Philip J. Fowler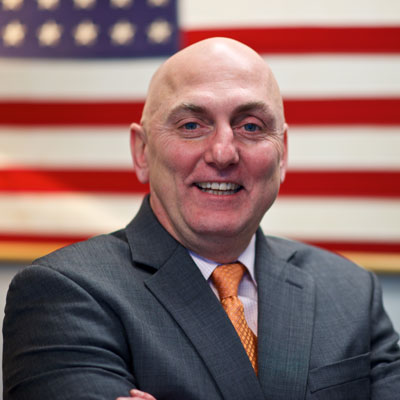 Attorney
Email: pjf@kff-law.com
Telephone: (312) 346-8620
Fax: (312) 346-8743
Biography
Recognized by his peers as a "Leading Lawyer" from 2004 to the present, Mr. Fowler has a successful and wide-ranging litigation practice involving personal injury, employment discrimination, commercial litigation and attorney disciplinary matters. In addition to representing the catastrophically injured, he has defended many high-ranking government officials and prominent attorneys. He also dedicates a substantial part of his practice to helping our most dispossessed population, youthful wards of the Department of Children and Family Services, get the justice they deserve.
After graduating from the University of Notre Dame and Loyola University School of Law, Mr. Fowler joined the firm of the prominent trial attorney, Donald Hubert, in 1986. Two years later, Mr. Fowler argued a seminal legal ethics case in Illinois, In re: Mason, 122 Ill. 2d 163, 522 N.E.2d 1233 (1988), before the Illinois Supreme Court. In 2003, Mr. Fowler became a partner in Mr. Hubert's firm, which became known as Hubert, Fowler & Quinn. After Carolyn Quinn's elevation to the bench and Mr. Hubert's untimely death in 2006, Mr. Fowler became "Of Counsel" to the Gloor Law Group, LLC, and subsequently, a director in the firm of Tribler, Orpett & Meyer, P.C. before joining Karlin, Fleisher & Falkenberg, LLC.
Mr. Fowler has tried over fifty cases before juries and judges in both state and federal court and before administrative agencies such as the Department of Professional Regulation and the Attorney Registration and Disciplinary Commission, and has over thirty reported appellate decisions to his credit.
Many of Mr. Fowler's cases have drawn extensive media coverage or have involved pressing social issues. For example, the widow of a union carpenter, whose husband was gassed to death in a widely publicized industrial accident at a Reynold's Aluminum plant, turned to Mr. Fowler for help because Reynold's refused to take responsibility for the gassing. Mr. Fowler established the company's fault and secured a $ 4.5 million dollar settlement for the widow. In another high profile case, it was Mr. Fowler's briefs that resulted in the dismissal of the Better Government Association's attempt to reverse the City Council's election of former Mayor Eugene Sawyer. Similarly, in one of the most highly publicized police brutality cases in recent Chicago history, Mr. Fowler's efforts on behalf of the Chicago Police Department led to the dismissal of the Civil Rights Actions brought by Jeremiah Mearday against numerous police officers. And when, in a nationally publicized case alleging violations of the Americans with Disabilities Act, the Special Olympics of Illinois was sued for the first time in its forty five-year history, the agency entrusted its defense to Mr. Fowler who fostered a highly favorable outcome for the venerable organization.
In perhaps one of the highest compliments received by him, Mr. Fowler's peers (other attorneys) regularly turn to him when they are in need of representation. Mr. Fowler has testified as an expert in legal ethics and regularly advises law firms and individual lawyers in ethics matters, ranging from internal ethics investigations, "Himmel Opinions," fee disputes, partnership matters, sanction motions and motions to disqualify. He regularly defends attorneys in disciplinary matters before the Attorney Registration and Disciplinary Commission, defends Judges before the Judicial Inquiry Board, and candidates before the Illinois Supreme Court Committee on Character and Fitness. In this role he has acted as local counsel for Professor Alan M. Dershowitz and put President, then Illinois Senator, Barak Obama on the witness stand.
Mr. Fowler regularly draws on his nearly thirty years of trial experience to bring just results for injured persons. He has handled hundreds of injury cases over the years, several of which have been featured in the Chicago Lawyer's yearly survey of the highest settlements in Illinois.
Education
Undergraduate Education
University of Notre Dame
Graduated with BA in 1983 (John T. Frederick Award Winner, English)
Graduate Education
Loyola University School of Law
Graduated with a Juris Doctor Degree in 1986
State & Federal Bar Admissions
Licensed to Practice in Illinois in 1986
License to Practice in Indiana in 2015
Admitted to the Illinois Supreme Court
Admitted to the United States Supreme Court
Admitted to the United States Court of Appeals for the Seventh Circuit
Admitted to the United States District Court for the Northern District of Illinois
Admitted to the Federal Trial Bar for the United States District Court for the Northern District of Illinois
Admitted to the United States District Court for the Northern District of Indiana
Professional Affiliations and Boards
Illinois State Bar Association
Indiana State Bar Association
Special Olympics of Illinois Foundation (Board of Directors)
Catholic Lawyer's Guild (Former Board Member)
International Organization for Adolescents (Former Board Member)
Honors
Leading Lawyers Network (Law Bulletin Publishing Company) Recognized as one of top 5% of Attorneys in Illinois, 2004 to present
"AV" Rating by Martindale-Hubbell Recognized by peers as having the highest level of ethical and professional accomplishment, 1999 to present.
Speaking Engagements / Teaching Experience
"In Handling an Employment Case, Who Can You Contact and How Can You Do It?" NELA – Illinois Chapter (2018)
"Deposing the Opposing Expert," National Business Institute (2018)
"Laying the Foundation for Impeachment During Depositions," National Business Institute (2018)
"Electronic Communications & Social Media: What You Need to Know," Practicing Law Institute Illinois Professional Responsibility MCLE Marathon 2017 (2017).
"Presentation of Evidence (Use of Charts, Diagrams, Medical Texts, Videos, Photos and Day in the Life Films, and PowerPoint at trial)," National Business Institute Seminar, Personal Injury 101 (2017)
"Ethics: Dealing with Difficult Opposing Counsel and Civility in Employment Litigation," NELA/Illinois Sixteenth Annual Seventh Circuit Conference, The Psychology of Employment Litigation (2016)
"Ethics: Jurisdictional Issues, Engagement Agreements, Scope of Representation and Avoiding Problems During Client Representation," National Business Institute, Winery and Vineyard Law (2016)
"Lawyer Discipline and Civil Risk," Practicing Law Institute Illinois Professional Responsibility MCLE Marathon 2016 (2016)
"Ethics: Conflicts on the Same Side of the Table – Representing Difficult Clients," 2015 NELA Seventh Circuit Conference, Trending Issues in Employment Law (2015)
Guest Lecturer on Ethics Advice for New Attorneys, Loyola University School of Law (2015)
"Think Twice Before You Search:  Who Can You Investigate and How Deep Can You Go," Law Bulletin Seminars: Ethics 2014 (2014)
"The Roadmap for Understanding & Resolving Conflicts," Law Bulletin Seminars:  Ethics 2013 (2013)
"Tightrope Walking When Managing Disciplinary Proceedings and Legal Malpractice Actions," American Bar Association National Legal Malpractice Conference (2012)
"Unwittingly Forming the Attorney-Client Relationship & Unknowingly Creating Conflicts," Law Bulletin Seminars:  Rules Day 2012 (2012)
"Client Communications, Advertising, Social Media, and the Attorney-Client Relationship," Law Bulletin Seminars:  Technology & the Rules of Professional Conduct (2011)
"Forming the Attorney-Client Relationship & Retainer Fees," Law Bulletin Seminars:  A Closer Look at the New Illinois Rules of Professional Conduct (2009, 2010)
"Ethics Issues for the Transactional Lawyer," CBA Committee on Commercial Finance and Transactions (2010)
Guest Lecturer on Ethics, Presentation to DCFS in-house attorneys and Administrative Law Judges (2008, 2009)
"Conflicts of Interest; How to Recognize & Avoid Them," Lorman Educational Services (2008, 2009)
Guest Lecturer on Ethics, Chicago-Kent College of Law (2008)
"Ethics for Paralegals," Presentation to Sara Lee Corporation in-house attorneys and paralegals (2008)
"Best Practices for Employment Litigation," The Law Bulletin Employment Law Conference (2007)
Lecturer "College of Trial Lawyers Master Advocate Course," Chicago Bar Association (2004, 2005)
Coach, Loyola University School of Law Trial Practice Team and Chicago Kent Moot Court Team (2006-2010)
Publications
"The Deliberative Process Privilege in Illinois and Its Impact on Administrative Proceedings," Gateway (Vol. VI, Winter 2010)
"Employment Cases and the Cat's Paw Theory," 22 Jan. CBA Rec. 44 (2008)
"Insurance Issues for Building Developers," Skylines Magazine (1993)
Practice Areas
Construction Negligence
Automobile Accidents
Premises Liability
Medical Malpractice
Trucking Accident Litigation
Products Liability Cases
Nursing Home Litigation
Employment Discrimination Cases
Civil Rights Actions
Commercial Litigation
Attorney Registration and Disciplinary Cases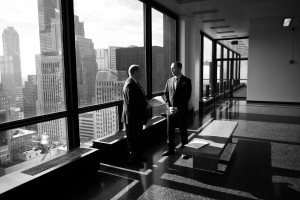 To Karlin, Fleisher & Falkenberg, LLC Please accept my sincere appreciation for the services your agency provided to me and my family on the Jessie Palmer wrongful death cases. There were so many issues that needed to be resolved, and with your assistance we were able to finally get the diagnosis report printed. My stepdaughters asked me to thank you as well for the settlements they received from their father's estate. We humbly appreciate the wonderful job your firm did with our case. In the future we will refer family and friends to your agency.
Thank you so much for your diligent, professional, and thorough handling of my car accident settlement. You were beyond helpful, accommodating, and supportive during the process. You patiently explained, in detail, the procedures that would take place during the course of the claim. You continually updated me as progress was made and gave me in-depth details. Being that I was a novice to this type of practice, you advised me as to what was realistic, yet fair, as far as when, how, and monetarily the claim would be settled. When an offer was made, you advised me accordingly, and counter-offered for what you believed to be a reasonable and objective settlement. Beyond that, you also worked determinedly to reduce my medical claims and had great success. An attorney friend of mine went as far to say that you "hit a home run" when you negotiated my settlement. I want you to know how much your guidance and attentiveness to my claim meant to me. I will definitely recommend you and your firm should any of my acquaintances need legal advice in the future.
Jonathan Fleisher was more than just my lawyer. He was my advocate and was very thorough with my case. Communication was well furnished which made for an easy process. Mr. Fleisher fought for my rights and did so justly with much empathy and compassion. I am more than elated with the outcome and how my case was handled by Mr. Fleisher. I would highly recommend him to friends , family or anyone who wants someone who will work diligently on their case. I appreciate and am very thankful for Mr. Jonathan Fleisher
Over the past couple of years I have had the privilege of Mr.Jonathan Fleisher representing me for a personal injury case that has greatly impacted my life. Mr. Fleisher fought hard and diligently on my behalf and always kept my best interests in mind. It has been truly refreshing as well as a blessing to have someone this skillful and professional buckling down and making sure every detail is captured to support my case. He has delivered exceptional service and I would recommend him to anyone that needs a personal injury attorney.
Dear J.B. ,
I wanted to thank you, for the job you did on my case. You were not only an excellent lawyer, you were a friend along the way as well. You always promptly called me, addressing my questions and concerns. As far as my settlement goes, I couldn't have expected more then you got for me. Many lawyers "brag" , about the amount of settlements they get for their clients, on their T.V. commercials . You, got me more then these lawyers "brag" about. Thank you for getting me such a strong settlement, and being a friend as well, along the way. I'd be more then happy to talk to anyone who would like to know , what a fine attorney you are. Thank you for being there for me. Sincerely,
It was not only comforting to have skilled, knowledgeable and experienced attorneys and staff during one of the most difficult times of my life, but to be supported by people who had my best interest at heart and genuinely cared about me and my personal feelings made all the difference in the world. I walked in as a client and was cared for by a family, and for that I'll be forever grateful! H. B.
Jonathan was amazing. He communicated very well, he was always looking out for my best interest. He was easy to talk to and very thorough with my case and I was elated and blessed to have a lawyer such as Jonathan by my side. I would highly recommend him! Even after the case was settled he still contacted me to follow up and check it with me. He is someone who really cares about his clients and treated me as a person not just a case #. Thank you for everything Jonathan!
I was involved in a car accident and was referred to this office. Nick Drury was the attorney who handled my case and he was nothing short of phenomenal. Personable, professional, took the time and answered my questions, accessible, very responsive via email. He also advised as to what would be in my best interest and negotiated very well on my behalf. What was an additional plus is he resolved my case promptly. Thank you Nick- I highly recommend him for anyone who is need of a personal injury attorney!