What Is Contributory Fault?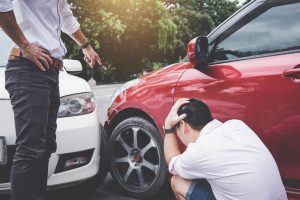 The time after an accident can be painful and distressing. If you've been injured, you may be out of work and wondering how you will pay for medical bills that keep piling up. You do not have to face this alone.
An accident can occur in the blink of an eye. You might be wondering what happened during the incident. You might be asking yourself if you did something to cause the accident or if you are partially at fault.
How Do I Know Who Is at Fault for an Accident?
The process of pursuing compensation after you were injured in an accident that wasn't all your fault is complex. Part of this will include determining who is at fault for the accident. An investigation will be performed that involves gathering and analyzing a substantial amount of documentation.
This will be used as evidence. In the case of a truck accident, for example, the evidence might include:
The police report from the accident
Any eyewitness statements
Photos
Any dashcam video, if available
Black box data from the truck
Medical records
Drug and alcohol test results
The investigation can take a significant amount of time as the documentation is being collected and reviewed.
Can I Still Recover Compensation If I Am Partially at Fault?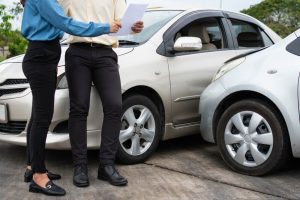 The state of Illinois uses what is called contributory fault as the standard for recovering damages after an accident. Contributory fault can also be called modified comparative negligence. This means that the person who is seeking compensation after an accident must not be mostly responsible for the accident.
Stated another way, as long as you are less than 51 percent at fault for the accident, you can still pursue compensation. However, the amount you are awarded will be reduced by the same percentage that you are determined to be at fault.
For example, a person might have $100,000 in compensable losses. If they are found to be 20 percent at fault, the amount of compensation they receive will be 80 percent of their compensable losses. This means they would receive $80,000 after the reduction for their portion of fault.
Do I Need an Attorney?
There are many factors involved in pursuing compensation for an injury after an accident. You may be tempted to think that you could save money by doing this on your own instead of hiring a lawyer to represent you. Usually, the opposite is true.
There will likely be insurance companies involved. They are notorious for doing anything they can to avoid paying you money. One way they may do this is by using misleading tactics, such as attempting to get you to make a recorded statement on the phone.
This may seem like a reasonable thing to do, especially if you feel that you have nothing to hide. However, they may be trying to get you to make a statement that implies that you were at fault. This can be used later to argue that you are at least partially to blame for the accident.
Insurance companies are also known for making settlement offers that are too low. They are hoping that you will accept such an offer, and they assume that you may not be aware of all the components of compensation to which you might be entitled. These could include:
Medical bills
Prescription medication
Physical therapy
Future medical care
Lost income
Loss of future earning ability
Pain and suffering
Loss of enjoyment of life
When you choose Karlin, Fleisher & Falkenberg, LLC to take over your case, you can trust that we have your best interests in mind. Our attorneys will build the strongest case possible to fight for the maximum amount of compensation for you. We will handle all negotiations in your case.
We recognize an unfair settlement offer when we see it, and we will reject the unfair offers. Most personal injury cases are settled outside the courtroom. However, if settlement negotiations are unsuccessful, our lawyers will be prepared to go to trial to pursue justice for you.
Contact Us Today
If you've been injured in an accident in Illinois that wasn't your fault, you might be entitled to receive compensation. You need to speak with an experienced personal injury attorney about your case.
Karlin, Fleisher & Falkenberg, LLC has been serving people like you in Chicago since 1970. We know how to get results, and our prior clients gladly share their testimonials about their experience when they worked with us.
Call the Chicago personal injury attorneys of Karlin, Fleisher & Falkenberg, LLC today at 312-346-8620 to discuss your situation with one of our compassionate lawyers. Let us take over your case and guide you through this difficult time.