How to Request an Accident Report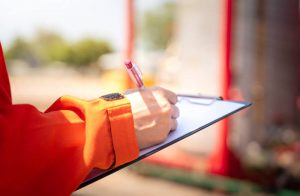 If you were injured in a motor vehicle accident, you might have to take time off work during your recovery. If you didn't cause the accident, then you could be entitled to pursue compensation from the at-fault driver to help pay for medical expenses, lost income, and other costs. As is your right, you can pursue financial relief through a third-party insurance claim or personal injury lawsuit, but you will need to gather substantial evidence to support your case. One of the documents you will need to obtain is the official crash report from the accident.
Here at Karlin, Fleisher & Falkenberg, LLC, our lawyers have decades of combined legal experience, and we have obtained more than $400 million dollars in compensation for our injured clients.
Contact us today at 312-346-8620 to schedule a free consultation with our office. You can rely on our skilled Chicago car accident lawyers to help you successfully navigate the claims process and to fight for the financial relief you deserve. 
Obtaining an Accident Report
The accident report will contain lots of important information you will need to demonstrate exactly how the crash happened. Depending on where the accident occurred, several law enforcement agencies may have responded to the scene, and you may have to obtain an accident report from each agency. The accident report will include: 
How the accident occurred

Who was at fault for the

accident

Descriptions of injuries sustained by those involved

Witness accounts and witness contact information
The State of Illinois requires drivers to file accident reports if the accident resulted in bodily injury or death, or caused more than $1,500 in property damage. If a driver does not have auto insurance, the threshold for property damage drops to $500. Reports must be filed within 10 days of the accident. If no law enforcement officers responded to the scene, the motorists involved in the accident must submit a report to the Illinois State Police.
If state troopers responded to your accident, you can obtain a copy of the accident report from the Illinois State Police by sending a self-addressed, stamped envelope to the following address:
Illinois State Police
Patrol Records Unit
801 South 7th Street, Suite 600-M
Springfield, Illinois 62703
The state police's website also lists phone numbers and email addresses you can use to request a copy of your accident report over the phone or via email. There will be a $5 service fee you must pay to order a copy. You can also request a traffic crash reconstruction report, if one is available, for $20.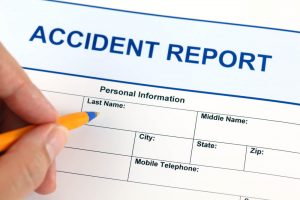 If the accident occurred within the city limits of Chicago, you will need to obtain a copy of your crash report from the Chicago Police Department at the following address:
Chicago Police Department Records Customer Service Section
3510 South Michigan Avenue
Chicago, IL 60653
You may also obtain a copy by filling out the form located on their website. There is a $6 fee. 
If your accident occurred in Cook County and a sheriff's deputy responded to the scene, the Cook County Sheriff's Office will have a copy of your accident report on record. You can obtain a copy in person at their office located at 50 W. Washington in Chicago for a fee that ranges from $6 to $20. If your accident occurred on an Illinois toll road, you can request an accident report by calling the Illinois State Police District 15 at 630-241-6800.
No matter the agency, you must submit the following information to obtain a copy of your report: 
The accident report number, which police should have given you at the scene

Your name,

address,

and contact information

Your driver's license number

Your vehicle's license plate number

The date, time, and location of the accident
Please keep in mind that it can take weeks for you to receive your accident report from any law enforcement agency, so you will want to begin the process as soon as possible.
Contact Us for Help
Since 1970, Karlin, Fleisher & Falkenberg, LLC has assisted thousands of injured clients throughout the greater Chicagoland area, and we have a documented record of success in helping our clients seek the justice they deserve through compensation.
We can help you obtain a copy of your accident report, and gather all of the evidence you will need to support your injury case. Contact us today at 312-346-8620 to speak with one of our Chicago car accident lawyers for free.