Chicago Surgical Error Attorneys
Surgical procedures can be life-saving for people suffering from a variety of illnesses and injuries. People trust their surgeons not just with their well-being, but with their lives. Doctors, and especially surgeons, go through years of training to learn how to do their jobs properly and to ensure the wellbeing of their patients. They learn to perform each procedure with caution, and their line of work requires that they pay attention to every single move they make. However, when surgeons neglect to conduct these procedures with extreme care, they put the patient at risk, and the surgery can go from life-saving to life-threatening. It may be shocking that such a highly trained professional could be so careless, but in fact, over 4,000 preventable surgical errors occur in the United States every year.
Surgeons who make careless errors while operating put patients in danger of serious injury or even death. In doing so, they betray the trust patients and families have in them. At Karlin, Fleisher & Falkenberg, LLC, we believe negligent surgeons should pay for the harm they cause to vulnerable patients. If you or someone you love was hurt by a surgical error, we will fight tirelessly for you and help you hold the medical professionals responsible financially accountable. Give us a call at (312) 346-8620 or utilize the live chat feature on our website to set up a confidential consultation to see if our dedicated Chicago area surgical error attorneys are the right fit for you.
Why You Need a Lawyer
If a surgeon was negligent and it led to injury for you or a loved one, you have likely gone through an extremely time-consuming and stressful ordeal. Fighting a legal battle to prove their negligence should not be at the top of your list of priorities, so let it be on top of ours. We will work to ensure you get the justice you deserve for the pain your doctor put you through by being negligent on the job.
In some cases, it can be difficult to prove that a surgeon was negligent. Surgery requires a very specific skill set, and not many people outside of surgeons themselves understand what is expected of them when they take on a procedure. This means you will likely have to hire an expert witness to identify what went wrong and whether that constitutes malpractice. Surgical errors typically happen because of a failure to pay attention or a failure in communication between the surgeon, their surgical team, the nurses, and the patient themselves.
Additionally, there is a certain level of risk with any surgery, no matter how simple it appears to be, and surgeons make their patients sign consent forms beforehand to acknowledge this risk. You have the right to legally pursue compensation for surgical errors, however, because by their very nature they are avoidable. They are mistakes that, because of their high level of training, the surgeon never should have made. You can and should make sure your surgeon pays for their actions, but you should retain legal counsel to ensure the right steps are taken in order for the court to find your doctor legally negligent.
Why Choose Us?
Here at Karlin, Fleisher & Falkenberg, LLC, we have many talented surgical error attorneys who will help you get justice for the ordeal your physician put you through. Jonathan B. Fleisher, one of the partners at our firm, has vast experience with medical malpractice cases. He has worked with us since he received his J.D. in 1995, and is a native to the Chicago area, so he is dedicated to defending the people of this city. He has had multiple successes in cases where clients have been awarded upwards of $1,000,000. Charles V. Falkenberg, III, another partner at our firm with experience in medical malpractice claims, takes on even the hardest cases. He, too, has had clients achieve payouts over $1,000,000, and he also steps up to take on the cases that attorneys from other firms have turned down. He received his J.D. from Loyola University here in Chicago in 1986, and was nominated by peers to be a "Leading Lawyer" honoree by Law Bulletin Publishing Co.
When you choose Karlin, Fleisher & Falkenberg, LLC, you are choosing trustworthy, caring, sympathetic attorneys who want nothing more than to help you achieve justice for your surgical error case. We will work with you to establish a case you are comfortable with and that will gain you the compensation you deserve. The world of medical malpractice law can be very confusing, but here at Karlin, Fleisher & Falkenberg, LLC, you will be our first priority.
Types of Surgical Errors
Surgery is often a complex procedure involving many steps, and that means many opportunities for the procedure to go wrong. Even so, it is surprising how wrong a careless surgeon can get it. Here are some of the most common and dangerous types of easily preventable surgical errors:
Foreign object left in the body: Since many objects used in surgery are more or less disposable, a careless surgeon will sometimes leave one behind and close it up inside the body.
Wrong body site: Sometimes, a surgeon's negligence will lead them to operate on the wrong part of the body, even if the correct part has been marked off beforehand.
Wrong procedure: Surgeons who fail to pay attention may perform the wrong type of procedure on it. This new procedure may actually make your condition worse.
Wrong patient: Some surgeons are even so careless as to perform a procedure on the wrong patient altogether.
Incorrect incisions: If a surgeon isn't paying attention, they could place an incision in the wrong place, cut incorrectly, or make the incision larger than necessary, leading to unnecessary pain and prolonged recovery time.
Prolonged surgery: The more time a patient spends under anesthesia, the more likely they are to develop complications. If a surgeon makes a mistake that significantly increases the surgery time, they could be considered negligent.
Damage to nearby organs: Sometimes, if a surgeon isn't as precise as they were trained to be, they can make errors that not only affect the site of the surgery, but nearby areas of the body as well.
Anesthesia errors: This type of mistake can happen if an anesthesiologist gives a patient a sedative they have a known allergy to or if they do not give the patient enough anesthesia and they begin to wake up during the procedure.
Any of these errors expose patients to a risk of unnecessary injury, and some may require the patient to go recover from an incorrectly performed procedure only to go back into surgery for the procedure they needed in the first place. Whether a surgeon's mistake leads to injury, the need for additional surgery, or death, they deserve to be called out for it to ensure the same mistake does not happen again with a different patient on the table. Additionally, you deserve to be compensated for your pain and suffering, medical bills, permanent disability, lost wages, emotional distress, or any other consequences that result from such a careless mistake. Pursuing a medical malpractice lawsuit with the assistance of a lawyer from Karlin, Fleisher & Falkenberg, LLC can accomplish both of these goals.
Contact Us
The consequences of a surgical error can be tough to bear. Whatever your situation, Karlin, Fleisher & Falkenberg, LLC can help. Whenever we work with clients who are victims of surgical errors, we take extra care to ensure you are comfortable every step of the way. In some of these cases, patients can feel as though their sense of safety has been compromised and don't want to face their medical provider in court. However, it is precisely because of that lost sense of safety that you should call your surgeon out on their mistakes. Make sure there are consequences for careless mistakes made on the job. You deserve to feel safe in the hands of your doctor, someone you put so much of your trust in. Make sure that they learn a lesson so that no one else is put in this situation and so that people in the future can also believe that they are in trustworthy hands.
Our medical malpractice attorneys have experience fighting negligent surgeons in Chicago. We will work hard to build your case and increase your chances of winning damages in or out of court. Call the Chicago surgical error attorneys of Karlin, Fleisher & Falkenberg, LLC today at (312) 346-8620.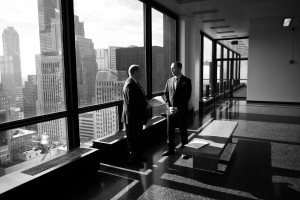 To Karlin, Fleisher & Falkenberg, LLC Please accept my sincere appreciation for the services your agency provided to me and my family on the Jessie Palmer wrongful death cases. There were so many issues that needed to be resolved, and with your assistance we were able to finally get the diagnosis report printed. My stepdaughters asked me to thank you as well for the settlements they received from their father's estate. We humbly appreciate the wonderful job your firm did with our case. In the future we will refer family and friends to your agency.
Thank you so much for your diligent, professional, and thorough handling of my car accident settlement. You were beyond helpful, accommodating, and supportive during the process. You patiently explained, in detail, the procedures that would take place during the course of the claim. You continually updated me as progress was made and gave me in-depth details. Being that I was a novice to this type of practice, you advised me as to what was realistic, yet fair, as far as when, how, and monetarily the claim would be settled. When an offer was made, you advised me accordingly, and counter-offered for what you believed to be a reasonable and objective settlement. Beyond that, you also worked determinedly to reduce my medical claims and had great success. An attorney friend of mine went as far to say that you "hit a home run" when you negotiated my settlement. I want you to know how much your guidance and attentiveness to my claim meant to me. I will definitely recommend you and your firm should any of my acquaintances need legal advice in the future.
Jonathan Fleisher was more than just my lawyer. He was my advocate and was very thorough with my case. Communication was well furnished which made for an easy process. Mr. Fleisher fought for my rights and did so justly with much empathy and compassion. I am more than elated with the outcome and how my case was handled by Mr. Fleisher. I would highly recommend him to friends , family or anyone who wants someone who will work diligently on their case. I appreciate and am very thankful for Mr. Jonathan Fleisher
Over the past couple of years I have had the privilege of Mr.Jonathan Fleisher representing me for a personal injury case that has greatly impacted my life. Mr. Fleisher fought hard and diligently on my behalf and always kept my best interests in mind. It has been truly refreshing as well as a blessing to have someone this skillful and professional buckling down and making sure every detail is captured to support my case. He has delivered exceptional service and I would recommend him to anyone that needs a personal injury attorney.
Dear J.B. ,
I wanted to thank you, for the job you did on my case. You were not only an excellent lawyer, you were a friend along the way as well. You always promptly called me, addressing my questions and concerns. As far as my settlement goes, I couldn't have expected more then you got for me. Many lawyers "brag" , about the amount of settlements they get for their clients, on their T.V. commercials . You, got me more then these lawyers "brag" about. Thank you for getting me such a strong settlement, and being a friend as well, along the way. I'd be more then happy to talk to anyone who would like to know , what a fine attorney you are. Thank you for being there for me. Sincerely,
It was not only comforting to have skilled, knowledgeable and experienced attorneys and staff during one of the most difficult times of my life, but to be supported by people who had my best interest at heart and genuinely cared about me and my personal feelings made all the difference in the world. I walked in as a client and was cared for by a family, and for that I'll be forever grateful! H. B.
Jonathan was amazing. He communicated very well, he was always looking out for my best interest. He was easy to talk to and very thorough with my case and I was elated and blessed to have a lawyer such as Jonathan by my side. I would highly recommend him! Even after the case was settled he still contacted me to follow up and check it with me. He is someone who really cares about his clients and treated me as a person not just a case #. Thank you for everything Jonathan!
I was involved in a car accident and was referred to this office. Nick Drury was the attorney who handled my case and he was nothing short of phenomenal. Personable, professional, took the time and answered my questions, accessible, very responsive via email. He also advised as to what would be in my best interest and negotiated very well on my behalf. What was an additional plus is he resolved my case promptly. Thank you Nick- I highly recommend him for anyone who is need of a personal injury attorney!