Chicago Surgical Error Attorneys
Surgical procedures can be life-saving for people suffering from a variety of illnesses and injuries. However, when surgeons neglect to conduct these procedures with extreme care, they put the patient at risk, and the surgery can go from life-saving to life-threatening. It may be shocking that such a highly trained professional could be so careless, but in fact, over 4,000 preventable surgical errors occur in the United States every year.
Surgeons who make careless errors while operating put patients in danger of serious injury or even death. In doing so, they betray the trust patients and families have in them. At Karlin, Fleisher & Falkenberg, LLC, we believe negligent surgeons should pay for the harm they cause to vulnerable patients. If you or someone you love was hurt by a surgical error, we will fight tirelessly for you and help you hold the medical professionals responsible financially accountable.
Types of Surgical Errors
Surgery is often a complex procedure involving many steps, and that means many opportunities for the procedure to go wrong. Even so, it is surprising how wrong a careless surgeon can get it. Here are some of the most common and dangerous types of easily preventable surgical errors:
Foreign object left in the body: Since many objects used in surgery are more or less disposable, a careless surgeon will sometimes leave one behind and close it up inside the body.
Wrong body site: Sometimes, a surgeon's negligence will lead them to operate on the wrong part of the body, even if the correct part has been marked off beforehand.
Wrong procedure: Surgeons who fail to pay attention may perform the wrong type of procedure on it. This new procedure may actually make your condition worse.
Wrong patient: Some surgeons are even so careless as to perform a procedure on the wrong patient altogether.
Any of these errors expose patients to a risk of unnecessary injury, and some may require the patient to go recover from an incorrectly performed procedure only to go back into surgery for the procedure they needed in the first place.
Contact Us
The consequences of a surgical error can be tough to bear. Whatever your situation, Karlin, Fleisher & Falkenberg, LLC can help. Our medical malpractice attorneys have experience fighting negligent surgeons in Chicago. We will work hard to build your case and increase your chances of winning damages in or out of court. Call the Chicago surgical error attorneys of Karlin, Fleisher & Falkenberg, LLC today at (312) 346-8620.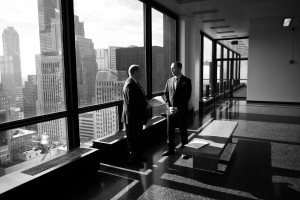 To Karlin, Fleisher & Falkenberg, LLC Please accept my sincere appreciation for the services your agency provided to me and my family on the Jessie Palmer wrongful death cases. There were so many issues that needed to be resolved, and with your assistance we were able to finally get the diagnosis report printed. My stepdaughters asked me to thank you as well for the settlements they received from their father's estate. We humbly appreciate the wonderful job your firm did with our case. In the future we will refer family and friends to your agency.
Thank you so much for your diligent, professional, and thorough handling of my car accident settlement. You were beyond helpful, accommodating, and supportive during the process. You patiently explained, in detail, the procedures that would take place during the course of the claim. You continually updated me as progress was made and gave me in-depth details. Being that I was a novice to this type of practice, you advised me as to what was realistic, yet fair, as far as when, how, and monetarily the claim would be settled. When an offer was made, you advised me accordingly, and counter-offered for what you believed to be a reasonable and objective settlement. Beyond that, you also worked determinedly to reduce my medical claims and had great success. An attorney friend of mine went as far to say that you "hit a home run" when you negotiated my settlement. I want you to know how much your guidance and attentiveness to my claim meant to me. I will definitely recommend you and your firm should any of my acquaintances need legal advice in the future.
Jonathan Fleisher was more than just my lawyer. He was my advocate and was very thorough with my case. Communication was well furnished which made for an easy process. Mr. Fleisher fought for my rights and did so justly with much empathy and compassion. I am more than elated with the outcome and how my case was handled by Mr. Fleisher. I would highly recommend him to friends , family or anyone who wants someone who will work diligently on their case. I appreciate and am very thankful for Mr. Jonathan Fleisher
Over the past couple of years I have had the privilege of Mr.Jonathan Fleisher representing me for a personal injury case that has greatly impacted my life. Mr. Fleisher fought hard and diligently on my behalf and always kept my best interests in mind. It has been truly refreshing as well as a blessing to have someone this skillful and professional buckling down and making sure every detail is captured to support my case. He has delivered exceptional service and I would recommend him to anyone that needs a personal injury attorney.
Dear J.B. ,
I wanted to thank you, for the job you did on my case. You were not only an excellent lawyer, you were a friend along the way as well. You always promptly called me, addressing my questions and concerns. As far as my settlement goes, I couldn't have expected more then you got for me. Many lawyers "brag" , about the amount of settlements they get for their clients, on their T.V. commercials . You, got me more then these lawyers "brag" about. Thank you for getting me such a strong settlement, and being a friend as well, along the way. I'd be more then happy to talk to anyone who would like to know , what a fine attorney you are. Thank you for being there for me. Sincerely,
It was not only comforting to have skilled, knowledgeable and experienced attorneys and staff during one of the most difficult times of my life, but to be supported by people who had my best interest at heart and genuinely cared about me and my personal feelings made all the difference in the world. I walked in as a client and was cared for by a family, and for that I'll be forever grateful! H. B.